Hello, everyone! My name is Karena, and I'm a forty year old American living in Belgium. That sounds pretty glam, but in reality, the life of a stay-at-home mom is the life of a stay-at-home mom, whether you're doing it in Anytown, USA or Toute-la-Ville, Belgique. I have two young boys, ages 8 and 4, and a wonderful, albeit slightly ornery husband that occupy 95% of my time. We've gone native, with the kids in local schools and me fighting tooth and nail to stay ahead of them in the French department. My vices are Belgian chocolate and fine French wines, both of which are available in abundance just by stepping out my door. Clearly, I have my work cut out for me.
In my adult life, I've been morbidly obese, I've been normal, and I've been everything in between. About four years ago, the year I turned 36, I gave myself a goal. Fit by forty. That became my mantra. Not long thereafter I found the Sisterhood. And I'm so glad I did. The Sisterhood has, quite simply, changed my life. Changed me.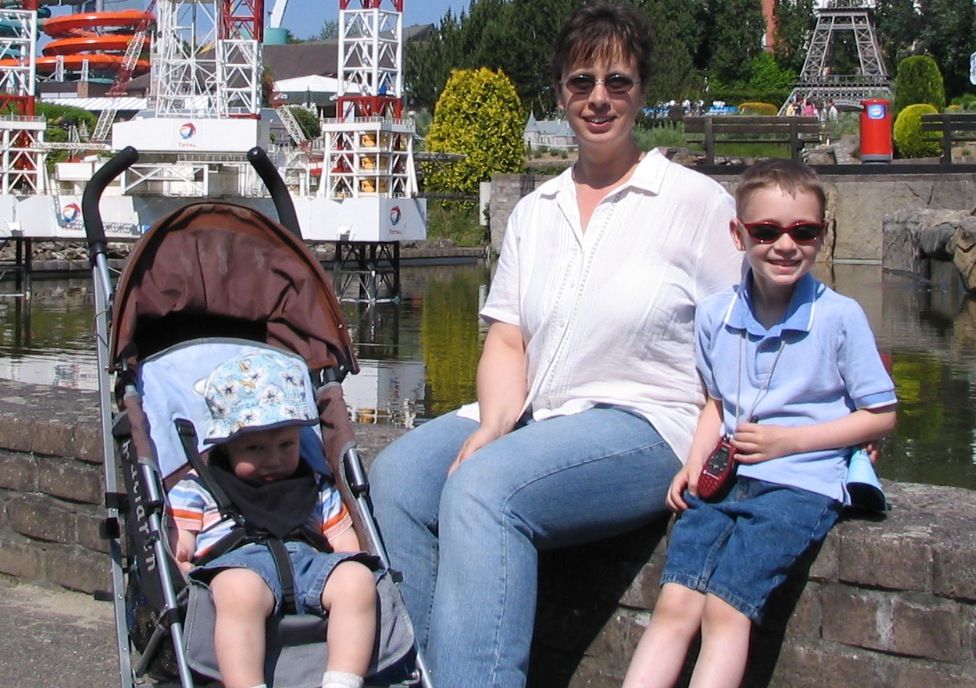 Then: I was a not so young stay at home mom, living in a foreign country with a smattering of French under my ever-widening belt (the belt is metaphoric – all my pants had elastic waistbands). The young kids, the language barrier, the weight, added to my nearly crippling shyness, resulted in my becoming a hermit.
Now: I am a confident 40 year old, can hold my own with the natives conversationally, and require an actual belt for all my pants.
Then: I tried every diet known to woman in attempt after attempt to find what worked for me.
Now: I know what works for me. No quick fixes, no losing ten pounds in two weeks, just real food prepared healthfully. Who'd've guessed?
Then: I exercised like a madwoman to burn as many calories as possible. It was punishment due for every dietary infraction. I pushed too hard and inevitably ended up injured.
Now: I exercise to feel good about myself, to push myself farther, to see what I'm really capable of accomplishing. And to get at least 45 minutes of "me" time in per day. I back off when I need to, and I listen to my body.
Then: I didn't believe in myself.
Now: I do.
The Sisterhood gave me that. Did they teach me French, write my meal plans, prepare my food, and send me a personal trainer? No. But they gave me a shoulder to lean on, a voice of reason, a focus. Friendship. People that would cheer me on when I was doing well and reign me in when I went off on some wild tangent. A slew of friends, true friends, who would tell me what I needed to hear, even if it wasn't what I wanted to hear. People that helped me to see that I was so much more than a number on a scale. They gave me confidence.
Here I am. Forty. And yes, fit. The part the Sisterhood has played in my evolution is impossible to put into words. I am honoured, and humbled, to be writing here.
Category: Announcement, MIND IT