January 13, 2010 By Christy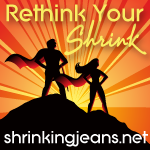 You probably saw the title of my post and thought I'd lost like 5 pounds, right? WRONG. I am victorious because I maintained this week. I maintained after a glorious trip to LA with the other fabulous EA SPORTS Active for Life Challengers.
This past week has been an exciting one, to say the least. As an EA SPORTS Active for Life Challenger, I took part in the More Workouts 6-week challenge. I vlogged and blogged about my progress here and at the EA site. Our celebration was held this past weekend in sunny (and WARM) LA, and it was amazing. The hotel was so hip, the restaurants were trendy, the food was amazing, the drinks were delish, and the company, well, the company was so inspiring. Each and every one of the challengers has their own mountain to climb, and each and every one of us climbed out hearts out during the 6-week challenge and while we were in LA.
We hiked Runyon Canyon, on a clear and breezy day in LA. So perfect. After 4.5 miles of up and down, I burned 677 calories. WOW!
Wendy, Lisa, Gerard (@Active_Trainer), KP (@Active_Girl), and Monique – Fabulous EA SPORTS Active staff.
I am so happy EA SPORTS Active chose me to be an Active for Life Challenger. While it was a little scary stepping outside the comfort and support of the Sisterhood, I'm so glad I did. The challenge gave me new strength, physically (you should see my quads and biceps!) and mentally. I feel like a better person because of it, and I plan to continue using More Workouts as I train for my 1/2 marathon!
Last week: 141.2 This week: 141.2
WOOT!