February 3, 2010 by lisa
I have been visiting Christy for the last 4 days. That means, we have been having a rockin' good time! We have exercised so much and kept each other in check with our eating. That also means that I used her scale to weigh myself this morning. Granted, I have been working very hard this past week to up my exercise and to keep my eating in check- not depriving myself but just being more aware about the choices I make…….well, now, I want to make out with her scale and take it home with me!
Last week's weigh-in: 168.5 lbs This week's weigh-in: 166.2 lbs Loss: 2.3 lbs
Total loss for this challenge: 5.8 lbs
I am cautiously optimistic that this is truly my new weight; however, I will weigh myself again tomorrow morning when I am back home on my own scale.
Oh yeah, Team Shrinking Jeans has officially started our 1/2 marathon training.  Here I am after my first training run!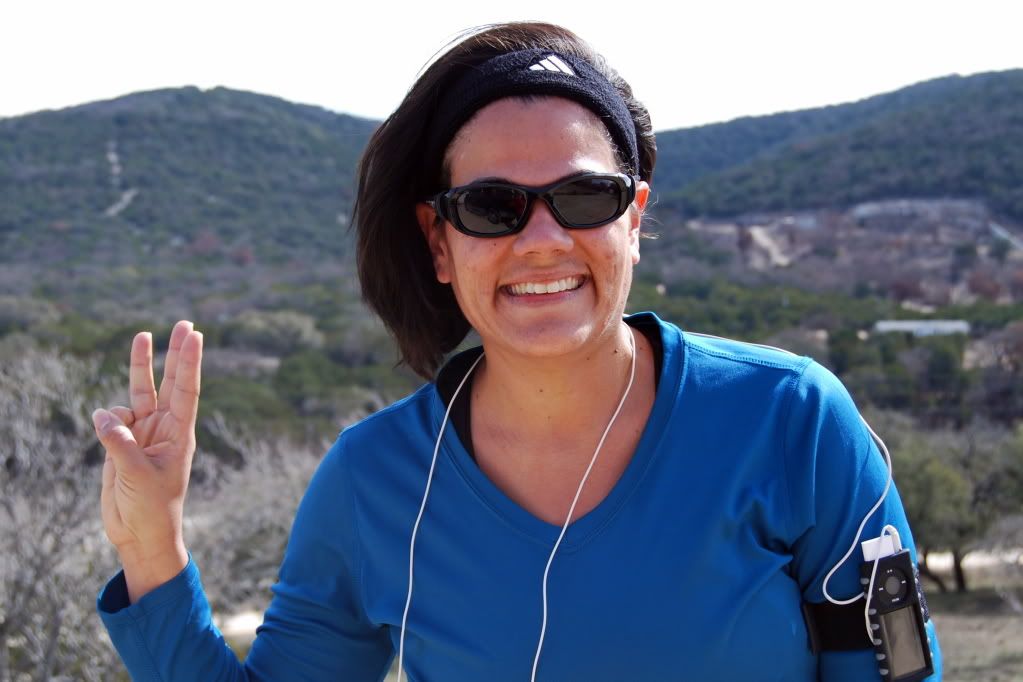 Allright, I have to get packing up all of our stuff so that we can make the drive home later this morning.  Good luck to everyone!