February 25, 2010 By thea
Where to begin, where to begin…
So, I missed weigh in yesterday.  I did have a loss and so I have officially maintained my weight range for 8 weeks now without counting a single Weight Watchers Point.
For the Spring Fling, I am proud to be a member of Team Fabulous! We're gonna kick your butts!  LOL!
Also, the last couple of weeks, The Sisterhood sponsored the Shrinking Jeans Olympics.  I am proud to report that I brought home two medals!  I won the gold as part of a 4×1 mile relay team (35:46 combined time), and I snagged a silver in the 2 mile fast walk (26:12 time).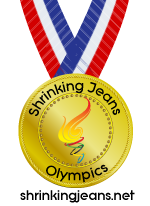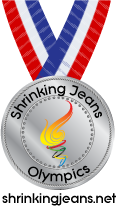 That's all for now!  Happy Shrinking…or maintaining!