So, it's time for our first Shrinkvivor weigh-in.
You would think with a workout week like this:
Wednesday:  4.27 miles, 55 minutes muscle work class
Thursday: 2.7 miles
Friday: 2.3 miles, 55 minutes muscle work++ class
Saturday: nada
Sunday: 2.7 miles
Monday: 4.04 miles, 55 minute muscle work class
Tuesday:  5.1 miles, 45 minutes racquetball.
(only 14.14 of these miles count towards the fitness challenge)
that the scale would be kind to me, no? I've been eating well and making smart choices, too.
I stepped on the scale and saw this: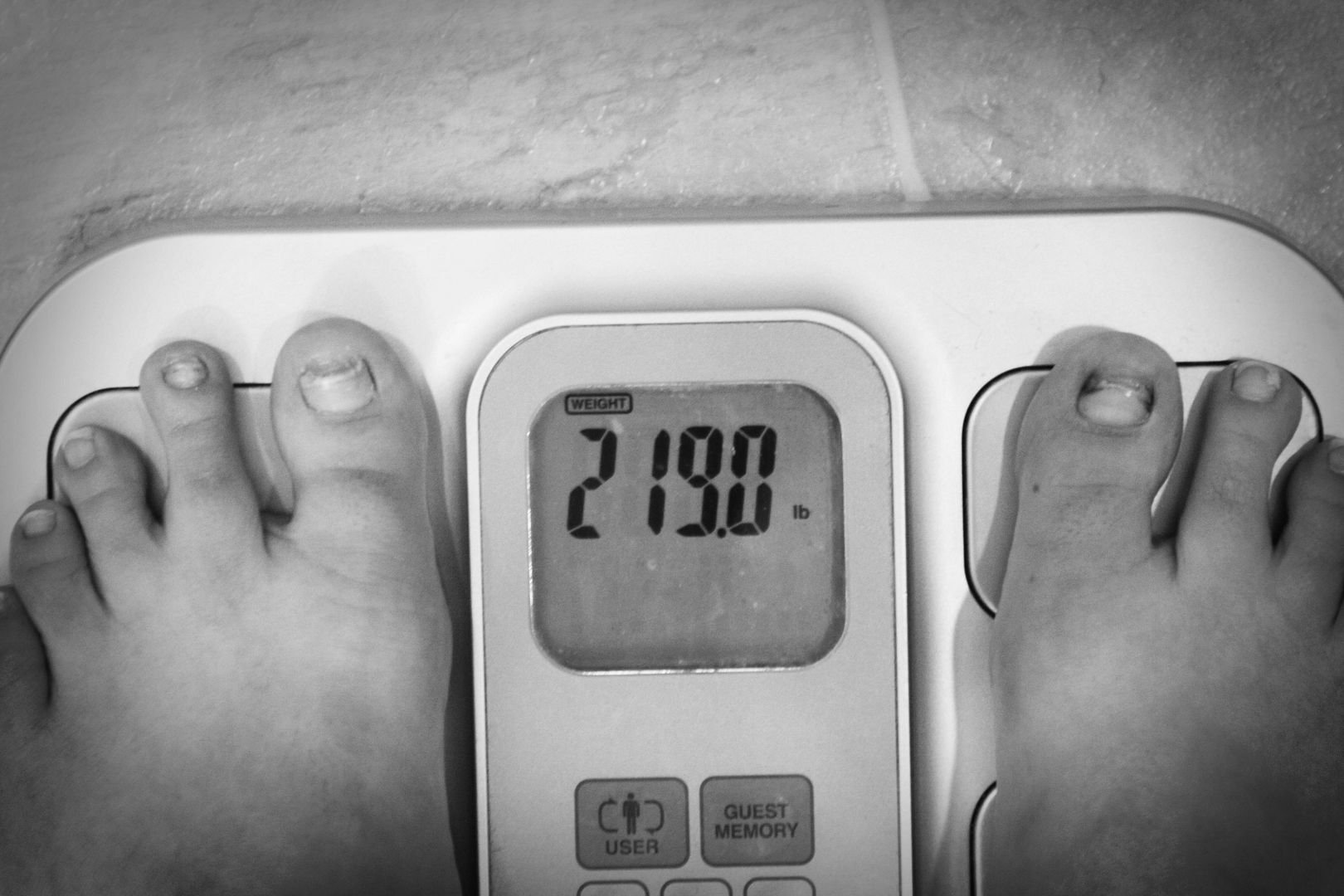 Down 0.8 lbs this week. Bummer!
I've been doing awesome with consuming water and putting in so much effort working out.
Next week, big loss. K?
GO RED! Tribe Campeones!
P.S. Had ultrasound this morning and my cyst is GONE! Wa-hoo!
Post Footer automatically generated by Add Post Footer Plugin for wordpress.