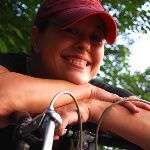 I know you are all here today expecting The Saturday Review. Let me assure you that The Saturday review will return next week, but today, I'd like to do a different kind of review. I'd like each of us to review what is inside of us and ask ourselves, how do you play the game? Let me explain:
My family was a sports family. My brother played three sports, I played one, and when I wasn't practicing my sport, I was helping my brother practice his. (As a result, I can throw a football better than most boys.) Most Saturdays were spent at our local park watching little league football or at the gym watching basketball.
I remember this kid in my brother's basketball league. He had the kind of talent that I longed to have. Even at 9 years old, he had such an amazing feel for the game he could have been such a joy to watch. Except for this one thing…
That kid's attitude sucked. It didn't matter if his team was winning or losing or if he missed a shot or made it, he was never happy. He would taunt his opponents if his team won, throw a fit if they lost, yell at his teammates if they missed a pass, and talk back to his coach. It actually made me sick to watch him play. But also, it made me sad. I love basketball. I loved nothing more than being on the court. How could he possibly enjoy this game if he spent so much time on such negative energy?
When my brother and I first started playing sports, one thing that my dad said that has just stuck with me even today. He said, "No one likes a sore loser. Or a sore winner." It was okay to hate to lose and to love winning, but you have to do it with integrity. If you lose, you walk of the court or field with your head held high knowing you did your best. If you win, you don't over-celebrate. You always, always congratulate your opponent on a good game. And that's how my brother and I were.
That doesn't mean that if we were playing against friends, we didn't trash talk a bit. That just meant, that if we talked the talk and didn't walk the walk, we didn't get mad about it. A loss is something you learn from and you move on.
Now. How does this relate to weight loss? (That is what you're thinking, isn't it?)
Weight loss is a marathon. It's a lifetime game that really never ends. It isn't even really about weight loss but about living a healthy life. So when you think about it that way, you can celebrate your victories, but you don't want to over-celebrate. Over-celebrating can lead to failures. Yet you have to know that failures aren't the end of the world. You hold your head high knowing you did your best, and if you didn't do your best, well you know it, you learn from it, you grow from it. (It's tricky, eh?)
Also, if you're here, you are or have probably participated in our challenges. We create our challenges for you to have a little friendly competition. Weight loss is hard and not always fun. Our hope is that the challenges make weight loss fun and keep you motivated and help you stay accountable.
The Sisterhood is a safe place where we can all come and experience this journey together. It's a place where we all can feel comfortable talking with one another about our victories and our failures. We want you to have fun with the challenges, we want you to be competitive, but we also want you to play with integrity.  Don't lose sight of why you are here. (You ARE here for the right reasons, aren't you?) You celebrate your good weeks and you learn from your bad ones. And you always, always congratulate your "opponents" for a game well played.
Now I ask you, do you play with integrity? (You don't have to answer. Just think about it.)
Tags: April, Challenges, featured, game, integrity, saturday
Category: April, MIND IT