October 6, 2010 By Lissa
Where to begin???
I have had a horrible, horrible week. Hello, repeat? No seriously though, these last few weeks have been seriously tough. I honestly think I am at one of the ultimate lowest points in my life lately. (not weight-wise!)
Despite that, the week went fairly well. My workouts went a little like this:
Wednesday: 55 minutes muscle work class Thursday: 1.5 hours of racquetball Friday: 2.4-mile run/walk, 55 minutes muscle work ++ class, 30 minutes racquetball Saturday: 2-mile walk for Out of Darkness Sunday: Nada Monday: 2.4-mile run/walk, 55 minute muscle work class
Tuesday: Mile on the treadmill
Not bad. Last night, I busted out my fastest non-elliptical mile probably ever. I almost died. For real. 11:48, baby.
I'm pretty proud of that!
I have been drinking my water and had avoided drive-thru until last night… I was in a bind and needed to feed the twins. I did only order a small diet Coke for myself though.
I have stayed away from candy for another week.
Honeycrisp apples are my new favorite apple.
My weigh-in: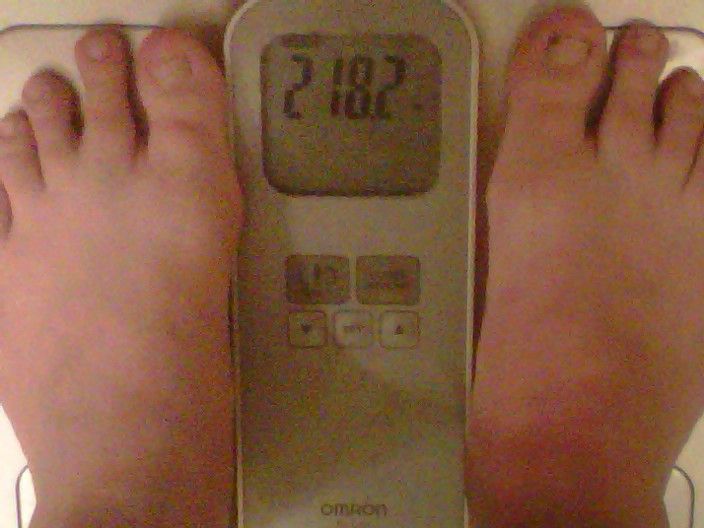 Dude. Annoying as hell. Down another measly 0.4 lbs. I think that is only 1.4 lbs for the whole challenge?