October 25, 2011 By Lissa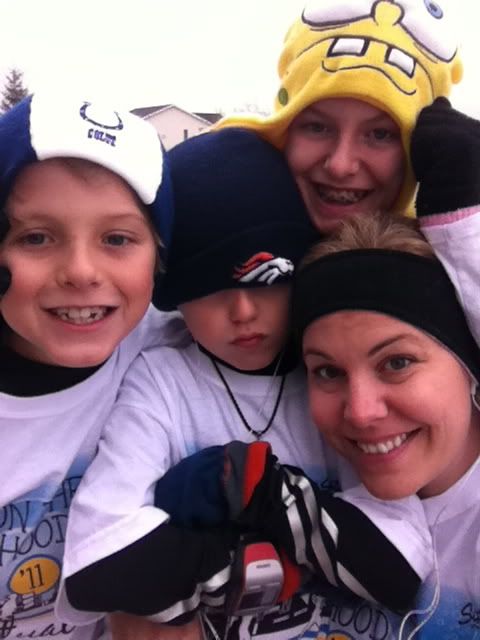 We finally got to our 5K yesterday after the kids got out of school! I know, I know, I organized the freakin' race and I can't even get it done on the actual race day? Fail! Turns out we were visiting my husband at the rig, you know, in the middle-of-nowhere. Which is fine, because I was planning on us just hitting the dirt roads, but he put the kabosh on it because of the heavy (and deadly!) oilfield traffic around there.
So, Monday it was. Cool, breezy, and drizzly, we broke out the hats and gloves. Perfect running weather, though.
We thought about going to the middle school track to avoid our hills, but in the end we just went around our development. We drove our planned course twice, so that the kids would know where to go in case we weren't all together. We set the Garmin and the iPhone and took off. Bridger was fast right out of the gate, as always, and quickly ditched the rest of us.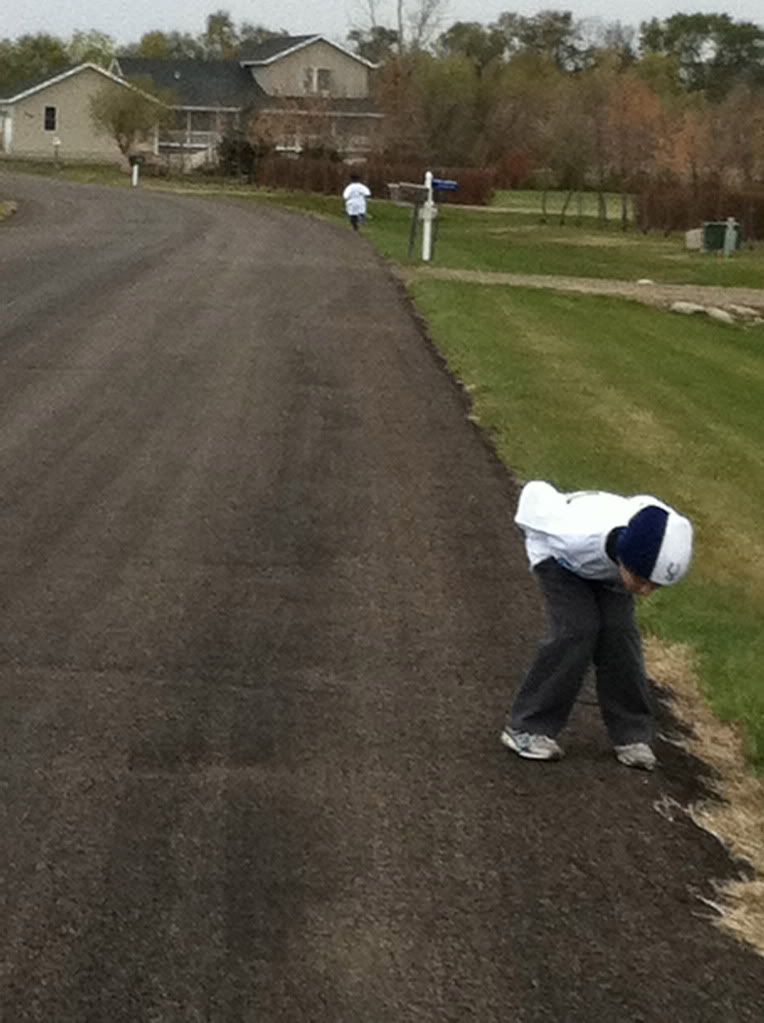 BB taking off, Ash stopping to look at something on the road.
I had been training for this 5K for the past two months doing the C25K program. Confession: I only got to the middle of week 8. UGH. So close. I ran as much as I could, but did have some walking intervals as well, too.
Midway turnaround:
As usual, Ashton overdid himself at the beginning and got a sideache and fell way behind. I tell him and tell him to pace himself, but of course, I know nothing.
Bridger made it back to the house first and waited for the rest of us to make our way to the finish line. His time? 36 minutes. Averie came in second with 38 minutes, I was close behind at 38:58, and Ashton was 46:10. This 5K was actually a PR for ALL of us! Wooot!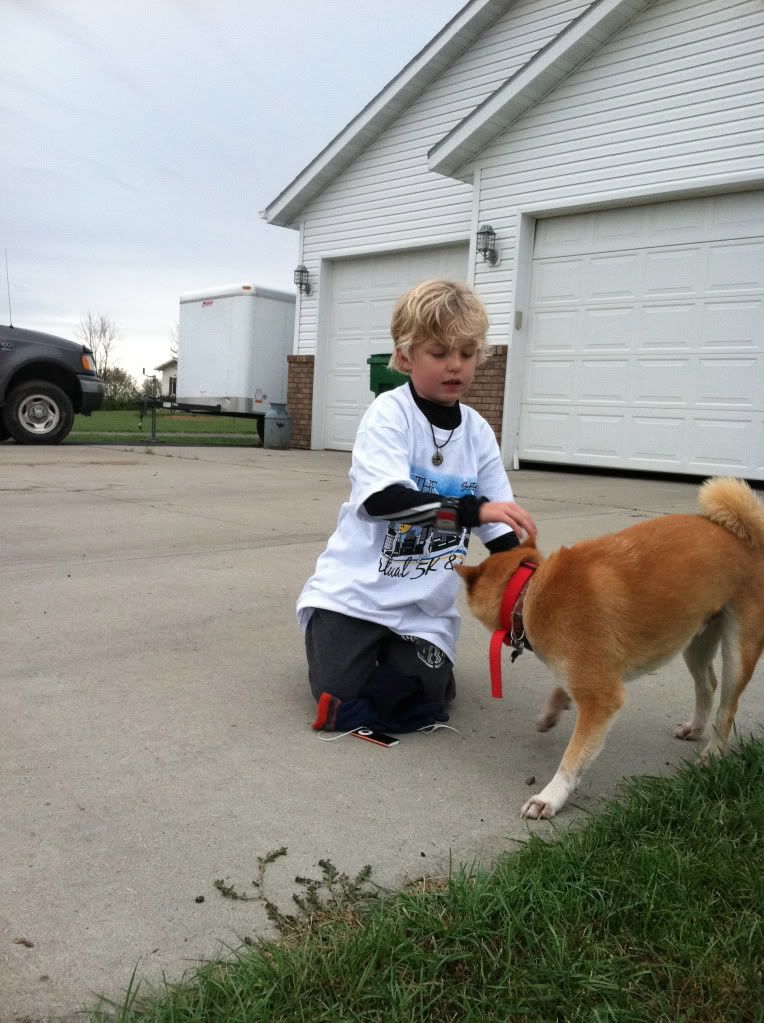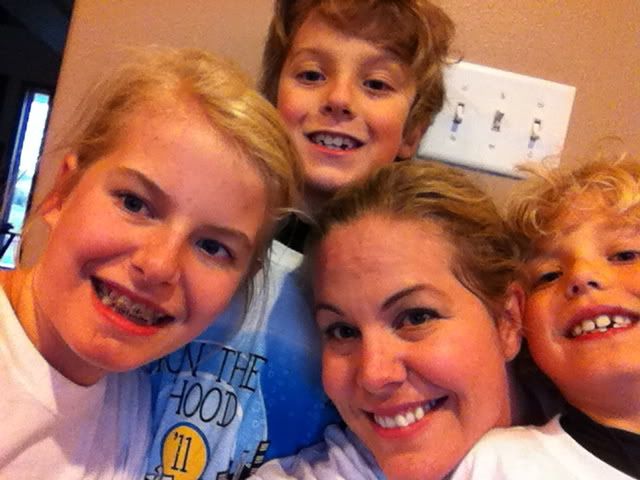 All in all, I loved planning and hosting this event. I think there will definitely be more races in the future! I would love to hear your feedback!
P.S. My twins are raising money for charity: water, and would be so happy if you could help:
Ashton's Thrilling Drilling Campaign
Bridger's Clean Water for Christmas Campaign