When you first start trying to lose weight, it feels like no one really believes that you're going to stick it out. Ya know, based on past histories if you have them, like me.
At first there's resistance. You get a lot of questions. A lot of tests. "Mom, can we buy those cookies? Honey, do you […]
[ More ]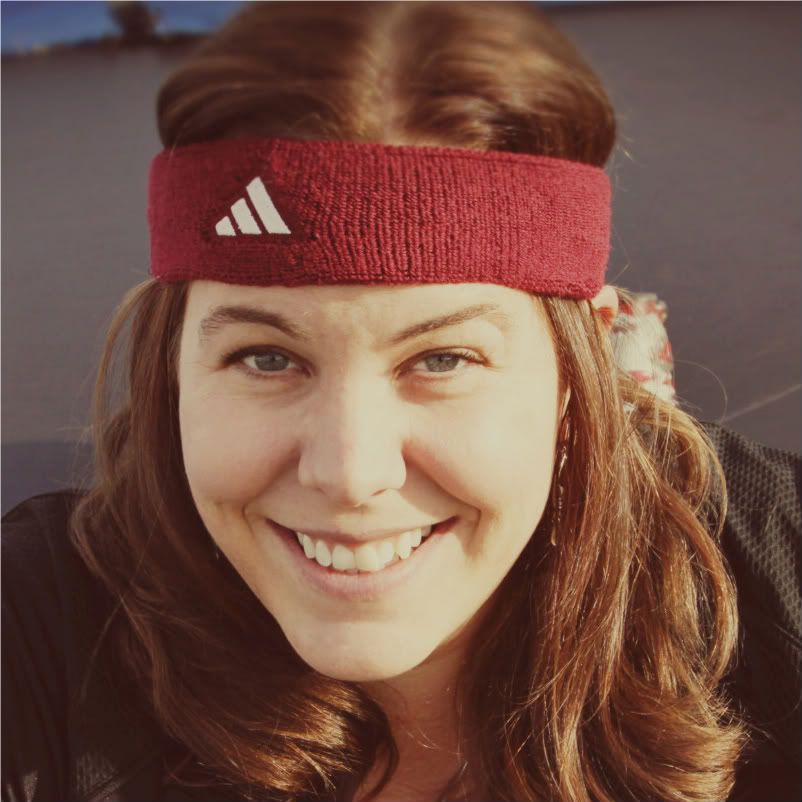 **Look down below to see the winner!**
Let me just say this right out of the gate — I love the line of snacks made by Pirate Brands. LOVE. They offer Pirate's Booty, Original Tings, and Smart Puffs. The snacks are all-natural, gluten-free, and offer certain products that are vegan-friendly as well. Remember puffcorn? Well, Pirate's […]
[ More ]

*Updated! Check the end of the comments for the winner. Thanks to all who participated!
If you've been on the Weight Watchers forums, or read Hungry Girl, you've more than likely run across a lot of talk about VitaTops.  Personally, I'd heard a lot but had never tried Vita Tops or any of the Vitalicious. And […]
[ More ]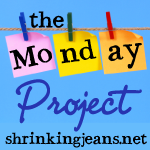 Yay! It's Friday!! That must mean it's time for something that rhymes with the Schmonday Schmoject! Yep, it's the MONDAY PROJECT! This Monday Project was special, it was supposed to be a little funner than last week's (which totally made me cry by the way, and I mean reading about everyone's journey!)
This week, we worked […]
[ More ]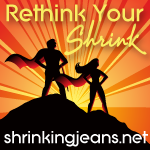 It's Wednesday, folks!  What are you waiting for??  Go jump on the scale! How did Week 2 go for you?? Did you get what you expected? Do your results match what you put into this week?  Tell us all about how it went!! Leave your results and/or blog post link in our comments.
If you are just […]
[ More ]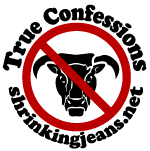 Good morning, sweet shrinkers! Welcome to True Confessions Tuesday, a place where we share all our dirty secrets and check our bull at the door. I, myself, am having a mini-pity party here. And my confessions are as follows:
1. We got hit with the most evil stomach flu ever (as I have already reported — it aided in […]
[ More ]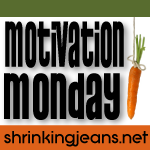 Since I was a little kid, I've always been negative realistic.  In some ways, it serves me well, but largely it sets me up for failure.  After all, it's a defense mechanism. Expect the worst, but hope for the best – and by anticipating bad things, I may not try as hard to meet my […]
[ More ]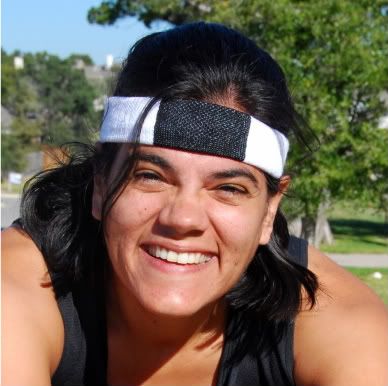 **Winners are announced below! Congrats! Please send an email to:  [email protected] with your contact info within 48 hours or a new winner will be selected!**
Are you a snacker like me?  Like the crunch of something yummy?  How about the combination of sweet and spicy?  These simple pretzels will satisfy any snack craving, especially mine.
Spiced Honey […]
[ More ]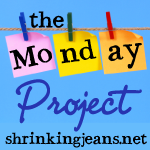 It's here! It's here! (And yes, I've heard you all calling it "Homework" behind my back! ) OK, fine, I guess it is. But I really want us to think of this as yet another tool to arm ourselves in our constant battle with "Can I?"
Because yes we can! I love punctuation because it makes the […]
[ More ]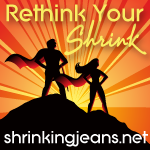 We're having some fun on this sort of potpourri Thursday Three . (Look at that, I rhymed!) Today I give you three fun facts/slash/embarrassing moments.
1. I would like to state for the record that for week one of our Rethink Your Shrink challenge, we as a group lost about 75 pounds! Wait. I'm going to say […]
[ More ]
So, better late than never… Thanks to the lovely Nancy, we realized we FORGOT to announce the winners of the Globetrotter AND the Shrink-a-Versary Challenges. Yipes. I'm blaming the holidays. Yup. That's it. So, without further ado, your winners:
Shrink-a-Versary Biggest Shrinker: Renee a.k.a. CutieBootyCakes! She lost a grand total of 11 pounds – whoa, girl! You rocked it. […]
[ More ]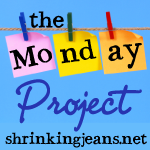 Welcome to the first Monday Project of the Rethink Your Shrink challenge: Project "Me"!
This week, we're going to take a look back and ask ourselves some questions, about ourselves. On account of the whole rethinking our shrinking and all. We're going to dive right on in and figure out why we're here right now and […]
[ More ]

**The grand prize goes to Laura (mommyp)! Congrats, girl!**
Weight Watchers gave to you:
The grand prize 12 Days of Weight Watchers Giveaways winner will receive one of each of the following: Package of Pecan Crowns Giant fudge bars String cheese snack pack Low fat yogurt cup Cheddar Cheese slices Chocolate Muffins Yogurt four-pack Golden Sponge Cakes Cream cheese tub Chocolate brownies Mint Patties
A 3-month trial membership to […]
[ More ]

***The randomly chosen winner is: MENDIE!!!***
Weight Watchers gave to you: A 3-month Membership FREE! That's right! One lucky winner will get to join Weight Watchers, either in person or online, for three months, completely free!
How to enter:
Leave a comment telling us what you're planning on doing today!
Start a new discussion in the "general" forum on the […]
[ More ]

***Winners have been chosen!! If we don't already have your address, please send it to melissa at shrinkingjeans dot net!***
Weight Watchers gave to you:
2 Mint Patties
If you haven't had enough chocolate this holiday season, satisfy your sweet tooth (again) with light and refreshing mint patties from Weight Watchers by Whitman's. Two lucky readers will enjoy […]
[ More ]