Good morning, Sisters and Brother! It is the Wednesday after a major (U.S.) food-centered holiday and, as I've read, there were also birthdays (Brian!) and children's birthdays and husband's birthdays going on this past weekend, and well, it's been an eating nightmare to many people this past week, to be perfectly honest.
How has it been for you? […]
[ More ]

Your breakfast will be delicious tomorrow (or later today), I promise. You just have to make these muffins.
This recipe is a staple in my home and my children love it. I found this recipe for Applesauce Oatmeal Muffins on Spark People when I was diligently logging my calories (which I shall begin doing again as […]
[ More ]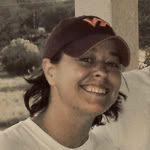 Usually, I do really well at controlling my sweet tooth.  I can go weeks without touching sweets.  And then there are certain times (of the month) when I crave sweets.  Specifically, ice cream.
So this last certain time when I was craving ice cream I happened to be in Target. (Not Super Target, just regular Target.  […]
[ More ]
**Update** The winner of the prize package from Weight Watchers is…. tiffanyzook!! Congratulations! Email me at [email protected] and we will get your prize on it's way! Happy Thanksgiving!
We always love when we get to work with Weight Watchers! Today, they are sponsoring a prize package consisting of  a Weight Watchers Online gym bag, a Momentum […]
[ More ]
Sound the alarms, it's weigh-in day!
Last week, Heather described my trek to the scale so perfectly in her weigh-in post that I laughed out loud as I took every step in the perfect way in which she described. Something about heading to the scale, looking at the numbers with our "scrunched up eyes", naked and after having already […]
[ More ]

I'm normally a green bean casserole girl, but I came across this recipe and I think I might have to give it a try this year! Heck, it's really a recipe you could use all year long.
Gather:
2 pounds fresh green beans, trimmed and cut into 1-1 1/2 inch pieces 1/4 cup of olive oil
3 tablespoons […]
[ More ]

Another side-dish I cannot live without on Thanksgiving is sweet potatoes. I love them. So much. Unfortunately, my husband and son don't like them, and I'm still working on my daughter.
My recipe, again one that it's in my head and not written down, contains lots of butter, brown sugar, and nuts; and is topped with […]
[ More ]

I don't know about you, but cornbread dressing is THE reason I look forward to Thanksgiving. Okay, so I really look forward to ALL the food. Seriously. I grew up in a family where traditions are strong, especially traditional holiday meals. My grandma always, always made homemade cornbread dressing, and I was by her side […]
[ More ]
UPDATED: The winner of the Simply Salads Cookbook is lucky #11-  Mel, themelodramatic!  Congrats Mel, please email your contact info to to [email protected].
Most of ya'll know that I love to cook.  I also love to eat.  This appears to be a win-win situation.  Well, except for the fact that now I need Shrinking Jeans in […]
[ More ]
So, let's just get this out there right now. One week from today, at least one of us will gorge themself (or selves). I'm not naming any names me.
I know I should probably follow suit like a good little health-blogger and write up a bunch of healthy tips for avoiding the extra calories on Thanksgiving Day. Tips like […]
[ More ]
Drumroll please… The winner of the first giveaway of our Shrink-A-Versary is… Audrey over at The Lewis 4!! Congratulations, Audrey! Please contact me ([email protected]) with your info and I will put you in contact with Kristen to craft your custom yoga skirt. Whoopee!
Thanks to everyone for participating and keep checking back every day this month for a new […]
[ More ]

With Halloween right around the corner, you are surely may be tempted by all the delicious, sugary goodness surrounding you. But, wait, DON'T EAT IT! There are ways to get your chocolate fix without destroying your diet.
Have you tried the Weight Watchers by Whitman chocolate candies? They are seriously delicious. I was recently sent the […]
[ More ]

By now, I'm sure you all are aware that I was a Blogger Champion for the Lose for Good campaign. I thoroughly enjoyed working on this, from the very beginning until the final day and I know the rest of the Sisterhood did, too. I hosted a little Lose for Good party at my house […]
[ More ]

I had the opportunity to meet some of the most fabulous, upbeat Weight Watchers leaders while I was attending the L.A. kickoff event in August. These four women and one man have such warm, wonderful personalities and it's easy to see how they motivate people! I got all their email addresses so I could keep […]
[ More ]

Recently, I was craving something slightly sweet, a bread or muffin, but also low in calories. I perused old recipes that I had saved from Weight Watchers Community Message Boards from YEARS ago. I ran across this one, had all the ingredients on hand and decided to give it a whirl.
Boy, am I glad I […]
[ More ]