Mornings are not my favorite time of day.  Generally speaking, I don't really like to get out of bed. That feeling is magnified by the fact that my daughter doesn't really like to get ready for school in the morning. It makes for a pretty stressful beginning to the day.
Lately, I've been trying to find a […]
[ More ]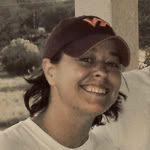 Whether you're joining us on twitter or not doesn't matter, you TOO can do the Tworkout during your favorite TV show.  In fact, you SHOULD.  Why?  Because I said so.  So there. 1. 2 mins jumping jacks, 1 min 30 sec running in place
2. 30 jump squats (Remember these? Squat down, jump up, go slow and […]
[ More ]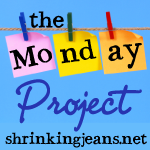 Hi! Welcome back for yet another Monday Project!!! (Are we having fun yet??) Boy it sure is lookin' purty out these days, in't it? It's gorgeous out here in sunny Florida, it's that perfect temperature right before the oppressive summer heat.
This week's project is to get active outside and get other people involved. Family, friends, co-workers, […]
[ More ]

Every once in a while, we at the Sisterhood receive information via email worth sharing with our readers. This is one of those whiles, and I'm happy to share some tips on staying safe and healthy at the gym! Enjoy
A misstep on a treadmill can land you in the emergency room. According to […]
[ More ]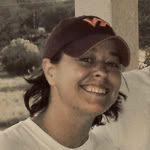 So, it seems that twitter was being all crazy-like tonight, so I'm hurrying and putting the tworkout out up!  And if you didn't join us, first of all, BOO and second of all, you can do it on your own!! 1.  2 mins high knees, 1 min buttkicks 2.  Side plank holds, 30 seconds each side
3.  35 […]
[ More ]

How many of you exercise?  Workout?  Get the heart pumping?  Go ahead, raise your hand.
Do you ever get bored with exercising?  I know I do.  Even though I love to run, there are some days a lot of days where I just don't want to do it, or the idea of running gets pushed to […]
[ More ]
NO WORRIES.  You can still do it tomorrow.  In fact you should do it tomorrow.  And I'm gonna KNOW if you didn't.  I can see through your monitor you know.  Just sayin'. 1.  Run in place for 2 minues, Jumping jacks for 1 min
2.  Jump Squats (Squat, then jump when you come back up.  Go slow, […]
[ More ]

It's Spring. Can I get a HECK YES?! [raises roof] Time to get outdoors. Hit the trail. Get some fresh air. Eat some trail mix. Be one with the wilderness (okay, I got a little carried away). Yep – it's hiking season!
If you've never been much of a hiker, I've got to tell you, it's some fabulous […]
[ More ]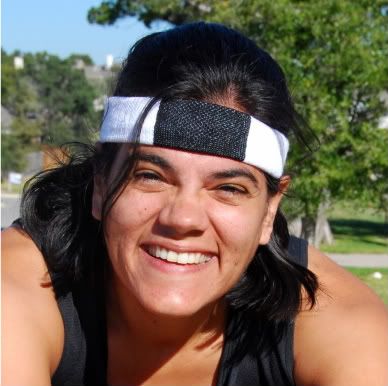 Do you ever wish that you could go back in time and change your actions or behaviors, or lack thereof?  Do you ever think- if I had only known that when I began xxyyzz, then I would be in a much better place/would have made better decisions/wouldn't feel lik crap now?
This Thursday Three is the […]
[ More ]
If you missed our Biggest Loser Tworkout tonight on Twitter, DO NOT WORRY.  I have it right here for you! 1.  Buttkicks – 3 mins 2.  Push-ups (hands wider than shoulders and wide legs) as many as you can do
3.  Circle run – Get a small towel, ball it up, throw it in the floor. Circle around […]
[ More ]

I admit that winter got to me.  I'm sick of the cold, wet, dreary weather.  All it makes me is lazy.  And lazy I have been.
Isn't it funny how much weather can affect our moods?  The past few weeks here, it has been such a struggle to get up and get moving, but this week?  […]
[ More ]

The winners of the Team Shrinking Jeans Bash will be picked and announced tonight on Twitter at 8 p.m. Central time. Make sure you're following @shrinkingjeans! If you aren't on Twitter, we'll put the names up on this post as soon as our Twitter party is over. Look for them after 9 p.m. Central time.
We'd […]
[ More ]

Can you believe it's Tuesday already? And that weigh in is tomorrow morning (gulp)? If you're like me and had a few (or several) food indiscretions this week, I've got just the thing for you… A LAST CHANCE TWORKOUT!
What's a Tworkout, you ask? Well, it's a workout directed over Twitter. Here are the deets:
Follow us on Twitter […]
[ More ]
30 days. 30 long days… 30 days of having Jillian guilt guide you to a better body. Well, we are wrapping up yet another, hopefully successful, 30 day shred here at Shrinking Jeans. Have you seen results? Are you in love with your new toned up self? You should be! You worked hard for it.
I am still a few days behind, […]
[ More ]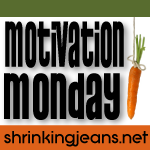 I had a little bit of a mental breakdown the other day.  I've been feeling very overwhelmed with life in general and I've been reading time management books and thinking about what I can do to change my life.
I was walking around the house trying to figure out how to finish the sentence "I run […]
[ More ]
Featured
Choose You

I'm guilty of it and you probably are too. Most women are, in fact.
What am I talking about? Putting your own health on the back burner to attend to the needs (and, let's face it, WANTS) of others. There's laundry to wash, fold, and put away. Breakfasts, lunches and dinners to prepare. Sporting events, rehearsals, […]
New Recipe
Makeover Nacho Beef Bake

Isn't this a pretty picture?!  I took it : ). Simple, easy, and delicious.  What more could you want from a recipe?  I found it difficult to control myself at one serving- that is how yummy this one is.  Consider yourself forewarned! Makeover Nacho Beef Bake (online here)

Ingredients

1-1/2 pounds lean ground beef (90% lean)
1 can (15 ounces) […]
Most Popular