I don't know about you, but every time the Olympics roll around, I get this huge swell of emotion and inspiration – watching all the absolutely amazing, determined athletes push themselves to the limit to acheive a dream. Seeing what the human body is capable 0f – witnessing the tears, sometimes of joy, sometimes of […]
[ More ]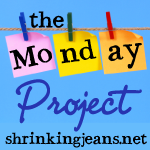 The Rethink Your Shrink Challenge has come to a barely slightly early end and this is the final Monday Project for the challenge. I know! Where did the time go?! Today what we really want to know is, how did you do? And we mean really. How did you do? Got some pictures??
Did you discover your patterns? […]
[ More ]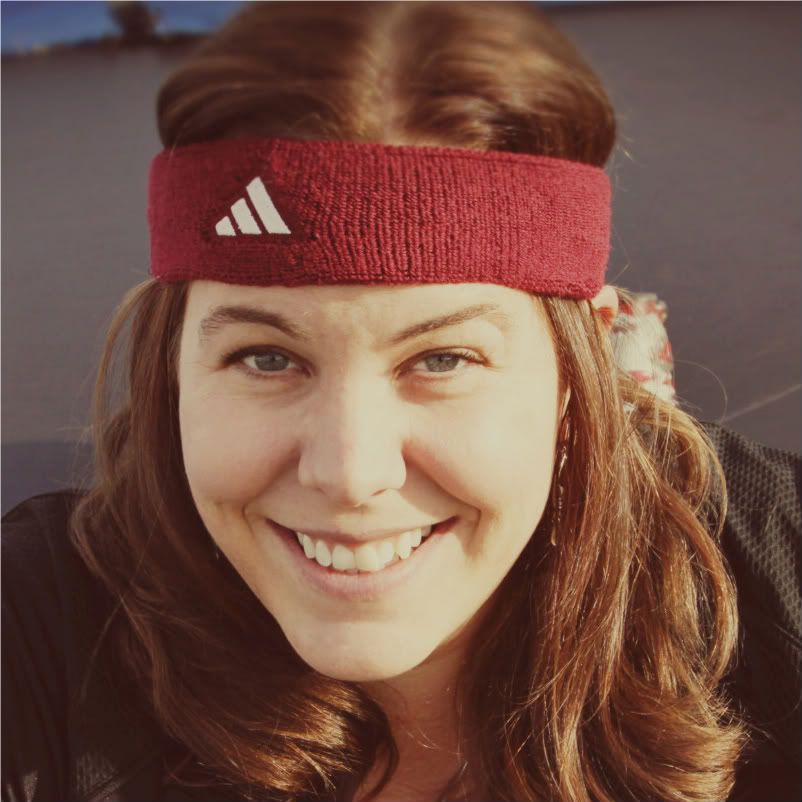 That's right! You heard me! In celebration of the Olympic Winter Games, we are hosting our own bad-ass Olympic games right here at The Sisterhood. All shapes, sexes, athletic-abilities, and sizes are welcome to join in! Fun events will be featured on the 'hood each day for 10 days straight, beginning tomorrow! You may RSVP […]
[ More ]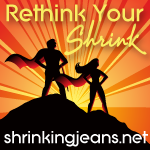 Oh dear shrinkers, rethinkers, and rethinking your shrinkers! I cannot fathom the fact that this is the last weigh-in of the Rethink Your Shrink Challenge! Don't pay attention to the sister behind the computer who's getting all teary-eyed!
(Um, edited to note: Boy, we can't get anything past you guys, huh!? No, you're not crazy. Apparently we […]
[ More ]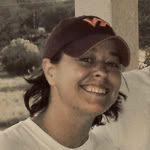 It's Tuesday and you know what that means!!  It's our Last Chance Workout on Twitter while watching the Biggest Loser!!  Who's ready for it?  We start at 8pm Central!  (West Coasters- Heather's sorry she can't make it tonight, so you can just follow along from below!  She'll be doing it too later tonight.  She promises!)
Oh, […]
[ More ]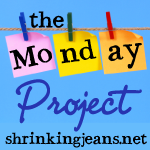 I'm getting a little misty-eyed over here! Rethink Your Shrink is coming to an end! Are you ready? Did you rethink? And moreover, did you shrink?
What happened over the past 7 weeks? Did you move more? Did you find victories? Did you find non-scale victories? Did you do something you've never done before? (And […]
[ More ]
**UPDATED! WINNER of the GU giveaway is: LadyG8r!!  Congrats!! Please send me your snail mail address at [email protected]!**  
I love GU. Pronounced "goo."
GU is an energy gel. What is this energy gel I speak of? And who should be eating these? And why? Do we really need these in our lives?
Yes. But not all the time. And […]
[ More ]

The winner of Galloway's Book on Running is Audrey and the winner of Marathon: You Can Do It is  "Gmstep".  Ladies, please email [email protected] with your home addresses so that I may get those books in the mail to you.  Congrats! Are you a beginner runner?  Expert runner?  Never ran before but thinking about it?
I started […]
[ More ]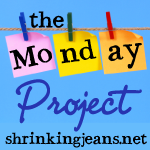 Good morning sisters (and brothers!) This week was an interesting one, right? We got to step a little bit more outside our comfort zones, physically, and do something different. At least I hope we did! Did we? It's a little scary isn't it? How do you feel today? Fearless??
So often I find myself on the outside of […]
[ More ]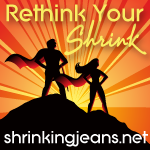 Good morning Sisters and Brothers! How are you this fine Wednesday morning? Can you believe we're on Week 5 of Rethinking our Shrink? Wow. Time really does fly when you're having fun!!
So tell me, did you get your homework done last week? Did you read some of the letters our future selves wrote to us? […]
[ More ]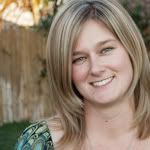 **Technical issues with the download, so see below for the Tworkout!*** It Tuesday, and that can only mean one thing: Last Chance Tworkouts!
So here's the skinny:
Follow the Sisterhood on Twitter! Join us while we watch the Biggest Loser. We'll Tweet a workout (Tworkout) for you to complete during the commercial breaks.
Tworkout starts at 8 p.m. Central time, and […]
[ More ]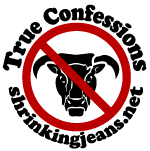 Hello, my peeps. It's Tuesday. That day. The day we divulge our deepest, darkest food and exercise (or whatever) secrets. On the internet. Nothing like throwing our confessions out there to the universe to purge our consciences…
So, I have to admit that this week I've been quite irritable and faced a lot of, for lack of a […]
[ More ]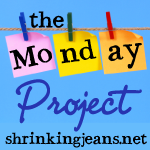 Good afternoon, sisters!! Well, we're getting pretty far down the line in this challenge, I can't believe we have just three weigh-ins left! And can you believe that it's already February? How did that happen?
We have been in this challenge since December (almost five weeks!!) and by now you've had a chance to either get in […]
[ More ]
ANNOUNCEMENT!!!!! I am so excited!
Remember that "little" group called Team Shrinking Jeans?  You know, our 15 members strong coalition of women who have committed to running a half marathon in San Diego in June while also raising money for the Leukemia & Lymphoma Society?  The team that LLS has announced as their largest Virtual Team in […]
[ More ]

So, show of hands…who's been joining us for our Last Chance Tworkouts on Twitter every Tuesday during the Biggest Loser??  Come on, I want to see those hands!!! Now, who has seen our tworkouts and doesn't watch the Biggest Loser, but wishes they could join in anyway?  Raise those hands high people!!
Here's the thing…every Tuesday we […]
[ More ]
Featured
Choose You

I'm guilty of it and you probably are too. Most women are, in fact.
What am I talking about? Putting your own health on the back burner to attend to the needs (and, let's face it, WANTS) of others. There's laundry to wash, fold, and put away. Breakfasts, lunches and dinners to prepare. Sporting events, rehearsals, […]
New Recipe
Makeover Nacho Beef Bake

Isn't this a pretty picture?!  I took it : ). Simple, easy, and delicious.  What more could you want from a recipe?  I found it difficult to control myself at one serving- that is how yummy this one is.  Consider yourself forewarned! Makeover Nacho Beef Bake (online here)

Ingredients

1-1/2 pounds lean ground beef (90% lean)
1 can (15 ounces) […]
Most Popular