Merry Merry Christmas to all of you who celebrate! So wow. We're about to say goodbye to 2009. Sure went fast, didn't it? We want to know, how did it treat you?
Was it like every other year? Did you gain weight or lose weight? Did you yo-yo? Did you plateau? Did you finally break through? Have you been […]
[ More ]

During the 2nd week of November (ha, you thought I was gonna say December, huh?) I filled out the comment section of this blog post in hopes of winning the up and coming new Wii Game from EA Sports – More Workouts. I was really excited about the new game and new challenge that was […]
[ More ]
It's true! Today is the final weigh-in for our Shrink-a-Versary Extravaganza Challenge. First thing I want you to do is reach around and give yourself a pat on the back for sticking with the challenge through Thanksgiving and the beginning of the holiday season. WOW!
It's been 7 weeks, and hopefully you've had some great losses! […]
[ More ]

Fitness? Me?? Ha, I laugh at those two word together. HA.
As most parents know or remember, having a newborn in the house leaves little to no time for any "mommy" time. I'm lucky to get a shower these days, let alone go to a gym or workout with a planned routine.  My flabby post-baby body is screaming […]
[ More ]

Hey Sisters (and Brothers)!
It's Melissa (TheDailyMel) sneaking in with a guest post today.  As you may remember, I was one of the lucky winners of the new EAS Active More Workouts fitness game for the Wii recently during the big Shrink-a-Versary Giveaway extravaganza.  Since I've had it for a few weeks now, Lisa asked if I would […]
[ More ]
Alright, ladies and gent(s), it's Wednesday so you know what that means! Glee is on tonight! No wait, sorry.  That's not why we're here.  Silly me!  We're here to weigh in!!
Go jump on those scales and then come back and tell us how you did.  Do you have something to celebrate?  Did you have a major revelation?  […]
[ More ]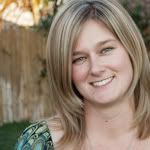 More Workouts is the newest fitness game from EA SPORTS Active. Like Personal Trainer, More Workouts guides you through pre-set workouts, just like a personal trainer would in the gym. The beauty is you don't have to pay personal trainer prices and you can get an amazing workout without ever taking off your pajamas or […]
[ More ]

Can you remember when exercise became a job? Another box to check off (or ignore)?
I can pretty much pinpoint that moment for me – when I started playing competitive sports in high school.  Something about two hours of practice daily, plus games or meets on weekends, and an hour long weight training class during the […]
[ More ]
****Edited to announce that the fundraising total has been lowered from $3500 to $2900!!!**** It's officially official! Starting January 30th, 2010, the Sisterhood of the Shrinking Jeans will be training for the San Diego Rock 'n Roll 1/2  Marathon on June 6, 2010!
We've decided to go the Virtual Team In Training (VTNT) route for so many reasons. […]
[ More ]
Good morning, Sisters and Brother! It is the Wednesday after a major (U.S.) food-centered holiday and, as I've read, there were also birthdays (Brian!) and children's birthdays and husband's birthdays going on this past weekend, and well, it's been an eating nightmare to many people this past week, to be perfectly honest.
How has it been for you? […]
[ More ]
While our Shrink-a-Versary month has come to a close here at the Sisterhood, we're already looking ahead at all the wonderful things we have in store for each and everyone one of you! When all nine of us get to brainstorming, we come up with some fabulous ideas, so stay tuned!
Keep in mind that our […]
[ More ]
Five winners have been randomly chosen!!! Look in the comments below to see if you are one of the lucky five! If you are, make sure you email me right away with your mailing address! Congrats!!
We all know I'm a fan of work out videos.  The majority of my weight loss has come from doing […]
[ More ]

Seriously, if you would have asked me a year ago what I was going to do on Thanksgiving Day 2009, my plans would not have included getting up at 6:30am to run a 5k even though it was only 49 degrees outside after being diagnosed with a sinus infection less than 24 hours before.
But I'm […]
[ More ]
Sound the alarms, it's weigh-in day!
Last week, Heather described my trek to the scale so perfectly in her weigh-in post that I laughed out loud as I took every step in the perfect way in which she described. Something about heading to the scale, looking at the numbers with our "scrunched up eyes", naked and after having already […]
[ More ]
**I was beyond excited when Kirsten approached me with this idea! As you may know, I participated in Team In Training for my first (and only!) 1/2 marathon a few years ago. I walked most of it, but it was the most awesome and rewarding experiences in my life.** From Kirsten:
Hi everyone!  I have some exciting […]
[ More ]
Featured
Choose You

I'm guilty of it and you probably are too. Most women are, in fact.
What am I talking about? Putting your own health on the back burner to attend to the needs (and, let's face it, WANTS) of others. There's laundry to wash, fold, and put away. Breakfasts, lunches and dinners to prepare. Sporting events, rehearsals, […]
New Recipe
Makeover Nacho Beef Bake

Isn't this a pretty picture?!  I took it : ). Simple, easy, and delicious.  What more could you want from a recipe?  I found it difficult to control myself at one serving- that is how yummy this one is.  Consider yourself forewarned! Makeover Nacho Beef Bake (online here)

Ingredients

1-1/2 pounds lean ground beef (90% lean)
1 can (15 ounces) […]
Most Popular