So, let's just get this out there right now. One week from today, at least one of us will gorge themself (or selves). I'm not naming any names me.
I know I should probably follow suit like a good little health-blogger and write up a bunch of healthy tips for avoiding the extra calories on Thanksgiving Day. Tips like […]
[ More ]

Today was the first day of my training for the 5K.  How do I put this? My legs are SORE!
I just might be the slowest runner out there, BUT I did it.  I ran the training as outlined for today:  5 minute warm-up, 5 minute jog, 3 minute walk, 5 minute jog, 3 minute walk, 5 […]
[ More ]

.!. As some of you may know, back in August, I started the crazy, insane Beachbody.com program called Chalean Extreme.  During the third week of the first phase, I was doing a bicep work out.  All of a sudden, I felt something in my elbow feel weird.
When working out, soreness can be a good thing.  If […]
[ More ]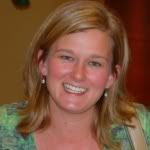 I don't think I've ever done a True Confessions post here at the Sisterhood. Imagine my surprise when I realized it was my turn. Ouch. I wish I could say, aw, I'm a  rockstar and I have nothing to confess, but I'm not, and I do.
I haven't done my EAS 30-Day Challenge all weekend. I'm […]
[ More ]

I have been poring over article after article, looking for something to jump out at me to share with you guys in regards to fitness.  I am so tired- it is midnight and I just want to crawl into bed.  Nothing I read appealed to me or those things that did had already been written […]
[ More ]
Did you ever see that Seinfeld episode where Jerry was waiting for the rental car and the lady at the rental car counter said there weren't any cars left?
It's one of my favorite episodes not just because it's happened to me before but because I love it when Jerry gets on a rant about something […]
[ More ]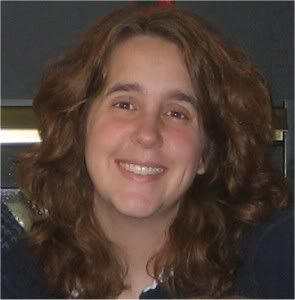 So, I'm training for this 5k. Again. I already completed one earlier this summer, but I wasn't very satisfied with my time.  So I decided to sign up for another one. This weight loss/exercise thing is so hard (whine). Anyway, I'm training for a 5k on September 12th and I have found myself in a very, VERY dire situation.
I […]
[ More ]

Before I decided to get fit, I would always say, "I would totally work out, if I just had someone to work out with."  And I would.  If I could find someone else that would work out with me, I would do it.  I didn't necessarily need the person there to talk or socialize with, […]
[ More ]

Let's rewind a little less than two years ago.  I was just beginning my weight loss journey and was convinced that cardio was the only way to go.  I didn't need any of that other stuff, right?  Right. (Read with sarcasm.)
I came home one day after work in a hurry.  It was 5:20 p.m., and […]
[ More ]

How many of us get tired of the same.old.work.outs?  How many of us get so tired of the doing the same routine every single day that we have just quit because we're bored?  Come on, raise your hands.  I'm raising my hand, too.
Well, did you know that when we do the same work outs every […]
[ More ]

This is really April's idea, but since it is Friday, I am going to bark the orders. ;o) Exercise doesn't have to be something you dread… you can actually *gasp* enjoy yourself and have fun while you are doing it! Here's what we want you to do: *Go blast your stereo, iPod, laptop… you decide! *Pick three songs.
*Here's the […]
[ More ]

I know alot of us are stay at home moms, and that can only mean one thing! Our kids are out of school for the summer and we have no idea how we're going to fill the waking hours, muchless find time for us to exercise. Am I right, or am I right?
I've come up […]
[ More ]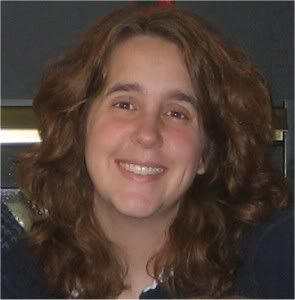 One of my biggest issues is exercise.  I'm not an active person, I never really have been.  I make an effort, but I just really don't like to exercise. Go, me!
Realizing that I need to do SOMETHING, I wear a pedometer every day.  It really is motivating to see exactly how many steps I am taking […]
[ More ]
**Don't forget to send me a short bio about yourself with or without a photo by the end of tomorrow please -we have had a great response so far and I know you don't want to be left out! We want to know a bit more about each and every one of you!
**Remember these:
We need […]
[ More ]
Just checking in! It's been awhile since I have posted on my personal blog! I have been down for the count lately! Seems like I have been sick for ages now -took antibiotics last week, but they didn't work. I guess I need to try something else. Remember my injury mid-Shred? Well, it is still […]
[ More ]
Featured
Choose You

I'm guilty of it and you probably are too. Most women are, in fact.
What am I talking about? Putting your own health on the back burner to attend to the needs (and, let's face it, WANTS) of others. There's laundry to wash, fold, and put away. Breakfasts, lunches and dinners to prepare. Sporting events, rehearsals, […]
New Recipe
Makeover Nacho Beef Bake

Isn't this a pretty picture?!  I took it : ). Simple, easy, and delicious.  What more could you want from a recipe?  I found it difficult to control myself at one serving- that is how yummy this one is.  Consider yourself forewarned! Makeover Nacho Beef Bake (online here)

Ingredients

1-1/2 pounds lean ground beef (90% lean)
1 can (15 ounces) […]
Most Popular