**I was beyond excited when Kirsten approached me with this idea! As you may know, I participated in Team In Training for my first (and only!) 1/2 marathon a few years ago. I walked most of it, but it was the most awesome and rewarding experiences in my life.** From Kirsten:
Hi everyone!  I have some exciting […]
[ More ]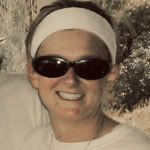 Today is the day when we're gracious enough to give you the wonderful opportunity to get everything that's bothering you off your chest. Tell us about all of your stumbles, your shortcomings, the brownie you ate at 10 p.m. last night, and those margaritas you had on Friday night. We want to hear it all. […]
[ More ]
And the winner is…Dawn at BabyBoy3! Congrats, Dawn! Email me at [email protected] with your mailing info so I can get your subscription started! ****
For me, health is all encompassing. Meaning, for me to feel truly healthy, I have to be committed – body, mind and spirit. If my head's not in it, I will fail. End […]
[ More ]
UPDATED: The winner of the Simply Salads Cookbook is lucky #11-  Mel, themelodramatic!  Congrats Mel, please email your contact info to to [email protected].
Most of ya'll know that I love to cook.  I also love to eat.  This appears to be a win-win situation.  Well, except for the fact that now I need Shrinking Jeans in […]
[ More ]
So, let's just get this out there right now. One week from today, at least one of us will gorge themself (or selves). I'm not naming any names me.
I know I should probably follow suit like a good little health-blogger and write up a bunch of healthy tips for avoiding the extra calories on Thanksgiving Day. Tips like […]
[ More ]

The weather (here, at least) feels like autum. That means – SOUP!
This one is a favorite around our house. I've modified the original recipe from the Zolo Grill slightly to make it more points friendly. At eight, it's not super light, but it's filling. The cheese and sour cream do add to the […]
[ More ]

It's TMI Monday — er, True Confessions Monday, so here are mine and I'm gettin' a little deep here, so I'll show you mine if you show me yours, m'kay??? Here we go. 1. I made an entire meal for watching college football Saturday night using Weight Watchers recipes.
2. I didn't tell anyone. So, shhhhhh. But I was […]
[ More ]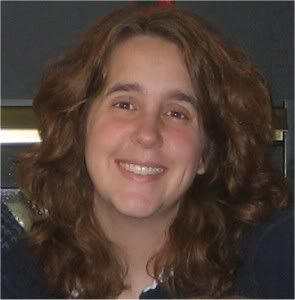 So, I'm training for this 5k. Again. I already completed one earlier this summer, but I wasn't very satisfied with my time.  So I decided to sign up for another one. This weight loss/exercise thing is so hard (whine). Anyway, I'm training for a 5k on September 12th and I have found myself in a very, VERY dire situation.
I […]
[ More ]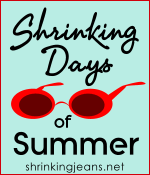 This is it, Sisters and Brothers! After 7 long weeks, we've finally come to the end of this challenge! WOOHOOOOOO for all of you that stuck it out. First off, I'd like to thank all the sponsors for this week's Weigh-in Giveaway: Tia Margie Plain White Press
And a big thank you to all of the sponsors we've had throughout […]
[ More ]

Do you like to cook?  Or maybe not? I love to cook and I am blessed to write for Mom Central's food blog.  Sometimes I post healthy, good for you recipes that I have tried and reviewed and sometimes I write reviews on recipes that are terrible for you, but oh so yummy!
I spend a lot […]
[ More ]
As I started to prepare for this post, I thought I knew all about the food pyramid! You know, it's a pyramid, it tells you how much of each food group you should eat, and it's, um well, a pyramid! How complicated could it be right? Well, get ready for lots of links!!
The Dietary Guidelines […]
[ More ]