Do you ever wish you could go back and tell your past self things that you now know? Jump in your time-traveling machine, zip back to 1988, and tell yourself that your bangs really do NOT need to be 8 inches high? Or that layering two pairs of socks and tight-rolling your jeans will NEVER […]
[ More ]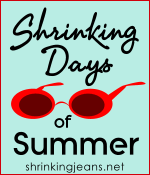 Ahhhhh yes.  Summertime is upon us.  Which can only mean one thing.  Swimsuit time Will I ever wear a bikini again? Probably not since the last time I wore one was over 15 years, before 3 pregnancies, and a *few* pounds less.  I'm still searching for that miracle bathing suit that lifts the "girls", minimizes […]
[ More ]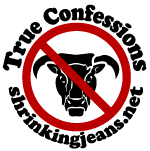 This week has been ugly. I don't even really want to confess, but I will. I'll take one for the team.  Here goes:
1) My birthday was last Wednesday. It started out great – I ate a healthy breakfast, then Subway for lunch. Not bad, right? I know. Then all Hell broke loose in the form […]
[ More ]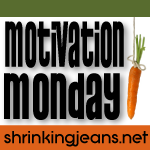 You ready for some quotes? Oh, I've got quotes… Supposing you have tried and failed again and again.  You may have a fresh start any moment you choose, for this thing we call "failure" is not the falling down, but the staying down.  ~Mary Pickford
As I read through several weigh in posts on Wednesday, I noticed […]
[ More ]

Isn't this a pretty picture?!  I took it : ). Simple, easy, and delicious.  What more could you want from a recipe?  I found it difficult to control myself at one serving- that is how yummy this one is.  Consider yourself forewarned! Makeover Nacho Beef Bake (online here)
Ingredients
1-1/2 pounds lean ground beef (90% lean)
1 can (15 ounces) […]
[ More ]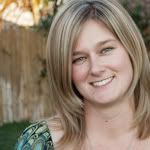 Next week is the season finale of the Biggest Loser! Can you believe it? I don't know about you, but we have been so inspired by all the amazing people on season 9 of the Biggest Loser!
During the season finale, on Tuesday, May 25th, join us for our weekly Tworkout (Twitter+Workout), and take part in […]
[ More ]

Comments Closed.  Winners are Leann H., BabyBoy3, Tami, PrairieKnitWit, and SkinnySushi.  Please forward your home address and phone number to [email protected] as soon as possible.  Conrats! Summer is quickly approaching and I don't know about you guys, but I am scrambling for ways to keep my three children busy, active, and NOT driving me bonkers!
Teaching my […]
[ More ]

Some of you may remember that way back when Team Shrinking Jeans was formed, that I was a part of it. Also, if you know me at all, then you know that there is no part of running that I like. Every single minute feels like pure torture to me, but I decided […]
[ More ]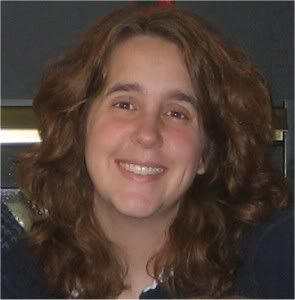 Alright. I'm going to be totally honest. Sometimes I think about getting plastic surgery. Have you ever thought about that? I think you'd be hard pressed to find a woman who hasn't thought about it at least once in their lives.
I don't think I would ever actually HAVE plastic surgery, but that doesn't mean I don't […]
[ More ]

Twenty-one days, come and gone. Is it just me or did that just whoosh by?
They say it takes twenty one days to make or break habits. How did you do? Did you kick that nighttime snacking? Are you drinking water like it's going out of style? Maybe you made a commitment to just LOVE yourself […]
[ More ]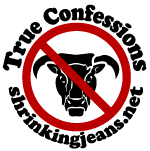 Good morning to everyone! It's time to get that stuff off your chest in another edition of True Confessions Tuesday! So go ahead, vent away!
I have had a particularly yucky week food-wise, so I'll just cut to the chase.
Pizza Chick-Fil-A Pizza Burger King (because we were sick of McDonalds. I know.)
The husband went out of town for the week […]
[ More ]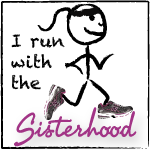 We're continuing our celebration of Sisterhood Running Month and our "How To" series with a post on the most common running injuries. Be sure to check out Part I and Part II of our running series.
Running injuries are something lots of us here at the Sisterhood have dealt with as we've trained for the San Diego […]
[ More ]

I think 2010 has been the year of the cupcake. Everywhere I look I see them on clothing, jewelry, aprons and heck, even bloggy meet ups. Hence, I crave them. So while on a search for a lower fat cupcake I stumbled upon this sweet idea, a diet soda cupcake. Which after reading several different […]
[ More ]

I'm not sure what you guys think of those of us who write for Shrinking Jeans.
I'm not sure if you think "wow, those chicks have their #$#@% together all of the time…. they know exactly what to write and when to write it….they are so awesome….they are pillars of strength when it comes to this […]
[ More ]

The Athlete's Kitchen Copyright: Nancy Clark MS RD CSSD May 2010 Protein, Carbs & Endurance Performance: Finding the Right Balance
If you are curious about how to best fuel for endurance exercise, here are some tips presented at the 27th Annual SCAN* Symposium, April 2010.  The information was presented by Asker Jeukendrup PhD, […]
[ More ]
Featured
Choose You

I'm guilty of it and you probably are too. Most women are, in fact.
What am I talking about? Putting your own health on the back burner to attend to the needs (and, let's face it, WANTS) of others. There's laundry to wash, fold, and put away. Breakfasts, lunches and dinners to prepare. Sporting events, rehearsals, […]
New Recipe
Makeover Nacho Beef Bake

Isn't this a pretty picture?!  I took it : ). Simple, easy, and delicious.  What more could you want from a recipe?  I found it difficult to control myself at one serving- that is how yummy this one is.  Consider yourself forewarned! Makeover Nacho Beef Bake (online here)

Ingredients

1-1/2 pounds lean ground beef (90% lean)
1 can (15 ounces) […]
Most Popular