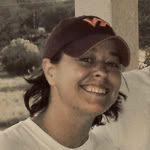 Hello.  My name is April, and I have a history of yo-yo dieting.  I've gained weight, lost weight, gained it all back and then some, lost more, gained it again, lost it again.  Sound familiar?
One of my problems way back when was that when I gained weight, I told myself that I could lose it […]
[ More ]

Good morning everyone! How are we this week?? How is your 21 days going??? It's that time again, you know, being Wednesday and all, and it's time to step on that scale and see how we did this week. So go ahead and do that and we'll all just sit and wait.
OK, all set with your […]
[ More ]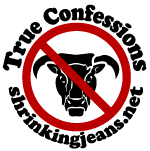 First confession: It's past midnight and I just remembered to write this. Second confession: I just ate a peanut butter and jam sandwich. Third Confession: I missed my long weekend run and I'm having total anxiety over missing it – not only because it puts me behind in training, but also. running is what keeps me sane.
Fourth Confession: I […]
[ More ]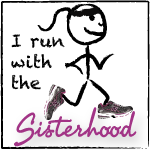 We are continuing our celebration of  Sisterhood Running Month with our "How To" series! We all have certain things we swear by when it comes to running(and trying to run, in my case). A lot of it is just trial and error, finding what works for YOU. Keep in mind, what works for one person, […]
[ More ]

As the weather warms up, I inevitably start getting a taste for smoothies. Also, my goals for the 21 Days Challenge are to eat fruits regularly and to have more yogurt during the day. Smoothies definitely fit that bill!  Here are a few recipes that I am dying to try… The Carb-o-nator Smoothie
Ingredients:
1 cup yogurt (any […]
[ More ]

**UPDATE** Winner has been randomly chosen from the comments below! Congrats, Lisa!
You may recall a few months ago when a few of us Shrinking Jeans writers traveled to Baltimore for the FitBloggin' conference. Not only did we get to meet each other (finally!), but we were in the presence of some awesome companies as […]
[ More ]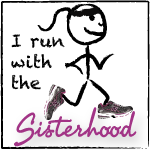 **UPDATE** As of the last tally, including the 'hood, this post, and the Facebook event, we are up to over 150 miles!!! That means over 150 people got out there and got active! So amazing! If we added up the total miles of everyone, I have a feeling we would be really close, if not […]
[ More ]

Here in Florida, we went from winter, almost straight to summer. Our spring, which usually lasts until the end of May, ended instead at the end of April. It's the first week of May and already I'm finding myself running in that oppressive summer heat, which means a humidity of 80-90% and a temperature of 80 degrees and higher. Egad! It's HOT!!
Instead […]
[ More ]

Most times when I look in the mirror, my eyes automatically gravitate to what I perceive as "wrong" with me.  Big hips.  Mommy muffin top.  Wide ass.  Tired eyes.  Gray hairs. I mean, if I was to list everything that I think is wrong, we might be here all day.
Why do we do that?  Why […]
[ More ]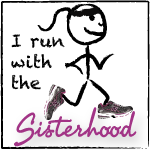 Today marks the start of RUN A MILE DAYs, hosted by the American Running Association! That's right! Between today and Saturday, May 8th, we are encouraging EVERYONE, young or old, male or female, marathon runner or couch potato, to get up and get those legs moving for ONE MILE! No excuses, each and every one […]
[ More ]

Good morning sisters and brothers!  It's Wednesday!  How are you all of you fine people?  Have you been Running with the Sisterhood?  How are you doing with our 21 day challenge?  Are you creating new habits?  Whatever it is, we want to hear it!
So, if you're new around these parts, here's the skinny…go hop on […]
[ More ]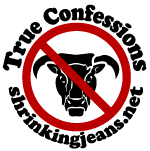 Oh look, it's Tuesday! You know what that means, right? We confess, we air our dirty laundry and we move on. We move on and don't let those poor judgments hold us back. Yes, if you had a lot of frappuccinos this week , you too can move on. It just might take a few […]
[ More ]

I'm just going to flat out state that I am hideously bad at food photography. This photograph does not do this dish justice at all.
Okay, now that we have the 'stating the obvious' out of the way, I'd like to introduce you to my very favorite pasta dish in the entire world. Yes, that's a […]
[ More ]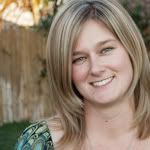 **UPDATE! Winner has been chosen! Congrats, Tirah!** Did you hear? May is Sisterhood Running Month! Go read all about it here.
One of the first things you need to do before you hit the ground running, is find a good pair of shoes. Yes, running shoes are an investment – you should plan on spending $75-$100 on […]
[ More ]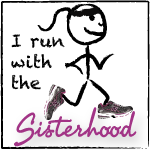 May is Sisterhood Running Month! Yeah, we just made that up, but it seemed like a really cool thing to do in light of the fact that Team Shrinking Jeans is closing in on the San Diego Rock N Roll 1/2 Marathon.
On June 6th, 15 of us will lace up our shoes and hit the […]
[ More ]
Featured
Choose You

I'm guilty of it and you probably are too. Most women are, in fact.
What am I talking about? Putting your own health on the back burner to attend to the needs (and, let's face it, WANTS) of others. There's laundry to wash, fold, and put away. Breakfasts, lunches and dinners to prepare. Sporting events, rehearsals, […]
New Recipe
Makeover Nacho Beef Bake

Isn't this a pretty picture?!  I took it : ). Simple, easy, and delicious.  What more could you want from a recipe?  I found it difficult to control myself at one serving- that is how yummy this one is.  Consider yourself forewarned! Makeover Nacho Beef Bake (online here)

Ingredients

1-1/2 pounds lean ground beef (90% lean)
1 can (15 ounces) […]
Most Popular