Mornings are not my favorite time of day.  Generally speaking, I don't really like to get out of bed. That feeling is magnified by the fact that my daughter doesn't really like to get ready for school in the morning. It makes for a pretty stressful beginning to the day.
Lately, I've been trying to find a […]
[ More ]

Here at the Sisterhood, we are all about changing and evaluating our actions and behaviors. This week, we want to switch it up a bit. We are in the process of rethinking some things around here and we want some feedback from the most important people, the elite… namely, YOU!
What are three things you really […]
[ More ]

It's Weigh-In Wednesday!  I bet you guys are as excited as I am to step on a scale this week NOT!.  Go ahead and do it already and get that out of the way.  We all want to cheer on your success or if need be, kick you in the boo-tay to get going in […]
[ More ]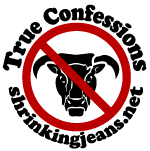 Happy Tuesday! And welcome to another episode of True Confessions. I am your hostess, Christie O. and I'm here to spill my beans. Get ready to air out yours.
I ate around the world this week. And by that I mean, I had Thai on Friday, Italian on Saturday, Mexican on Sunday and Chinese on Monday.
I […]
[ More ]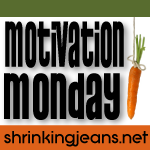 One day last week, I really wasn't feeling my work out at all.  I kind of wanted to just skip it and forget about it.  But I didn't.  I got my work out clothes on, filled up my water bottle, and popped a DVD in.
Usually on these days, once I get the work out started, […]
[ More ]

This recipe was originally published a long time ago…..sorry that I don't have anything new for y'all, but I have lots of amazing women at my house this weekend for a little retreat. More to come on that soon, as all of them are members of our beloved Sisterhood!!
This is one of my go-to Weight […]
[ More ]

Back in the day, I was a hard-core Weight Watchers follower.  I counted my points diligently and learned all about portion control and calories and making choices.  I lost 25 lbs after the birth of my first child and I credit Weight Watchers (and my dedication and discipline) for helping me reach that goal.
During that […]
[ More ]

Every once in a while, we at the Sisterhood receive information via email worth sharing with our readers. This is one of those whiles, and I'm happy to share some tips on staying safe and healthy at the gym! Enjoy
A misstep on a treadmill can land you in the emergency room. According to […]
[ More ]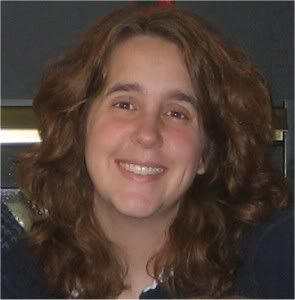 About 6 months ago, I decided that I was going to switch from standard groceries to organic.  I buy organic almost exclusively now and have no plans on turning back.
One side effect, though, is that we've had to replace some of our best loved processed foods with their closest organic counterpart.  Some have been hits.  […]
[ More ]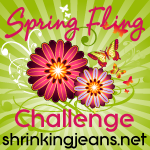 I can hardly believe it…today is the last day of our lovely Spring Fling Challenge! Personally, I struggled a lot during this challenge.  Lots of roller coastering (I just made that word up) for this girl. But I'm so glad I had my Team C peeps! Thanks ladies!
How did you do? Did you enjoy being teamed […]
[ More ]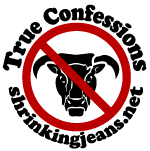 Is it really Tuesday again, already? How was your week? Were you focused and driven? Or did you have a few flubs along the way? Warning! Warning! You may want to cover your eyes right now. I'm feeling a major bitch session coming on. True Confessions of Melissa
1. I have been in a major funk lately. MAJOR. […]
[ More ]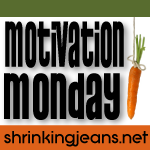 When you're dealing with an injury, or multiple injuries, it really messes with your mind. You're supposed to be resting up so your body can heal. Resting equals idle body. Idle body equals mind that has way too much time to think about the idle body and how much it's driving you insane to be […]
[ More ]

A very healthy and fun sidedish for my family and one of our favorites is one I found on the Food Network before I was married. It is still a staple today, I love it so much. It's the Confetti Couscous. Now, I've linked to the original recipe, but I'll give you my version of […]
[ More ]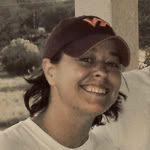 Everyone who loves chips and salsa, raise your hand!  Mmmmhmmm.  That's what I thought.  Okay, now how many of you fine folks avoid chips and salsa because of the calories in those yummy tortilla chips?
Well have no fear, I am here to rescue you.  I found out about this little taste of heaven by listening […]
[ More ]

How many of you exercise?  Workout?  Get the heart pumping?  Go ahead, raise your hand.
Do you ever get bored with exercising?  I know I do.  Even though I love to run, there are some days a lot of days where I just don't want to do it, or the idea of running gets pushed to […]
[ More ]
Featured
Choose You

I'm guilty of it and you probably are too. Most women are, in fact.
What am I talking about? Putting your own health on the back burner to attend to the needs (and, let's face it, WANTS) of others. There's laundry to wash, fold, and put away. Breakfasts, lunches and dinners to prepare. Sporting events, rehearsals, […]
New Recipe
Makeover Nacho Beef Bake

Isn't this a pretty picture?!  I took it : ). Simple, easy, and delicious.  What more could you want from a recipe?  I found it difficult to control myself at one serving- that is how yummy this one is.  Consider yourself forewarned! Makeover Nacho Beef Bake (online here)

Ingredients

1-1/2 pounds lean ground beef (90% lean)
1 can (15 ounces) […]
Most Popular