I made this to go with steaks for dinner one night a few weeks ago. SO YUMMY! Even the kids gobbled it up using Baked Tostitos scoops! It's all good as an appetizer, late night snack, on chicken, by itself…..well, you get the picture. In the famous words of DJ Lance from Yo Gabba Gabba: […]
[ More ]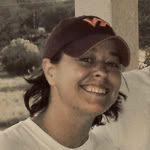 Please see in the comments below if you're a winner! (Winner selected by random.org) Picture it, Sicily 1942-oh sorry, way too many late night Golden Girls episodes lately.  Where was I?  Oh yes, picture it:
I go to the gym, pick a machine, turn on my ipod, choose my playlist, put my ear buds in, hit play, […]
[ More ]

This past week has been a huge struggle for me, workout wise. I'm hurting, and it's kind of freaking me out. I listened to some of my fellow Sisters last week in one of our Team in Training conference calls, who were having a hell of a week LAST week. The OHMYLORDIMUSTBEOUTOFMY MIND week.
Pretty sure this […]
[ More ]

I am nothing without goals. I am constantly setting new goals for myself and am always dreaming of bigger things. I feel my best when I have something I am striving for, something I am set on achieving. Seriously? What's life if you just stick to the same old routine? Pretty boring, if you ask […]
[ More ]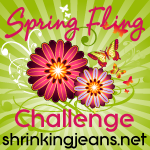 Calling all Teams of Shrinkers!!!! It's time!! Weigh-in Day is upon us! How did you all do this week? Did you keep up the momentum? Are you loving this group thing or what??!!
Well wait no longer, go on, hop on those scales, weigh-in, post about it, link up here in the comments below. Now make sure that you […]
[ More ]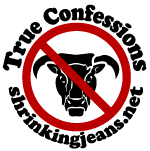 So, I'm going to switch things up a little bit this week.  Instead of confessing things I've done bad, I'm going to confess things I've done good. Is that bad English?  Things I've done well?  Things I've done good? Things I've done right?  Yeah, that sounds better.  I'm going to confess things I've done right.
No bull […]
[ More ]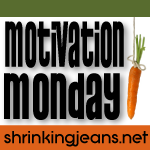 This weekend, I went for my long run for Team in Training.  Most runs, I let my mind go blank, forgetting about stresses and troubles and to-do lists at home.  I let my mind go free from all of it, letting my iPod pound out good music in my ears. And this weekend's run was the same.
Miles […]
[ More ]

So it is fish fry season and this recipe comes just in time for lent. Not only is it quick and easy, it is heart healthy too!
What you need:
2 pounds  fish fillets 1 Tbsp   fresh lemon juice 1/4 cup    fat-free milk or low fat buttermilk 2   splashes of hot pepper sauce 1 tsp    fresh garlic, minced
1/4 tsp […]
[ More ]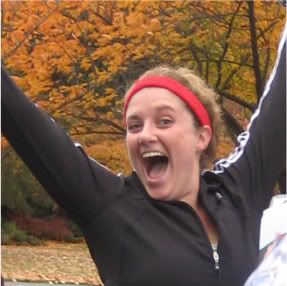 *UPDATED! Check the comments for winners!* A few weeks ago, Weight Watchers got in touch with the Sisterhood, wanting us to give their new and improved snack cakes a try. Um, okay. Twist my arm. Snack cakes? Yeah, I'm got a bit of a sweet tooth. Guilty.
Weight Watchers has recently reworked their creme filled snack cakes – […]
[ More ]

Fitness Friday is upon us, and this week I'm going to give you my top fitness picks, and in turn I want you to share yours! There are so many Sisters (and hopefully some brothers lurking out there), with different experiences we can all learn from. So check mine out and then share your top […]
[ More ]
Good morning! Have you had your breakfast this morning??
If you've heard it once, you've heard it a million times. EAT YOUR BREAKFAST!  No, it's not me yelling at you, it's them. You know the ones. The ones we refer to when saying "They say you should eat your breakfast!"  Whoever "they" are. The really smart people who do all those studies who […]
[ More ]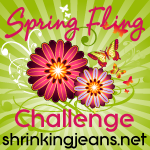 The first week of the Spring Fling Challenge has flown by! It's time to see if all our hard work is paying off. Are you enjoying getting to know your teams? The 'hood has been bustling with activity this week! Wow! We are up to FIFTEEN teams so far! I love seeing all the creative […]
[ More ]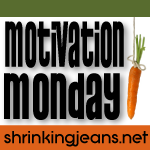 My own motivation has been a little lax lately.  There's no real reason…it just happens every once in a while.  You're coasting along and every thing is hunky dory.  Suddenly, you realize that you are sitting like a bump on a log, you haven't exercised in a week and yes you did eat a whole […]
[ More ]

I love Mexican food and I love enchiladas.  However, I don't eat enchiladas very often because OMG, that fat and the cheese and the FAT. Until now.
For a brief while, I had a free membership to Cook's Illustrated.  During that time, I printed out as many recipes as I had time to.  This is one of […]
[ More ]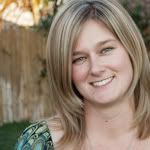 ***************WINNERS HAVE (FINALLY) BEEN CHOSEN! So sorry for the delay!!***************
BOCA Meatless Products recently contacted the Sisterhood about hosting a House Party. Lisa and I held the party at her house last weekend, and it was so much fun! BOCA sent us a party box complete with coupons for free products, recipe booklets, an apron, oven mitt, […]
[ More ]
Featured
Choose You

I'm guilty of it and you probably are too. Most women are, in fact.
What am I talking about? Putting your own health on the back burner to attend to the needs (and, let's face it, WANTS) of others. There's laundry to wash, fold, and put away. Breakfasts, lunches and dinners to prepare. Sporting events, rehearsals, […]
New Recipe
Makeover Nacho Beef Bake

Isn't this a pretty picture?!  I took it : ). Simple, easy, and delicious.  What more could you want from a recipe?  I found it difficult to control myself at one serving- that is how yummy this one is.  Consider yourself forewarned! Makeover Nacho Beef Bake (online here)

Ingredients

1-1/2 pounds lean ground beef (90% lean)
1 can (15 ounces) […]
Most Popular