We are getting ready to embark on another odyssey of the 30 Day Shred here at the Sisterhood. I do love me some Shred, but I will be sitting this one out, since it's not really compatible with my herniated disc problems! I thought it would be fun to write about some of my other […]
[ More ]

Just when you think you've got this whole healthy living thing figured out – something jumps out in front of you and trips you up. Your vices. Pitfalls. Weaknesses. We all have them. The trick is figuring out how to own them and show them who's boss.
My pitfalls? Oh, there are MANY. Believe me. But it's […]
[ More ]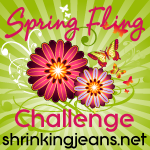 Welcome to the Sisterhood Spring Fling Challenge! For the next 8 weeks, this challenge is going to be all about unearthing our inner winners. Not only do we want to see you Shrink, but we want to see you Fling yourself into fitness! Through Teams, Monday Projects, and Fitness Challenges, there will be plenty of […]
[ More ]

****WINNERS HAVE BEEN PICKED! Check the comments section below to see if you're one of the lucky ones! If you are, please email your mailing info to me ASAP so we can get your copies shipped today. If they ship today, you will have them by Monday (barring any issues with UPS/FedEx) so you can […]
[ More ]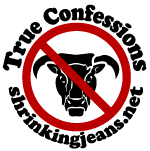 Yippee!  It's Tuesday and I get to share with all of you, my friends, my internet peeps, my "confessions" for the week.  For all it's worth………………..
The Good
I exercised HARD last week- Monday (weights), Tuesday (running), Wednesday (elliptical), and Thursday (mini-triathlon).
Say what?!  A mini-triathlon?  As in, swim 500m, bike 12 miles, AND run 3.1 miles?  Yes, yes, […]
[ More ]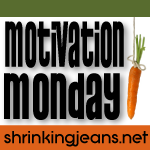 When my husband was out of town last weekend, I missed a ride with my triathlon group because I didn't have anyone to watch the kids. (I used the bike trainer in my living room instead.)
And that was just fine with me, it was freakin cold outside and after everyone got done with the ride, […]
[ More ]

I have just recently started eating shrimp.  I've never been a fan of shellfish, fish, crustaceans, or any other word for things that inhabit water.  But, I'm learning, because it really is a low-fat healthy way to get some good protein in you.
I found this recipe in the January 2009 issue of Fitness Magazine. The […]
[ More ]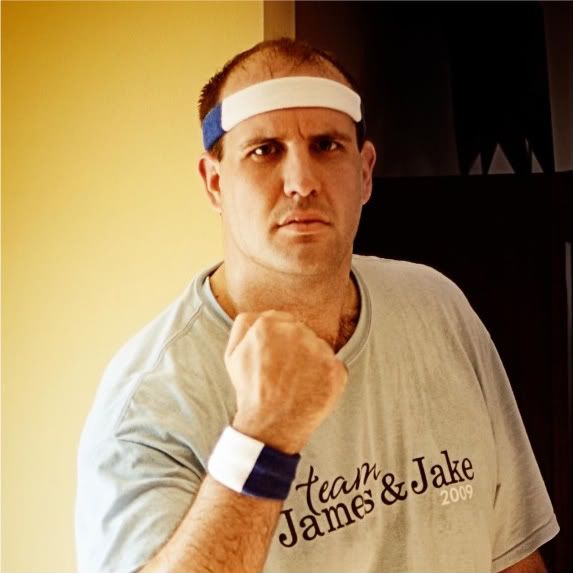 The Gruve is a weight loss management system that helps you lose weight by helping you making small, sustainable changes in your daily activities. It does this by creating daily activity "Green Goals". These goals are not your normal exercise based goals, rather they are NON-exercise based goals. You meet these goals […]
[ More ]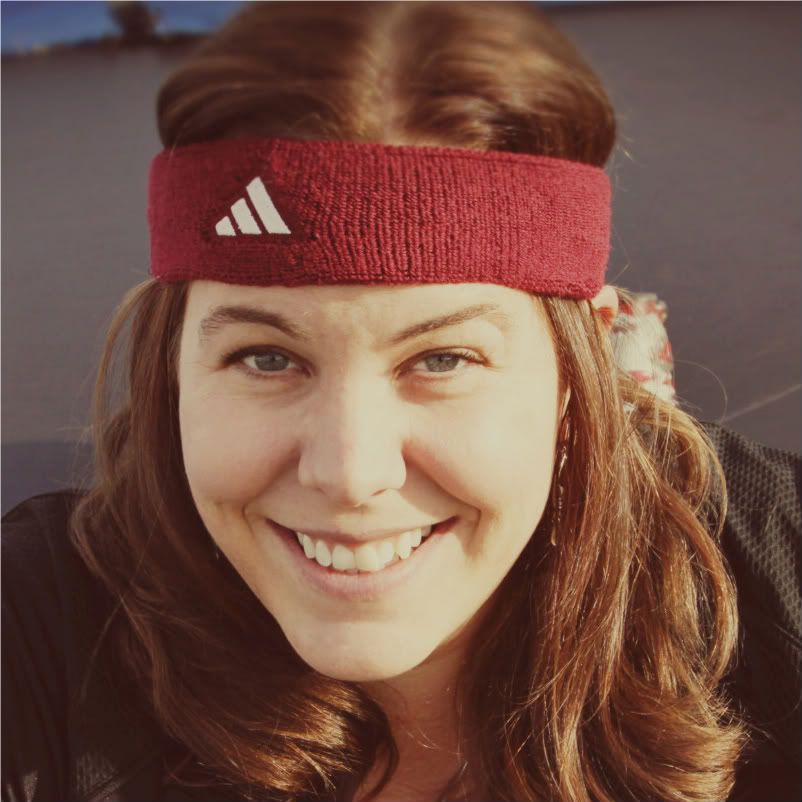 Winners announced in the comments below! Congrats!
In the market today, you can find so many different types of flavored sports drinks, but chances are, they're loaded down with sugar and calories. Who wants that?
Owater provides water infused with electrolytes, but free of the added sugar, calories, and artificial sweeteners. Owater comes in many varieties:  unflavored, […]
[ More ]

When I was a little girl, I was not a runner. I preferred riding my purple bike with a big white banana seat and handle bar streamers to just about anything. No matter how many times I fell off that bike, I got right back on and kept pedaling. I loved to feel the wind in […]
[ More ]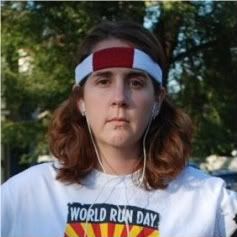 I have tried a couple different times trying to do the 100 Push Up Challenge, but I always run into a problem around week four. My lower back is KILLING me.  It's actually my back (and not my arms) that hinder my progress in that endeavor.
I was reminded of the same pain while I was doing […]
[ More ]

What is that you say?  The answer is no, we aren't skipping a weigh-in just because we are in between challenges! Go ahead, head over to your scale, step on it, peek at your weight, and then come back here and tell us all about it.  Yes, really. Today really is a weigh-in day.
How did you do?  Fantabulous or craptastic?! I was […]
[ More ]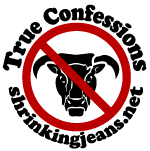 Good morning all!  It's Tuesday and ya'll know what that means.  Time to confess!  Did you eat tons of Valentine's Day candy?!  Let us know! Here are mine! 1.  It's been a long time since I've confessed, so that's a confession in itself, no?
2.  Being the single gal that I am, I spent Valentine's Day right here […]
[ More ]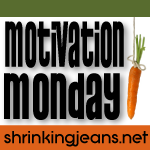 Most Sundays, my parents make the 1 1/2 hour drive south to our house to visit, maybe help us out with a house project, and have dinner. I love seeing them, even though I'm pretty sure the main draw for them is the grandkid. (Okay, not pretty sure, I'm positive. My mom flat out TELLS […]
[ More ]

We're continuing the ooey gooey chocolatey goodness this weekend with a sweet, delicious recipe perfect for Valentine's Day! I found this recipe on Weight Watchers, and guess what my family is getting for their Valentine's treat? Yup.
Mini Chocolate Cheesecakes with Chocolate Crusts. A mere 3 points in Weight Watchers. Or 150 calories/5 grams of fat, your […]
[ More ]
Featured
Choose You

I'm guilty of it and you probably are too. Most women are, in fact.
What am I talking about? Putting your own health on the back burner to attend to the needs (and, let's face it, WANTS) of others. There's laundry to wash, fold, and put away. Breakfasts, lunches and dinners to prepare. Sporting events, rehearsals, […]
New Recipe
Makeover Nacho Beef Bake

Isn't this a pretty picture?!  I took it : ). Simple, easy, and delicious.  What more could you want from a recipe?  I found it difficult to control myself at one serving- that is how yummy this one is.  Consider yourself forewarned! Makeover Nacho Beef Bake (online here)

Ingredients

1-1/2 pounds lean ground beef (90% lean)
1 can (15 ounces) […]
Most Popular