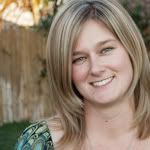 Did you know that in addition to February being Heart Health Month, it's also National Chocolate Month? When Hershey's contacted us about doing a review for their Hershey®'s Dark products, I actually paused before I shouted YES, and then I decided to take one for the team. You're welcome.
Are you familiar with Bob Greene and his Best Life […]
[ More ]

I don't know about you, but every time the Olympics roll around, I get this huge swell of emotion and inspiration – watching all the absolutely amazing, determined athletes push themselves to the limit to acheive a dream. Seeing what the human body is capable 0f – witnessing the tears, sometimes of joy, sometimes of […]
[ More ]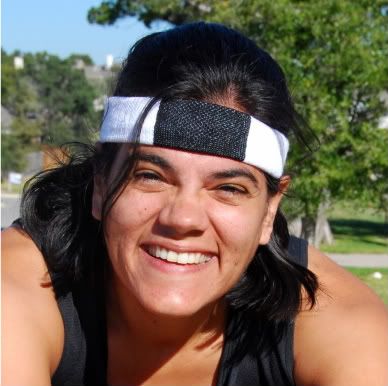 I am so excited to write this Food Edition of Thursday Threes!
I love food- what "free" time I have is spent scouring websites, cookbooks, cooking magazines, looking for those recipes that sound interesting to me.  I love to cook and I love to eat.  These two simple phrases makes it imperative for me to find […]
[ More ]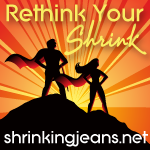 Oh dear shrinkers, rethinkers, and rethinking your shrinkers! I cannot fathom the fact that this is the last weigh-in of the Rethink Your Shrink Challenge! Don't pay attention to the sister behind the computer who's getting all teary-eyed!
(Um, edited to note: Boy, we can't get anything past you guys, huh!? No, you're not crazy. Apparently we […]
[ More ]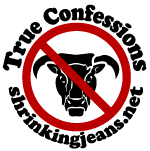 This is the time of the week where we confess our missteps and good intentions gone awry. Did you survive Superbowl Sunday (*sniff*) without going overboard or did you give into the salty, creamy goodnesses that often accompany the event? Go now, GO! Confess. True Confessions of Melissa
1. We spent the weekend on location with my […]
[ More ]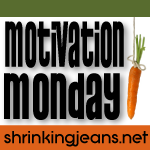 By show of hands (and I want them raised high because I can see you.  Yes I can.), how many of you are afraid to fail?  How many of you that are afraid to fail, then avoid things BECAUSE you are afraid you'll fail?  Or give yourself a hard time for failing?
It really hurts my […]
[ More ]

I'm no cook. I try, but really I'm more of a Preparer. Or a Combiner. Yeah. Combiner. That's what I am. I like to find recipes with the fewest number of ingredients so that I have less of a chance to mess it up.
Which is why this is one of my favorite […]
[ More ]
**UPDATED! WINNER of the GU giveaway is: LadyG8r!!  Congrats!! Please send me your snail mail address at [email protected]!**  
I love GU. Pronounced "goo."
GU is an energy gel. What is this energy gel I speak of? And who should be eating these? And why? Do we really need these in our lives?
Yes. But not all the time. And […]
[ More ]

The winner of Galloway's Book on Running is Audrey and the winner of Marathon: You Can Do It is  "Gmstep".  Ladies, please email [email protected] with your home addresses so that I may get those books in the mail to you.  Congrats! Are you a beginner runner?  Expert runner?  Never ran before but thinking about it?
I started […]
[ More ]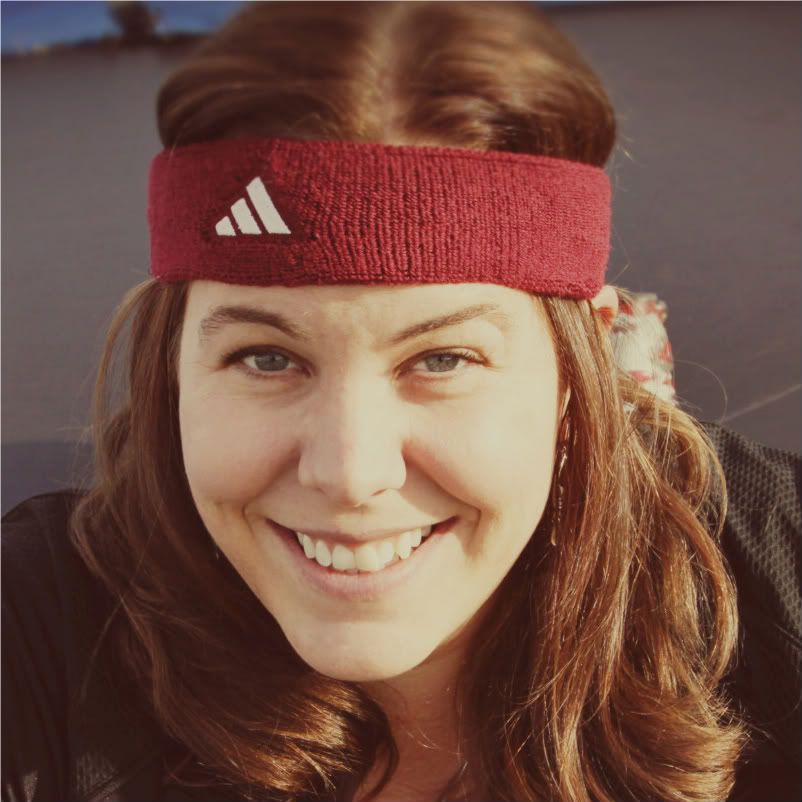 This post is inspired by the oodles of time I have been spending at the gym this week, but it may or may not be based on my actual experiences. No feelings were hurt in this process. Things I would rather you not do at the gym:
1.  Could you please refrain from heading to the gym […]
[ More ]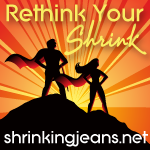 Good morning Sisters and Brothers! How are you this fine Wednesday morning? Can you believe we're on Week 5 of Rethinking our Shrink? Wow. Time really does fly when you're having fun!!
So tell me, did you get your homework done last week? Did you read some of the letters our future selves wrote to us? […]
[ More ]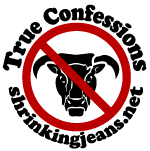 Hello, my peeps. It's Tuesday. That day. The day we divulge our deepest, darkest food and exercise (or whatever) secrets. On the internet. Nothing like throwing our confessions out there to the universe to purge our consciences…
So, I have to admit that this week I've been quite irritable and faced a lot of, for lack of a […]
[ More ]
ANNOUNCEMENT!!!!! I am so excited!
Remember that "little" group called Team Shrinking Jeans?  You know, our 15 members strong coalition of women who have committed to running a half marathon in San Diego in June while also raising money for the Leukemia & Lymphoma Society?  The team that LLS has announced as their largest Virtual Team in […]
[ More ]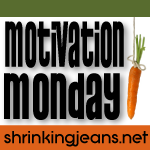 **The winner has been chosen! See down below in the comments to see if it's you!**
Are you aware that heart disease is the number one killer of women in America? Cardiovascular disease includes diseases of the heart and blood vessels. Most heart and blood vessel problems slowly build up over a long period of time […]
[ More ]

Last weekend, while hanging out with Melissa in Denver, she looked at me and said that while we were at her hubby's aunt's house for football, there would be a yogurt dip there for dipping chips and veggies into.  This was something they all loved and she wasn't sure that I would love it too, […]
[ More ]
Featured
Choose You

I'm guilty of it and you probably are too. Most women are, in fact.
What am I talking about? Putting your own health on the back burner to attend to the needs (and, let's face it, WANTS) of others. There's laundry to wash, fold, and put away. Breakfasts, lunches and dinners to prepare. Sporting events, rehearsals, […]
New Recipe
Makeover Nacho Beef Bake

Isn't this a pretty picture?!  I took it : ). Simple, easy, and delicious.  What more could you want from a recipe?  I found it difficult to control myself at one serving- that is how yummy this one is.  Consider yourself forewarned! Makeover Nacho Beef Bake (online here)

Ingredients

1-1/2 pounds lean ground beef (90% lean)
1 can (15 ounces) […]
Most Popular