We're in the home stretch, folks! We've only got one more week in the Shrink For Good challenge.  Are you close to your goals? Go hop on the scale and let us know how you did!  Then show us your cans!  (I feel so naughty saying that…giggle!)
Our latest exercise challenge started on Monday!  We are training for […]
[ More ]

Can I get a woot woot for football season??
OK, so some of you may not be as super-excited about the beginning of football season because that means for the next few months you're a "football widow," but most of us here at the Sisterhood are of the football-watching variety. Yes, my husband's sooo lucky that I […]
[ More ]

I am NOT a runner. I don't have the right shoes.  I have too much weight hanging around to be pounding my joints.  Running makes me huff and puff.  Let's not forget HOW MUCH IT HURTS ME TO RUN. So yeah, I am NOT a runner.
This is so funny to me now because back in the day, […]
[ More ]

Another week down in the Shrink For Good Challenge! Are you keeping up with the goals you've set for yourself?  Are you seeing the results you hoped for? If you are doing the EA Sports Active Challenge, are you keeping up with your workouts?  Is the scale headed in the right direction?
Go jump on the scale, […]
[ More ]

How was your labor day weekend ?  I hope it was full of good (healthy) food and fun with family !
So get on the scale and weigh-in,  then blog your results and experiences with the Shrink for Good and EA Sports Challenges.  Then come back and  link to your post in the comments section.  If […]
[ More ]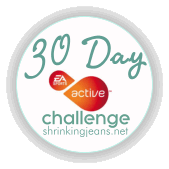 I'll keep this short and sweet…… Are you guys still keeping up with the EA 30 Day Challenge?  How's it going for you?  Are you enjoying all the leg exercises from today?  Doesn't that burn feel gooooooood?  Maybe not.
I have an observation or two:
I am working out on the intensity level.  The first half of […]
[ More ]
The winner of the autographed magazine + a year's subscription to WW magazine is:  Annette!! Congratulations, Annette! Please email me with your contact info and your prizes will be on their way!
I know, I know, I have been keeping all of you in suspense for like a MONTH now! FINALLY, I can spill the […]
[ More ]

Hello brothers and sisters! Is it really weigh-in day already? Seems like we just did this a few days ago! WAIT! We did! It has only been 3 days since our Shrink For Good launch! I know we probably won't see any big losses in that short amount of time, but I expect a lot […]
[ More ]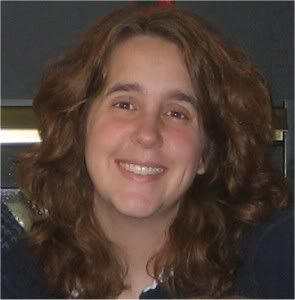 Today is the first day of our EA Sports Active 30 Day Challenge for the Wii!  Are you ready?
I popped in the disc this morning after I took my son to school.  I set my daughter, Emma (A.K.A. My Shadow), up with her own little set of resistance cables and told her she could stand […]
[ More ]

Our new challenge starts TODAY! I cannot even TELL you how excited I am for this challenge. Not only will we be improving our own health, we are going to giving back to our communities while we do it! It's a win-win, right?
Lose For Good launches today and will run through October 17, 2009. Last […]
[ More ]

Brace yourselves, Sisters (and Brothers), because this is going to be packed with all kinds of excitement and information. For.real.
How are you doing on the 21 Days Challenge? It's been 14 days and hopefully those new habits are slowly forming! How are you feeling? Is it getting easier, or has it been hard? Have you […]
[ More ]
By soon, we mean tomorrow! YES! Tomorrow! This challenge will be fast and furious, at only 3 weeks long, but exciting and completely worth it. Why? Because you'll be focused on SHRINKING!
Check back tomorrow for all the details on the newest challenge!
[ More ]
The Shrinking Days of Summer challenge is over and done. The last seven weeks have flown by. Did you see the results you were hoping for? Did you go above and beyond or fall a little short?
I am so proud of each and every one of you who stuck this challenge out! Give yourself a […]
[ More ]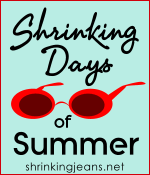 This is it, Sisters and Brothers! After 7 long weeks, we've finally come to the end of this challenge! WOOHOOOOOO for all of you that stuck it out. First off, I'd like to thank all the sponsors for this week's Weigh-in Giveaway: Tia Margie Plain White Press
And a big thank you to all of the sponsors we've had throughout […]
[ More ]
Hello to all  you lovely ladies and handsome gentlemen! We at the Sisterhood are SO pleased to bring  you an exciting new challenge – The Shrinking Days of Summer! We're always looking for ways to make things better, improved, and more exciting. This challenge is laced with fun and excitement! Do you think we're EXCITED?!!!
This […]
[ More ]