Week One of our Shrink-A-Versary Extravaganza challenge is dead and gone. How did you do? For those of you that celebrate Halloween, did you keep control of yourself around all that candy? I know I didn't. Halloween is evil. Especially with four kids and ALL THAT CANDY.
How are our EA Sports 5K challengers doing? Are […]
[ More ]

Update!!! We have a winner! Misty1975, can you please pass some of your awesome luck onto me? Pretty please! Congratulations, you are the winner of a new bra from Moving Comfort! Can you please email me with your size and mailing address – [email protected] .
Are you enjoying our Shrink-a-Versary giveaways? We have another awesome […]
[ More ]
*****Misty1975 is the winner of the Tide/Bounce gift basket from Proctor & Gamble! Congrats Misty!!!*****
Today's giveaway is brought to you by the awesome ladies at Procter & Gamble! Lisa, April, and I were lucky enough to meet Lauren and Sarah at Blogher Chicago back in July, and we had an amazing time hanging out with […]
[ More ]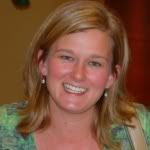 So how goes the EA Sports Active 5K training? Are you training? You are training, right? Because the run is in 10 days. Of course you're training, and you're totally ready to go!!
Are you sitting there staring at your screen in disbelief, having not a clue as to what I'm speaking of? Well, go read […]
[ More ]
Now isn't that a mouthful!!?
November marks the one-year anniversary of The Sisterhood of the Shrinking Jeans. ONE YEAR! In the past year, we've had 6 weight loss challenges, several fitness challenges, and mini-challenges galore. We have members who've been with us from day 1, and we've been joined by so many wonderful people along the […]
[ More ]

We all know that we've been doing the Wii, or Shredding, or finishing triathlons, or 5ks, or whatever you've been doing fitness wise. So, with all this fitnessing and challenging and exercising, I want you to answer this question: How fit are you?
Being fit is such an abstract term.  How do you measure it?  Push ups? Running? […]
[ More ]

Hello sisters and brothers!! Today is weigh-in day here at the Sisterhood, and we want to know how you did this past (non-challenge) week! Did you keep up your momentum and shrink some more? We hope so. Hop on those scales and let us know how you did, okay!
And now for the important stuff! SHOW […]
[ More ]

Today is the day!! The final weigh-in for the Shrink for Good Challenge, and boy are we excited to find out how everyone did! This challenge has been about so much more than just losing weight. It's been about coming together as a community and doing something good for someone besides ourselves. Doing something good […]
[ More ]
Despite my 40 point dessert, I managed to drop another pound this week! That brings me to 3 pounds for the challenge (1.6 pounds down from where I started…stupid Week 1 gain!)
2 pounds to go!!
[ More ]

Hello fellow Shrinkers! Can you believe we're four weeks into the Shrink for Good Challenge? And on the final week of the EA Sports Active 30 Day Challenge? Man, time sure flies when you're having fun…or not (I'm having fun, I promise.  I just LOVE kick backs).
So, you know the drill. Hop on your trusty scale. […]
[ More ]

Another week down in the Shrink For Good Challenge! Are you keeping up with the goals you've set for yourself?  Are you seeing the results you hoped for? If you are doing the EA Sports Active Challenge, are you keeping up with your workouts?  Is the scale headed in the right direction?
Go jump on the scale, […]
[ More ]

Every single one of us has more than we should on our plate. Most of us are parents. Some of stay home, and some of us work outside the home. Each of these factors creates a specific set of challenges when it comes to mapping out our daily schedules. Here's my story:
I have 2 children and […]
[ More ]

Good morning Sisters and Brothers!  It's Weigh-In Wednesday!  Lots to talk about this week, so settle in!
First, today is the end of our 21 Day Challenge.  We challenged you to challenge yourselves to create healthy new habits for 21 days.  How did you do?  Did you create healthy new habits?  Will they stick?  Did you […]
[ More ]
Our next exercise challenge start date is quickly approaching and I need to know, are you "in" or are you "out"?
Here are the details….
EA Sports Active 30 Day Challenge Start Date: Monday, August 31st Runs: 30 DAYS!
Equipment Needed: Wii and the EA Sports Active "game" (or click on the link down there on the middle right, in the […]
[ More ]

Holy cow, is it THAT day already?  Weigh-in day?  You better believe it!! First, how's the 21 Day Challenge going?  You are participating in it, aren't you?  (You better be!) How is it going?  Are those new and healthy habits forming?  I'll be they are!
Okay, sisters and brothers, it's time.  Love them or hate them, the […]
[ More ]