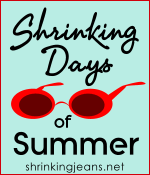 Did you read our Lands End swimsuit reviews yesterday? No? Go ahead, I'll wait.
Okay, are you back? So, as you probably read, we're reviewing two suits per day, for four days. Then we're giving away eight suits on Friday. Can you stand it? Hang on till the end of this post for details on how […]
[ More ]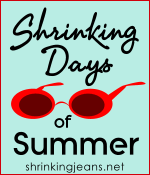 I'm here to talk to you today about two very dirty little words. Words that strike fear into the most confident woman. Words that cause cursing to spew from the most innocent of mouths. SWIMSUIT SEASON. (Shudder)
Here at the Sisterhood, well, we're right there with the swimsuit dread. But, you know what? We all need them. Why? […]
[ More ]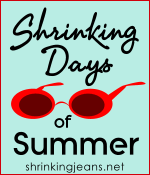 Why, hello there. Seems like with all the hustle-and-bustle of our crazy San Diego 1/2 marathon weekend, we sort of forgot one minor detail this week… WEIGH-IN! It most certainly does NOT have to do with the fact that we drank lots of alcohol and consumed mass quantities of the-best-blue-cheese-nachos-EVER. Nope. That's not why.
So, how did […]
[ More ]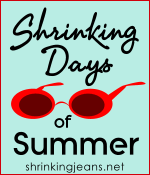 How did you do on the first mini-challenge? Did you get at least 64 ounces of cool, clear water in everyday for 7 days? If you did, you consumed at least 3.5 gallons of water, and your body is thanking you right now. Congratulations!!
This week's mini-challenge is in honor of the 13.1 miles Team Shrinking […]
[ More ]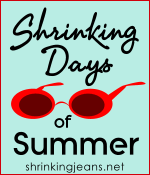 Hey all!  How are you doing today?? I hope you all had an amazing Memorial Day weekend that involved friends, family, and fun! But you know what? WEEKEND'S OVER! Back to reality, LOL!
How did you all do last week? Are you hating us because we started the challenge on a holiday weekend? Are you loving us […]
[ More ]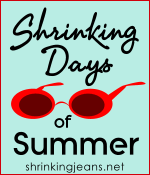 Can I just tell you how amazing our Sisters are? All of us are so crazy-busy getting ready for our race that is NEXT SUNDAY (OMG), and when we get crazy-busy things tend to slip through the cracks. We've all been there, right? RIGHT? Okay, good!
Yesterday (Sunday) was supposed to be the first day of […]
[ More ]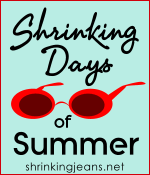 Ahhhhh yes.  Summertime is upon us.  Which can only mean one thing.  Swimsuit time Will I ever wear a bikini again? Probably not since the last time I wore one was over 15 years, before 3 pregnancies, and a *few* pounds less.  I'm still searching for that miracle bathing suit that lifts the "girls", minimizes […]
[ More ]