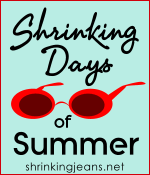 Why, hello there. Seems like with all the hustle-and-bustle of our crazy San Diego 1/2 marathon weekend, we sort of forgot one minor detail this week… WEIGH-IN! It most certainly does NOT have to do with the fact that we drank lots of alcohol and consumed mass quantities of the-best-blue-cheese-nachos-EVER. Nope. That's not why.
So, how did […]
[ More ]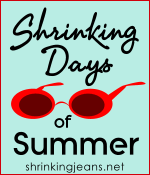 Hey all!  How are you doing today?? I hope you all had an amazing Memorial Day weekend that involved friends, family, and fun! But you know what? WEEKEND'S OVER! Back to reality, LOL!
How did you all do last week? Are you hating us because we started the challenge on a holiday weekend? Are you loving us […]
[ More ]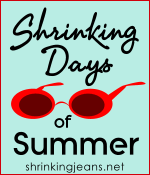 Ahhhhh yes.  Summertime is upon us.  Which can only mean one thing.  Swimsuit time Will I ever wear a bikini again? Probably not since the last time I wore one was over 15 years, before 3 pregnancies, and a *few* pounds less.  I'm still searching for that miracle bathing suit that lifts the "girls", minimizes […]
[ More ]

Twenty-one days, come and gone. Is it just me or did that just whoosh by?
They say it takes twenty one days to make or break habits. How did you do? Did you kick that nighttime snacking? Are you drinking water like it's going out of style? Maybe you made a commitment to just LOVE yourself […]
[ More ]

Good morning everyone! How are we this week?? How is your 21 days going??? It's that time again, you know, being Wednesday and all, and it's time to step on that scale and see how we did this week. So go ahead and do that and we'll all just sit and wait.
OK, all set with your […]
[ More ]

Good morning sisters and brothers!  It's Wednesday!  How are you all of you fine people?  Have you been Running with the Sisterhood?  How are you doing with our 21 day challenge?  Are you creating new habits?  Whatever it is, we want to hear it!
So, if you're new around these parts, here's the skinny…go hop on […]
[ More ]

It's Weigh-In Wednesday!  I bet you guys are as excited as I am to step on a scale this week NOT!.  Go ahead and do it already and get that out of the way.  We all want to cheer on your success or if need be, kick you in the boo-tay to get going in […]
[ More ]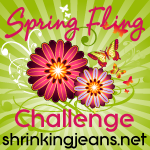 I can hardly believe it…today is the last day of our lovely Spring Fling Challenge! Personally, I struggled a lot during this challenge.  Lots of roller coastering (I just made that word up) for this girl. But I'm so glad I had my Team C peeps! Thanks ladies!
How did you do? Did you enjoy being teamed […]
[ More ]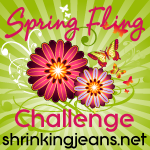 Oh my goodness gracious… First off, on behalf of The Sisterhood, let me say WE'RE SORRY!!  If you checked in yesterday you would've noticed our site was down.  Christy the Wondergirl worked feverishly to get things going again and everything is back to it's normal wonderful glory!
Because of that, some of you may have missed out […]
[ More ]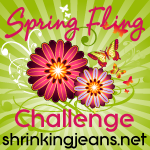 Hello to all our Sisters (and Brothers – we know you're out there)! How was your week? Are you still going hot and heavy with the losses, or do you feel like your floundering a little bit? Me? I'm on a little bit of a detour right now myself. I kinda fessed up to how […]
[ More ]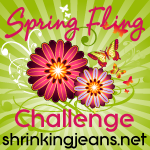 The Spring Fling Challenge is going hot and heavy.  We still have a few more weeks left to go, though.  How are you doing?  Are you full steam ahead or have you lost your steam?  Go ahead, you can  be honest with us.  Chances are, you are not alone in whatever your answer may be.
But […]
[ More ]

Can you believe it's Tuesday already? And that weigh in is tomorrow morning (gulp)? If you're like me and had a few (or several) food indiscretions this week, I've got just the thing for you… A LAST CHANCE TWORKOUT!
What's a Tworkout, you ask? Well, it's a workout directed over Twitter. Here are the deets:
Follow us on Twitter […]
[ More ]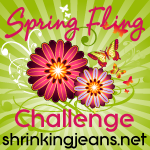 We are halfway done with our Spring Fling Team Challenge! Can you believe it? I love seeing all these percentages add up! Unbelievable! Team G4 has been a force to be reckoned with since the very beginning, will they hang on to their lead this week or will another team rise to the top?
Are you […]
[ More ]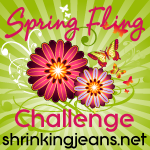 It's Wednesday! The infamous day of the week where we all grudgingly drag our butts to the scale! For once, I am not dreading the scale and hope you are feeling the same way! We are halfway done with the Spring Fling challenge! HALFWAY! Time has been flying by!
Our big team Bash is coming to […]
[ More ]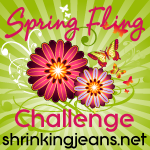 The first week of the Spring Fling Challenge has flown by! It's time to see if all our hard work is paying off. Are you enjoying getting to know your teams? The 'hood has been bustling with activity this week! Wow! We are up to FIFTEEN teams so far! I love seeing all the creative […]
[ More ]