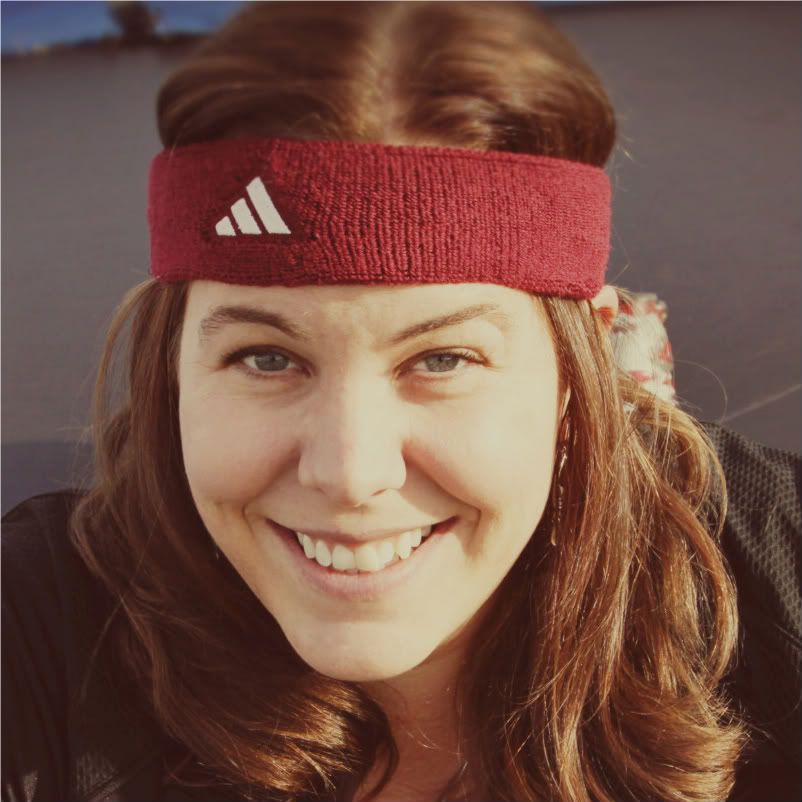 This post is inspired by the oodles of time I have been spending at the gym this week, but it may or may not be based on my actual experiences. No feelings were hurt in this process. Things I would rather you not do at the gym:
1.  Could you please refrain from heading to the gym […]
[ More ]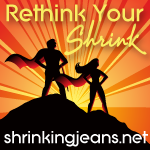 Good morning Sisters and Brothers! How are you this fine Wednesday morning? Can you believe we're on Week 5 of Rethinking our Shrink? Wow. Time really does fly when you're having fun!!
So tell me, did you get your homework done last week? Did you read some of the letters our future selves wrote to us? […]
[ More ]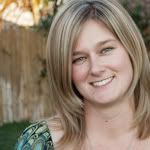 **Technical issues with the download, so see below for the Tworkout!*** It Tuesday, and that can only mean one thing: Last Chance Tworkouts!
So here's the skinny:
Follow the Sisterhood on Twitter! Join us while we watch the Biggest Loser. We'll Tweet a workout (Tworkout) for you to complete during the commercial breaks.
Tworkout starts at 8 p.m. Central time, and […]
[ More ]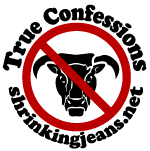 Hello, my peeps. It's Tuesday. That day. The day we divulge our deepest, darkest food and exercise (or whatever) secrets. On the internet. Nothing like throwing our confessions out there to the universe to purge our consciences…
So, I have to admit that this week I've been quite irritable and faced a lot of, for lack of a […]
[ More ]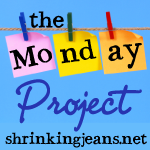 Good afternoon, sisters!! Well, we're getting pretty far down the line in this challenge, I can't believe we have just three weigh-ins left! And can you believe that it's already February? How did that happen?
We have been in this challenge since December (almost five weeks!!) and by now you've had a chance to either get in […]
[ More ]
ANNOUNCEMENT!!!!! I am so excited!
Remember that "little" group called Team Shrinking Jeans?  You know, our 15 members strong coalition of women who have committed to running a half marathon in San Diego in June while also raising money for the Leukemia & Lymphoma Society?  The team that LLS has announced as their largest Virtual Team in […]
[ More ]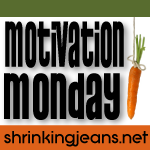 **The winner has been chosen! See down below in the comments to see if it's you!**
Are you aware that heart disease is the number one killer of women in America? Cardiovascular disease includes diseases of the heart and blood vessels. Most heart and blood vessel problems slowly build up over a long period of time […]
[ More ]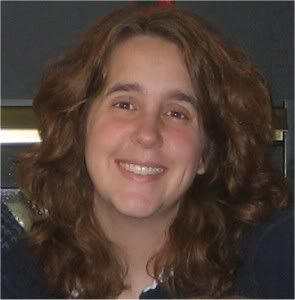 Updated: Congratulations to Deanna6!  I didn't see an e-mail for you so I went ahead and tracked you down on Twitter. Tweet, Tweet! I love breakfast foods. Like, a lot. I think if given the opportunity, I would eat breakfast foods every single meal of the day. What can I say? I'm a Carbs Girl!
That's why I […]
[ More ]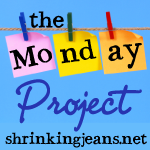 Good morning, everyone!! Happy Friday!! How did you do on this week's project? The task this week was to sit your butt in 2011, picture what 2010 was like, and write a letter to yourself about it. What hurdles you have overcome and goals you have met.
I really loved doing this one because I told myself that […]
[ More ]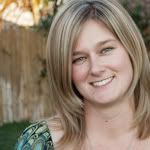 Yesterday was weigh in day, and we couldn't help but notice that some of you are really struggling. Struggling with gains, with maintaining, with small losses. Well, this Thursday Three is going to be a gentle reminder, that it's not always going to turn out exactly the way you want it to.
Losing weight is not […]
[ More ]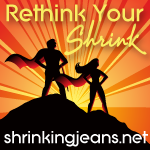 Wait. What's that say? Week FOUR?? Have we been really going at it for a month already? We are over halfway done with our Rethink Your Shrink challenge. You have joined the revolution. You have looked into your past and looked into yourself. You have contemplated what works for you and what doesn't work for […]
[ More ]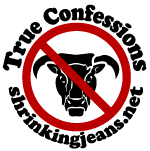 We're all good. We're all  great. We are all wearing our little shiny halos, right? NOT!!!! Maybe I'm just speaking for myself but I gotta tell ya, I have one big confession on this True Confessions day and it all centers around last Wednesday. Oh, that fateful day.
I need to erase this week and start over. This […]
[ More ]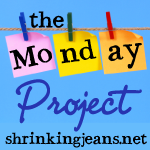 **UPDATE** Duh! I almost forgot to announce the winners from last week's project! They are Renee at CutieBootieCakes, Jennifer at PrairieKnitWit Cooks and Shrinks and Audrey at The Lewis 4! Send me your snail mail if I don't have it already!
Project Peopllllllllllllllllllllle!!!! (Said like at the beginning of "Whoop There It Is!" where he yells, […]
[ More ]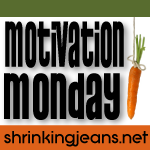 All I could think about today (Sun) is my new toy get your mind out of the gutter.
I finally bit the bullet and bought a Nike+Ipod Sports Kit. (Christy wrote a review about it if you want to know more about it).  She has been raving about it ever since she got it and so […]
[ More ]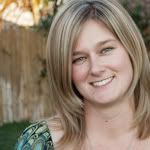 **HEATHER S. is the winner of the gift pack from Progresso! Thanks to everyone who entered!"
Who doesn't love soup? Especially in the winter, when it's cold and windy, and maybe even snowy. Soups warm the soul, and can be very good for you, especially when they're packed with yummy vegetables, and not packed with calories […]
[ More ]
Featured
Choose You

I'm guilty of it and you probably are too. Most women are, in fact.
What am I talking about? Putting your own health on the back burner to attend to the needs (and, let's face it, WANTS) of others. There's laundry to wash, fold, and put away. Breakfasts, lunches and dinners to prepare. Sporting events, rehearsals, […]
New Recipe
Makeover Nacho Beef Bake

Isn't this a pretty picture?!  I took it : ). Simple, easy, and delicious.  What more could you want from a recipe?  I found it difficult to control myself at one serving- that is how yummy this one is.  Consider yourself forewarned! Makeover Nacho Beef Bake (online here)

Ingredients

1-1/2 pounds lean ground beef (90% lean)
1 can (15 ounces) […]
Most Popular