Update!!! The winner of the $75 Born Fit gift card is… WWCollegeGirl!! Congratulations!
Who here uses artificial sweeteners?  When you're trying to count calories or points, you learn quickly ways to save calories or points.  When I first started counting calories, I looked at the 15 calories for the packet of sugar then I looked […]
[ More ]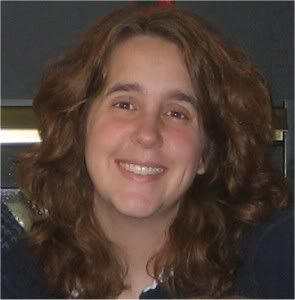 Happy Halloween, everyone!! Saturdays are usually our day for product reviews, but I'm thinking today's post is more along the lines of customer service. We all know that we should stay away from the Halloween candy as much as we can.  It's totally empty calories with absolutely no nutritional value whatsoever.
Here are a few tips Weight Watchers […]
[ More ]

It doesn't matter what your family life or your situation is, (staying at home, working, wife, not wife, student, husband, boyfriend, kids, no kids…) life just has this very peculiar talent for getting completely in the way of whatever it is you are doing or shooting for.
Swine flu, the economy, ingrown toe-nail, you know. It's all […]
[ More ]

Guess what? It's MONDAY! Wheeee! Sorry, had to do it. If you feel anything like I do this morning, you probably want to slap me through the computer. It's okay, you have my permission. I will take one for the team this lovely Monday. Caffeine, where art thou?
Okay, other than rambling and being annoying, I AM here for a […]
[ More ]

When Daniel was kicked off The Biggest Loser last season, my heart broke into a million pieces. I wanted that child, (he was only a teenager!!) to have the opportunity to change his life. He wasn't just the youngest person on the Biggest Loser ever, but the biggest person on the Biggest Loser ever! And […]
[ More ]

Ah, Monday. The day we gather to confess our sins.
Let's see. Oh yes. Sunday I got my appetite back. There was much food carnage. Luckily, it was mostly snacking, no real meals. But, I ate pancakes with too much butter, grilled cheese and this crazy good apple cobbler thing that I will have to throw away […]
[ More ]

Psssst.  Confession time…all this healthy living stuff can be kind of a drag at times.  I try to pump myself up by chanting mantras such as 'Nothing tastes as good as skinny feels' or 'You're not going to die from running' (though sometimes I question this). Sometimes, I need to resort to full on bribery.
My problem […]
[ More ]

Wednesday night I went to my very first meeting for a triathlon group I just joined. It has taken me literally months to get the cajones to go join this club, I've been stalking their messageboard the entire summer. They're real athletes with real purpose, it's all very intimidating because here I am, the biggest […]
[ More ]

I haven't posted on my personal blog in a while because frankly, I am struggling right now.
The summer has been extremely busy with traveling other places, having LOTS of friends and family visit us and more traveling. It has been extremely difficult to maintain any kind of exercise regimen, let alone eating the way I […]
[ More ]