Sound the alarms, it's weigh-in day!
Last week, Heather described my trek to the scale so perfectly in her weigh-in post that I laughed out loud as I took every step in the perfect way in which she described. Something about heading to the scale, looking at the numbers with our "scrunched up eyes", naked and after having already […]
[ More ]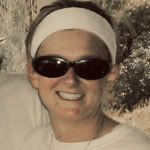 One year ago I weighed 157 pounds. My daughter had just turned 1, and I realized I needed to restart my weight loss journey before I had a reply of what happened after my son was born. You see, when I got pregnant with my son (who is 6 now) I was already overweight. After […]
[ More ]
*******The winner of the Gap Jeans is Heather from Domestic Extraordinaire! Congratulations, girl!!! Shoot me an email (christy @ shrinkingjeans dot net) with your mailing info and I'll get the certificate out to you ASAP!******
Today is a very special day here at the Sisterhood! It's our official one-year Shrink-a-Versary! WOOT!! To celebrate one year of shrinking […]
[ More ]
Today is our One-Year Anniversary! We have been through so much this year. Faces have come and gone, but there are some very special women who have been with us since the very beginning! A few weeks ago, I asked them all to share their stories with us. I have to admit, I teared up […]
[ More ]
**I was beyond excited when Kirsten approached me with this idea! As you may know, I participated in Team In Training for my first (and only!) 1/2 marathon a few years ago. I walked most of it, but it was the most awesome and rewarding experiences in my life.** From Kirsten:
Hi everyone!  I have some exciting […]
[ More ]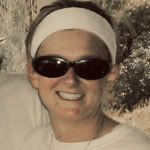 Today is the day when we're gracious enough to give you the wonderful opportunity to get everything that's bothering you off your chest. Tell us about all of your stumbles, your shortcomings, the brownie you ate at 10 p.m. last night, and those margaritas you had on Friday night. We want to hear it all. […]
[ More ]
And the winner is…Dawn at BabyBoy3! Congrats, Dawn! Email me at [email protected] with your mailing info so I can get your subscription started! ****
For me, health is all encompassing. Meaning, for me to feel truly healthy, I have to be committed – body, mind and spirit. If my head's not in it, I will fail. End […]
[ More ]

I'm normally a green bean casserole girl, but I came across this recipe and I think I might have to give it a try this year! Heck, it's really a recipe you could use all year long.
Gather:
2 pounds fresh green beans, trimmed and cut into 1-1 1/2 inch pieces 1/4 cup of olive oil
3 tablespoons […]
[ More ]

Another side-dish I cannot live without on Thanksgiving is sweet potatoes. I love them. So much. Unfortunately, my husband and son don't like them, and I'm still working on my daughter.
My recipe, again one that it's in my head and not written down, contains lots of butter, brown sugar, and nuts; and is topped with […]
[ More ]

I don't know about you, but cornbread dressing is THE reason I look forward to Thanksgiving. Okay, so I really look forward to ALL the food. Seriously. I grew up in a family where traditions are strong, especially traditional holiday meals. My grandma always, always made homemade cornbread dressing, and I was by her side […]
[ More ]
UPDATED: The winner of the Simply Salads Cookbook is lucky #11-  Mel, themelodramatic!  Congrats Mel, please email your contact info to to [email protected]
Most of ya'll know that I love to cook.  I also love to eat.  This appears to be a win-win situation.  Well, except for the fact that now I need Shrinking Jeans in […]
[ More ]
**Originally posted by Crooked Eyebrow, January 2009**
I am a huge English muffin fan. Whether we use them for homemade egg sandwiches or just for a light breakfast.  Since I started to watch points and what I am eating, I almost felt like I was "wasting" points on bread. I don't know about you, but I […]
[ More ]
So, let's just get this out there right now. One week from today, at least one of us will gorge themself (or selves). I'm not naming any names me.
I know I should probably follow suit like a good little health-blogger and write up a bunch of healthy tips for avoiding the extra calories on Thanksgiving Day. Tips like […]
[ More ]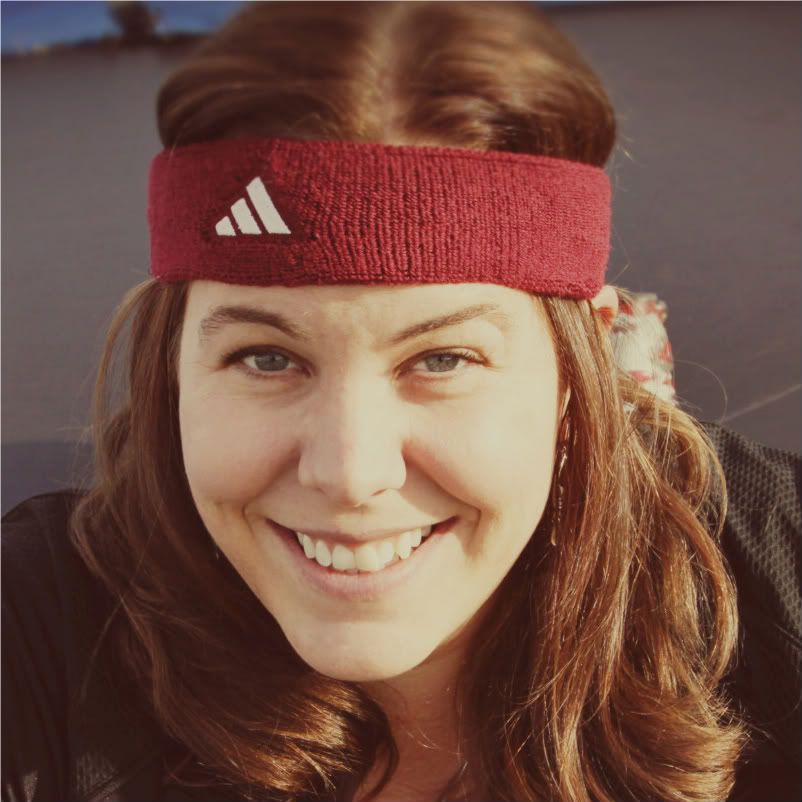 I took a trip down memory lane this week, Sisterhood-style. I went and read posts from the very beginning of Shrinking Jeans. Almost a whole year has gone by. Sisters (and brothers) have come and gone, some of you have just come upon us, but there are a select few who were there for us […]
[ More ]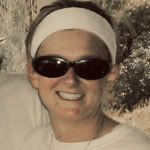 So  many of you know I was chosen to be an Active for Life Challenger by EA SPORTS Active. If you didn't know,  you can check out my post about it here. So about a week after I was selected, my contact at EA SPORTS, KP (@Active_Girl), emailed and asked if I could get away […]
[ More ]