This weekend we are holding the Sisterhood Virtual 5K, along with EA Sports Active! Woot! How has your training been going? Are you planning on trying to run all of it or stick to a run/walk combination?
My Team Bismarck 5K is going to be held on Saturday and while I didn't train this time around […]
[ More ]
Random.org generated #8 for us, so Kirsten @ Living in a Girl's World is our WINNER!!!!!! Congratulations, hooker! We love you We all know that keeping hydrated in the hot summer months is really important, but have you really thought about why you need to stay hydrated in the winter? Why You're Dry in Winter
Winter […]
[ More ]

Are you ready for your weekly confessional post? I have a feeling that there will be a lot of people participating this week! Did you put your hand in that candy bowl? Steal your kid's Kit-Kat? Let's hear about it! Trust me, you will feel a lot better after letting it all out and starting […]
[ More ]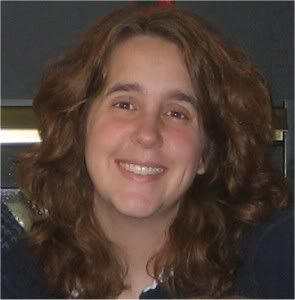 Happy Halloween, everyone!! Saturdays are usually our day for product reviews, but I'm thinking today's post is more along the lines of customer service. We all know that we should stay away from the Halloween candy as much as we can.  It's totally empty calories with absolutely no nutritional value whatsoever.
Here are a few tips Weight Watchers […]
[ More ]

It seems everywhere we look nowadays, people are sick. You may be battling illness in your OWN household. I had to keep one of my own kids home from school today, due to fever and cough! With all these germs and cooties floating around, you may be tempted to turn to herbal supplements. Some of […]
[ More ]

Guess what? It's MONDAY! Wheeee! Sorry, had to do it. If you feel anything like I do this morning, you probably want to slap me through the computer. It's okay, you have my permission. I will take one for the team this lovely Monday. Caffeine, where art thou?
Okay, other than rambling and being annoying, I AM here for a […]
[ More ]

I'll be the first to admit, before I became involved in the Lose For Good campaign, childhood hunger was not a subject that was readily on my mind. Of course, I had seen those commercials with the malnourished children with the big, innocent eyes and felt so bad, but I never REALLY thought […]
[ More ]
Gather 'round Sisters and Brothers, because I have a very exciting story to tell. You see, it all started about a year ago when a couple of girls with uncomfortably tight jeans decided they wanted to shrink, and encourage other people to shrink, too. Then they recruited a guy, which kinda screwed up the whole […]
[ More ]

Swine flu is here to stay (BOO!) and in an effort to keep all of us informed and hopefully, swine-flu free, I thought it might be helpful to share  some information about it. All information taken directly from the Centers for Disease Control and Prevention website. ***************************************************************************
Are there human infections with 2009 H1N1 virus in the U.S.?
Yes. […]
[ More ]

Ah, Monday. The day we gather to confess our sins.
Let's see. Oh yes. Sunday I got my appetite back. There was much food carnage. Luckily, it was mostly snacking, no real meals. But, I ate pancakes with too much butter, grilled cheese and this crazy good apple cobbler thing that I will have to throw away […]
[ More ]

I grew up hating meatloaf. It seemed like my family had it ALL THE TIME!
I understand now why. Money can be tight when you are trying to feed a family of 8 (I'm one of 6 kids) on a truck driver's income. My mom needed to make meals that were easy and […]
[ More ]

Here we are, at the start of flu season. And wouldn't you know it, I've already gone and gotten sick. Yup, I'm in the middle of my first ever round of Tamiflu.  I still feel pretty awful – so I'm glad I got the Tamiflu. Not sure what shape I'd be in without it.
The last day […]
[ More ]

Good morning ladies and gentlemen! How did it go this week? Are you staying on the wagon or has life thrown you off a bit? Are you participating in our 5K training challenge or the Forty in Five challenge? How is that working for you?
We are nearing the end of our Shrink for Good challenge! […]
[ More ]
I'm so happy to announce Donya, our very own Crooked Eyebrow, had her baby yesterday, October 9th, at 5:45 p.m. She weighed 7 pounds 13 ounces and was 20.5 inches long! Her name is Eden Elise and she's oh-so-adorable! Check out CE's blog for pictures and more updates, I'm sure!
We love you, Donya! Congratulations on your […]
[ More ]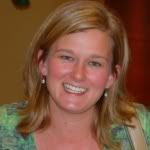 Since we tend to plan ahead here at the Sisterhood, I knew we were going to start a running challenge early in September. This gave me the opportunity to  ask for a few key items for my birthday! An iPod Nano (5th Generation) and Nike+ iPod Sport Kit.
Nike+ iPod Sport Kit ($29.99) is a sensor […]
[ More ]