I am sure you have heard about a few of us around here being Community Leaders for the EA Sports Active 5K Challenge. I would be doing this too, if it wasn't for my dang back issues that are plaguing me at the moment. Instead, I am cheering from the sidelines!
I have a tendency to […]
[ More ]

We're in the home stretch, folks! We've only got one more week in the Shrink For Good challenge.  Are you close to your goals? Go hop on the scale and let us know how you did!  Then show us your cans!  (I feel so naughty saying that…giggle!)
Our latest exercise challenge started on Monday!  We are training for […]
[ More ]

You know how when you go to the gynecologist, they always ask if you check your breasts? Well, I'm one of those people that lies and says YES to avoid a lecture.
Well, today, I'm here to lecture you.  DO YOU FEEL YOUR BOOBIES? Because if you don't, you need to start. (To our Brothers, well, […]
[ More ]

It's Monday! You know what that means! Time to confess all your sins of the past week so that you can get on with your bad self and start NEW and FRESH. Here I go, these are not all food & health related, but it's more fun that way, no? 1. I am feeling unfulfilled.
2. When I […]
[ More ]

Dear Sisters, I would like to run a 5k with you. Sincerely, Christie O. The end.
That's my letter to all of you. Remember how Lisa posted this little thing about a 5k a couple weeks ago? The EA Sports Active people want us to train for a 5k and they're giving us 4 weeks AND a training plan to do […]
[ More ]

It's Monday, and you know what that means!  Time to  confess!!!  Ready. Set. Here we go! 1.  I have been to three tailgates in the past three weeks. 2. I wish I could say that I've been good.  But I haven't. 3.  Food-wise, not too bad.  Drink-wise, no comment.
4.  I can't even say that I stuck to just […]
[ More ]
Psssst… Someone's having a birthday! It's someone waaaaaaayyy older than me It's Christy! Let's all make sure to shower her with love and adoration today! Happy, HAPPY birthday, girl! We love you! Revel in your one piece of cake and enjoy your day!
[ More ]

Wednesday night I went to my very first meeting for a triathlon group I just joined. It has taken me literally months to get the cajones to go join this club, I've been stalking their messageboard the entire summer. They're real athletes with real purpose, it's all very intimidating because here I am, the biggest […]
[ More ]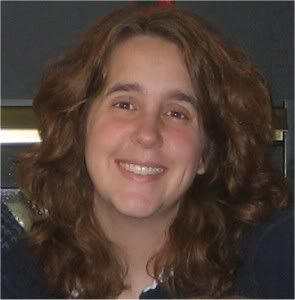 So much of what we all focus on when trying to lose weight are numbers:
Pounds lost and gained Calories/Points eaten Inches lost Minutes (Hours?) of exercise
Clothes sizes
But what about another set of numbers?  When's the last time you had your cholesterol and triglycerides checked?
My dad was overweight for most of his adult life.  It took a doctor to […]
[ More ]

Guess what?! It's that day of week where you get to spill the beans about your past week- the good, the bad, the ugly, or whatever you want to share. C'mon, you know you want to!
I'm just going to cut the chase and get on with mine.
I have not touched a sip of […]
[ More ]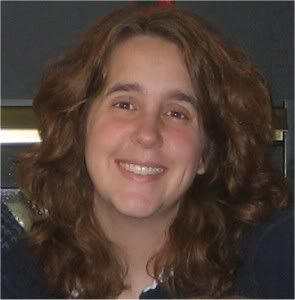 I hate shoes. More accurately, I hate shoe shopping. My feet are big.  They are an odd size that isn't normally carried on store shelves. I also have very narrow heels.
When I started taking up running (which was actually several years ago…this is just the latest incarnation), I knew that I needed to get some halfway decent […]
[ More ]
So sorry that I didn't get a winner for the Fiber One Yogurt Gift Basket picked sooner. It completely slipped my mind!! Using random.org to generate a number, I came up with #3, which is Margie D.! Her comment about her favorite yogurt:
My favorite yogurt is Yoplait light vanilla. It is yummy just by itself but to […]
[ More ]

I am NOT a runner. I don't have the right shoes.  I have too much weight hanging around to be pounding my joints.  Running makes me huff and puff.  Let's not forget HOW MUCH IT HURTS ME TO RUN. So yeah, I am NOT a runner.
This is so funny to me now because back in the day, […]
[ More ]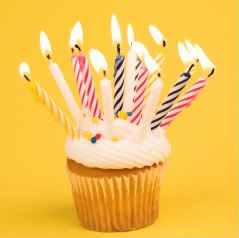 Today is a very special day for our very own Christie!
She's finally turning 21, and will be able to imbibe legally No, not really, but I'm not going to tell you how old she really is, because that would be rude. So please, if you will, take a moment to click down […]
[ More ]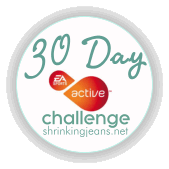 It's been a while since we've had an EA Sports Active 30 Day Challenge check-in. Those of you who said you would be participating in the 30 Day Challenge, tell me…..are you STILL doing it?
I have been keeping up with it.  I like the "exercise 2 days, have a day off"- I can handle that.  There […]
[ More ]