I don't like diets. I don't like the word diet. What diet actually means is "whatever you're eating" anyway. Yes, Dictionary.com does have one of its meanings listed as something to do with losing weight, but let's pretend we didn't just go over and look at that. Besides, that's like 2 definitions down. Let's stick […]
[ More ]

The weather (here, at least) feels like autum. That means – SOUP!
This one is a favorite around our house. I've modified the original recipe from the Zolo Grill slightly to make it more points friendly. At eight, it's not super light, but it's filling. The cheese and sour cream do add to the […]
[ More ]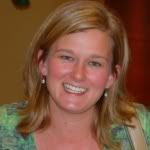 .!.
I have to warn you, Nature Valley Granola Nut Clusters, from General Mills, are addicting. Very, very addicting. So much so, I was half-tempted to hide them from my children and husband (because I do that sometimes, especially with all things chocolate, because when I want to indulge a little, I want my indulgence to […]
[ More ]
Cookies, Brownies & Granola – OH MY! So, if you still haven't gone over and checked out the offerings at Erin Baker's Wholesome Baked Goods, do it! You won't be sorry! You can also order Baker's products from Amazon, which has free shipping over $25. Good stuff!
By the way, I never told MY favorite…well, it's a […]
[ More ]

It's TMI Monday — er, True Confessions Monday, so here are mine and I'm gettin' a little deep here, so I'll show you mine if you show me yours, m'kay??? Here we go. 1. I made an entire meal for watching college football Saturday night using Weight Watchers recipes.
2. I didn't tell anyone. So, shhhhhh. But I was […]
[ More ]

When we put out the call for new contributors here at the Sisterhood, Rebecca from I Wanna to be a Domestic Goddess, emailed me immediately! We asked her to share her 'ah-HA! moment with us, and she certainly delivered. It never ceases to amaze me that so many of us have these moments in childhood […]
[ More ]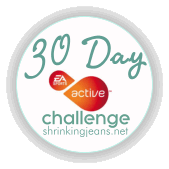 One of the winners from the EA Sports Active giveaway we did a few weeks ago is giving us her perspective on the 30 Day Challenge.  Please give a warm welcome to Sue from Loads of Pink! Sue- Loads of Pink Age 37
I've got three girls – hence the blog name Loads of Pink [laundry- that […]
[ More ]
The blogroll has been WIPED CLEAN. That's right! It was so… 2008! We are starting fresh!
If you are an active participant in the new challenges, Shrink For Good and/or our EA Sports Active challenge, and are sporting one of our sweet buttons in your sidebar, leave a comment below with your name (or what you prefer […]
[ More ]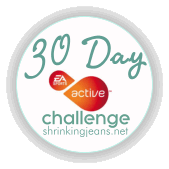 I asked our two winners of the EA Sports Active to guest post during our 30 Day Challenge.  Please give a warm welcome and some comment love/support/encouragement to our first poster, Barb from A Jiggle of Fat Chicks Lose Weight.  Her post is inspirational! ************************************* Hi all – I'm Barb from A Jiggle of Fat
Chicks Lose Weight. […]
[ More ]

Good morning, friends!  How's everyone doing this morning? I am excited about all of the fun stuff that's going on around here!  Are you participating in our Shrink For Good challenge and our EA Sports Active 30 Day challenge?  It's never too late to join us!
I'm so excited to introduce you to two new people we […]
[ More ]

Our new challenge starts TODAY! I cannot even TELL you how excited I am for this challenge. Not only will we be improving our own health, we are going to giving back to our communities while we do it! It's a win-win, right?
Lose For Good launches today and will run through October 17, 2009. Last […]
[ More ]

Lace up your tennis shoes and get ready to burn some calories. The EA Sports Active 30 Day Challenge starts on Monday.  Can I get a woot, woot?! I'm ready to sweat, ache, and shed tears (not really the tears part).
I am ready to be commited to an exercise program *again* and shed a few more pounds, hopefully more!   […]
[ More ]

I know you all know that you're supposed to warm up before every workout, and cool down after.
But DO you? I know I don't. I never have. Sure, I may have done a few little stretches before games, meets, whatever in high school. But in practice, during our warm up jogs, you could find […]
[ More ]

When we put our our call for new contributors here at the Sisterhood, Jennette was one of the first to respond. She had stumbled on our EA Sports review and was excited by what she found here. She really wanted to share her story with us, and I am excited to bring it to you!
Meet […]
[ More ]

We are all familiar with salt (sodium). I for one, know that if I eat salty foods before weigh-in day, I will most likely experience less of a loss and my fingers will puff up and look like sausages. But what do we REALLY know?
Sodium is an essential part of your diet. It:
Helps maintain the […]
[ More ]