Let's cut to the chase, I've got some Black Friday shopping to do!
Today, we are giving away an one year subscription to Healthy Cooking magazine.  I love to cook and this is one of my favorite magazines to turn to for ideas, recipes, and the like.  I already have a subscription and now, one of […]
[ More ]
**UPDATED** Winner, winner, chicken dinner! bwJen, email me at [email protected] and claim your prize!! Congrats, girl!
Happy Thanksgiving to you all! I am going to make this short and sweet, because quite frankly, I am a procrastinator and have many, MANY things I need to be doing! I wish everyone a day filled with love and […]
[ More ]
Sound the alarms, it's weigh-in day!
Last week, Heather described my trek to the scale so perfectly in her weigh-in post that I laughed out loud as I took every step in the perfect way in which she described. Something about heading to the scale, looking at the numbers with our "scrunched up eyes", naked and after having already […]
[ More ]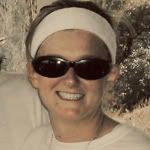 One year ago I weighed 157 pounds. My daughter had just turned 1, and I realized I needed to restart my weight loss journey before I had a reply of what happened after my son was born. You see, when I got pregnant with my son (who is 6 now) I was already overweight. After […]
[ More ]
*******The winner of the Gap Jeans is Heather from Domestic Extraordinaire! Congratulations, girl!!! Shoot me an email (christy @ shrinkingjeans dot net) with your mailing info and I'll get the certificate out to you ASAP!******
Today is a very special day here at the Sisterhood! It's our official one-year Shrink-a-Versary! WOOT!! To celebrate one year of shrinking […]
[ More ]
And the winner is…Dawn at BabyBoy3! Congrats, Dawn! Email me at [email protected] with your mailing info so I can get your subscription started! ****
For me, health is all encompassing. Meaning, for me to feel truly healthy, I have to be committed – body, mind and spirit. If my head's not in it, I will fail. End […]
[ More ]
UPDATED: The winner of the Simply Salads Cookbook is lucky #11-  Mel, themelodramatic!  Congrats Mel, please email your contact info to to [email protected]
Most of ya'll know that I love to cook.  I also love to eat.  This appears to be a win-win situation.  Well, except for the fact that now I need Shrinking Jeans in […]
[ More ]
**UPDATE**  The winner of the KOR hydration vessel in the color of their choice is lucky commenter #4 (again!), who just happens to be… Allysonlyon! Congrats, girl! Email me ([email protected]) with your contact info and we will get your prize on it's way!
Today, on this glorious 21st day of our Shrink-a-Versary, we are giving […]
[ More ]
**UPDATE** The winner of the One More Mile tee is lucky commenter #4…. MENDIE!! Congrats, girl!! You know where to find me, shoot me an email with your pick, color, size, as well as your contact info and we will get your prize on it's way!
You already know how much we love One More Mile […]
[ More ]
*UPDATE* The winner of the book and journal is…. Steph E.! Congrats, girl! I think I know where to find you, so I will get these books out soon!
Authors Rory Freedman and Kim Barnoin take a no-nonsense approach in their book, Skinny Bitch, and state that if you want to lose weight, you just cannot […]
[ More ]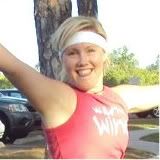 So, let's just get this out there right now. One week from today, at least one of us will gorge themself (or selves). I'm not naming any names me.
I know I should probably follow suit like a good little health-blogger and write up a bunch of healthy tips for avoiding the extra calories on Thanksgiving Day. Tips like […]
[ More ]
**UPDATE** The winner of Steph's awesome jewelry is…. mathmama!!! Congratulations, girl! Email me at [email protected] with your contact info and your prize will be on it's way!**
I am excited to announce this giveaway is sponsored by Steph, a friend of mine! She was the first friend I made when I moved to a little town […]
[ More ]
Good morning, good morning, GOOD MORNING! How are you all this lovely Wednesday? Me? Fabulous. Thanks for asking!
You remember what day it is? Of course you do! It's the day we drag ourselves begrudginly to the scale, strip naked because even a hair elastic adds weight, suck in our tummies (because that helps too) and peer at […]
[ More ]
******The winner of the Nike+ iPod Sport Kit is random number 8:  Nancy!!! That would be our Bacardi Mama Congrats girl! Email Christy when you get a chance with your shipping info!!******
Seven weeks ago, the only time I ran was when my daughter was coloring on the walls or touching my Mac. Or […]
[ More ]
And the winner is… Dawn at BabyBoy3! Congratulations Dawn! Please contact me at [email protected] with your mailing info. Thanks to everyone for participating, and don't forget to go check out today's AWESOME giveaway! *** There are a few ingredients that always, ALWAYS make a dish taste better. Butter. Salt. Bacon.
Mmmmm. BACON. How much do I love bacon? Well, let's just say […]
[ More ]