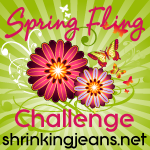 HOLY COW! Sorry about that folks. Seems like we fell down on the job this morning and forgot to get the weigh in post up Really we were just giving you a few extra minutes to get your weigh in posts, written!
Go jump on your scales and tell us how you did this […]
[ More ]

So, um, yeah, Happy Hour is a little late tonight.  Well, I know it must be happy hour somewhere in the world.
It's Tuesday, the second day of our incredible Team Shrinking Jeans Bash to benefit the Leukemia and Lymphoma Society. Have you checked out all the fabulous door prizes we're giving away? No? GO RIGHT […]
[ More ]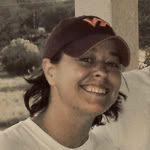 It's Tuesday, and that means tonight, during the Biggest Loser – or your Tuesday evening program of choice – the Sisterhood will be tweeting a last chance tworkout via Twitter!
April tweets starting at 8 p.m. CST, and Heather tweets during the West Coast showing of the Biggest Loser – starting at 8 p.m. PST. To […]
[ More ]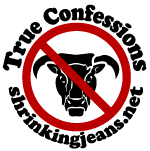 Okay, for the life of me, I can't remember the last time I confessed. Naughty!
Let's see… this week:
I baked. A lot. In the name of taking goodies to my sister-in-law, who just had a baby last week, and because my son keeps begging me for 'birthday cake'. Birthday cake, to him, is anything in a muffin/cupcake […]
[ More ]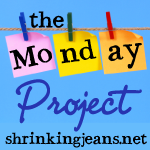 Last week, we played catch-up, and if you haven't seen that, then feel free to take a look at projects of Mondays past and catch up! In fact, if you do catch up, just link up in Friday's post with all the other link-ups, but tell us in the comments which project you've done so […]
[ More ]

Hello Party People! It's Monday, the first day of our incredible Team Shrinking Jeans Bash to benefit the Leukemia and Lymphoma Society. Have you checked out all the fabulous door prizes we're giving away? No? GO RIGHT NOW (but please, do come back!).
So now, let's get down to business. Happy Hour! And who doesn't need […]
[ More ]

****Our Team Shrinking Jeans Bash has come to an end! We are in the process of evaluating, tabulating and calculating the numbers, so stay tuned for the announcement of the winners on Wednesday!****
That's right! You heard us, we're hosting a bash and we are inviting you to join in the fun! We will be featuring […]
[ More ]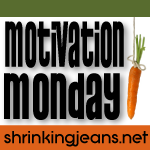 I faced my fear this weekend. I swam in the open ocean, in 60 degree water, in my wetsuit. A double whammy. (The cold and the ocean.)
No big deal, right? Oh, it was to me. Because my very last swim was a disaster. It was back in October where I bobbed up and down – going absolutely […]
[ More ]

I made this to go with steaks for dinner one night a few weeks ago. SO YUMMY! Even the kids gobbled it up using Baked Tostitos scoops! It's all good as an appetizer, late night snack, on chicken, by itself…..well, you get the picture. In the famous words of DJ Lance from Yo Gabba Gabba: […]
[ More ]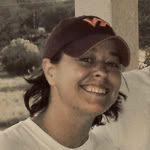 Please see in the comments below if you're a winner! (Winner selected by random.org) Picture it, Sicily 1942-oh sorry, way too many late night Golden Girls episodes lately.  Where was I?  Oh yes, picture it:
I go to the gym, pick a machine, turn on my ipod, choose my playlist, put my ear buds in, hit play, […]
[ More ]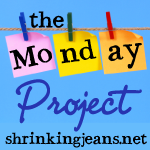 Welcome to the Monday Project Link-Up!! This week was all about catching up on projects past because even I, who writes the post every week, missed posting a project. And before we get ahead of ourselves with some really cool new projects, we wanted to give all our newbies and procrastinators  a shot at being able to […]
[ More ]

This past week has been a huge struggle for me, workout wise. I'm hurting, and it's kind of freaking me out. I listened to some of my fellow Sisters last week in one of our Team in Training conference calls, who were having a hell of a week LAST week. The OHMYLORDIMUSTBEOUTOFMY MIND week.
Pretty sure this […]
[ More ]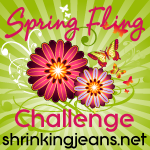 Another week has come and gone and it's time to see which team kicked their shrinking up a notch! Last week, The Weight Loss Warriors took the early lead. Will they remain number one this week or will another team step up and steal the throne?
Here are the cumulative results:
G4      1.70%
Weight Loss Warriors      1.56%
Off […]
[ More ]

I am nothing without goals. I am constantly setting new goals for myself and am always dreaming of bigger things. I feel my best when I have something I am striving for, something I am set on achieving. Seriously? What's life if you just stick to the same old routine? Pretty boring, if you ask […]
[ More ]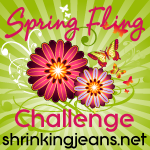 Calling all Teams of Shrinkers!!!! It's time!! Weigh-in Day is upon us! How did you all do this week? Did you keep up the momentum? Are you loving this group thing or what??!!
Well wait no longer, go on, hop on those scales, weigh-in, post about it, link up here in the comments below. Now make sure that you […]
[ More ]