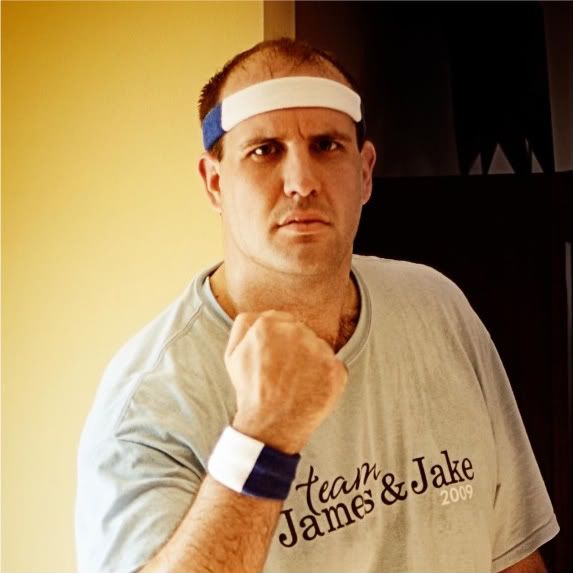 The Gruve is a weight loss management system that helps you lose weight by helping you making small, sustainable changes in your daily activities. It does this by creating daily activity "Green Goals". These goals are not your normal exercise based goals, rather they are NON-exercise based goals. You meet these goals […]
[ More ]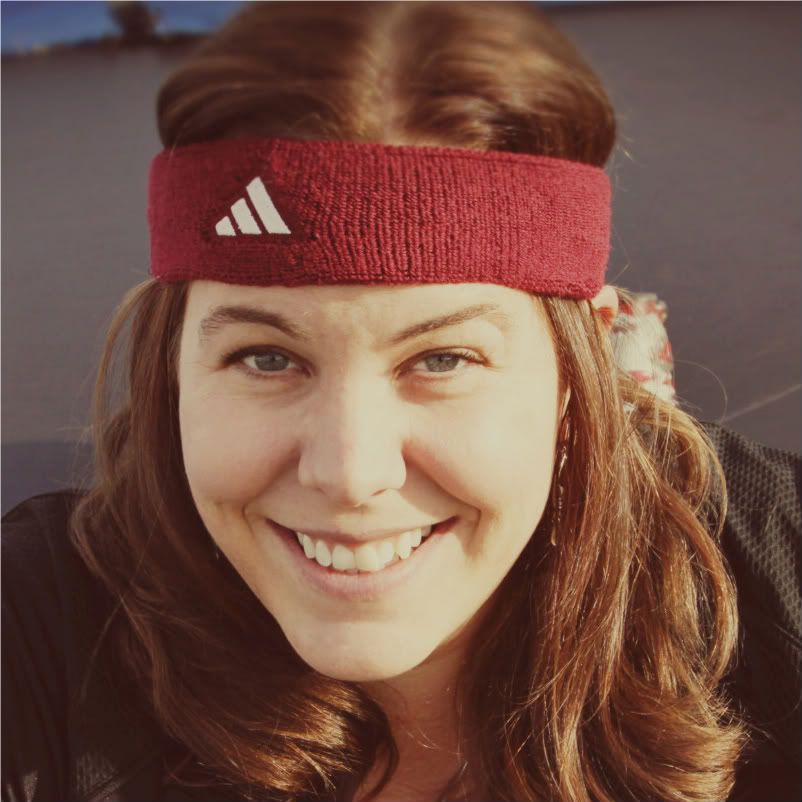 Winners announced in the comments below! Congrats!
In the market today, you can find so many different types of flavored sports drinks, but chances are, they're loaded down with sugar and calories. Who wants that?
Owater provides water infused with electrolytes, but free of the added sugar, calories, and artificial sweeteners. Owater comes in many varieties:  unflavored, […]
[ More ]

When I was a little girl, I was not a runner. I preferred riding my purple bike with a big white banana seat and handle bar streamers to just about anything. No matter how many times I fell off that bike, I got right back on and kept pedaling. I loved to feel the wind in […]
[ More ]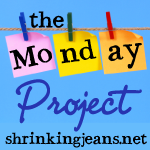 I have been thinking about this project all week! So, who is she? Who is your kickass superhero alter-ego? What does she do? How do you channel her? When does she come out? When do you wish she came out? More importantly: does she wear a cape? Mine does. Mine totally does.
And just to clarify, this superhero […]
[ More ]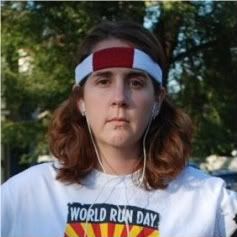 I have tried a couple different times trying to do the 100 Push Up Challenge, but I always run into a problem around week four. My lower back is KILLING me.  It's actually my back (and not my arms) that hinder my progress in that endeavor.
I was reminded of the same pain while I was doing […]
[ More ]

What is that you say?  The answer is no, we aren't skipping a weigh-in just because we are in between challenges! Go ahead, head over to your scale, step on it, peek at your weight, and then come back here and tell us all about it.  Yes, really. Today really is a weigh-in day.
How did you do?  Fantabulous or craptastic?! I was […]
[ More ]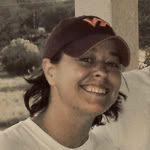 What you say?  But the Biggest Loser isn't on tonight, so that means no tworkout right?? WRONG.
The Olympics are on, and is it not the 2010 Shrinking Jeans Olympics??  So, get your workout gear on and join us at 8 p.m. Central!  And if you can't join us on Twitter, follow the exercises below on […]
[ More ]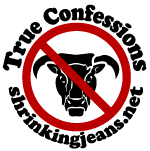 Good morning all!  It's Tuesday and ya'll know what that means.  Time to confess!  Did you eat tons of Valentine's Day candy?!  Let us know! Here are mine! 1.  It's been a long time since I've confessed, so that's a confession in itself, no?
2.  Being the single gal that I am, I spent Valentine's Day right here […]
[ More ]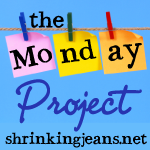 The Monday Project lives on!! We started The Monday Project for Rethink Your Shrink and it was so much fun that we will be continuing the Monday Project for the foreseeable future! We hope you'll join us each week as we answer questions about ourselves and go out into the world and do new and […]
[ More ]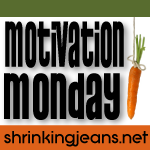 Most Sundays, my parents make the 1 1/2 hour drive south to our house to visit, maybe help us out with a house project, and have dinner. I love seeing them, even though I'm pretty sure the main draw for them is the grandkid. (Okay, not pretty sure, I'm positive. My mom flat out TELLS […]
[ More ]

We're continuing the ooey gooey chocolatey goodness this weekend with a sweet, delicious recipe perfect for Valentine's Day! I found this recipe on Weight Watchers, and guess what my family is getting for their Valentine's treat? Yup.
Mini Chocolate Cheesecakes with Chocolate Crusts. A mere 3 points in Weight Watchers. Or 150 calories/5 grams of fat, your […]
[ More ]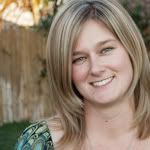 Did you know that in addition to February being Heart Health Month, it's also National Chocolate Month? When Hershey's contacted us about doing a review for their Hershey®'s Dark products, I actually paused before I shouted YES, and then I decided to take one for the team. You're welcome.
Are you familiar with Bob Greene and his Best Life […]
[ More ]

I don't know about you, but every time the Olympics roll around, I get this huge swell of emotion and inspiration – watching all the absolutely amazing, determined athletes push themselves to the limit to acheive a dream. Seeing what the human body is capable 0f – witnessing the tears, sometimes of joy, sometimes of […]
[ More ]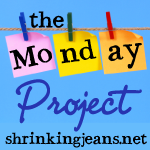 The Rethink Your Shrink Challenge has come to a barely slightly early end and this is the final Monday Project for the challenge. I know! Where did the time go?! Today what we really want to know is, how did you do? And we mean really. How did you do? Got some pictures??
Did you discover your patterns? […]
[ More ]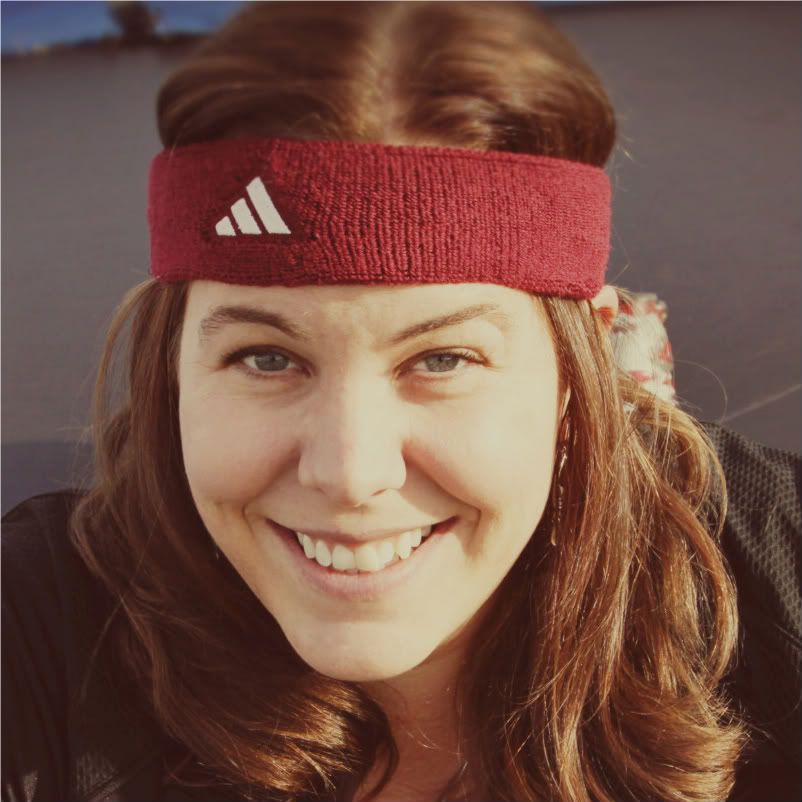 That's right! You heard me! In celebration of the Olympic Winter Games, we are hosting our own bad-ass Olympic games right here at The Sisterhood. All shapes, sexes, athletic-abilities, and sizes are welcome to join in! Fun events will be featured on the 'hood each day for 10 days straight, beginning tomorrow! You may RSVP […]
[ More ]