When you first start trying to lose weight, it feels like no one really believes that you're going to stick it out. Ya know, based on past histories if you have them, like me.
At first there's resistance. You get a lot of questions. A lot of tests. "Mom, can we buy those cookies? Honey, do you […]
[ More ]
Good morning!! Time for another Monday Project linkup and this one's fun because it's all about YOU! Well, they all are, really, but this one's really about how freakin' cool you are and how much you rock. The task: List 5 ways (or more) that you rock. So go ahead. Tell us how you're awesome.
I mentioned […]
[ More ]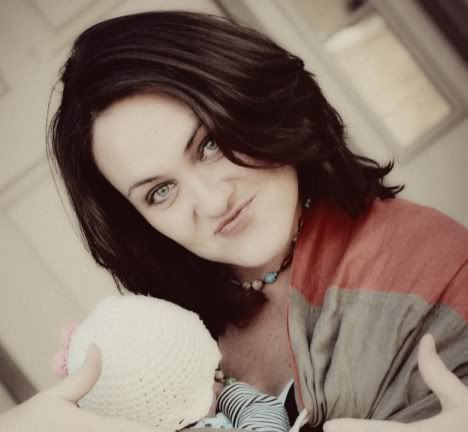 Well good morning to you, and you and you over there in the cubicle at work. Welcome back to another Thursday Three here at Shrinking Jeans where we list three things to chat about. Yes, we want you to join in on the list of three too! After all, it is all about sharing, right?
This past […]
[ More ]
**Look down below to see the winner!**
Let me just say this right out of the gate — I love the line of snacks made by Pirate Brands. LOVE. They offer Pirate's Booty, Original Tings, and Smart Puffs. The snacks are all-natural, gluten-free, and offer certain products that are vegan-friendly as well. Remember puffcorn? Well, Pirate's […]
[ More ]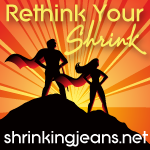 HOLLA Sisters (and brothers)! Good Weigh-in Wednesday morning! We're so happy to see you beautiful, shining face (and your bed-head)! You know the drill!
Run, don't walk, to your scales right now! Strip down, pee, and jump on. Did the number go down? Did it stay the same? Go up (ugh)? No matter what the number did, […]
[ More ]
It's Tuesday! You know what that means! Today is the day where we confess all our slip-ups, moments of weakness, and everything of the like! Did you go to a birthday party and eat the whole cake? Has Jillian Michaels been sitting on your shelf all week and collecting dust? Tell us about it! You […]
[ More ]
Another week of Rethink Your Shrink and that means another Monday Project! Woohoo!! Are you still with us? Are you rethinking your shrinking? Are you doing the projects with us and getting inspired and sticking with the challenge? Is it time to rethink your rethinking? Come on! Stay with us! Stay strong!! Hang in there!!
So […]
[ More ]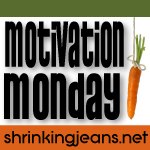 So much tragedy has been happening in the world lately and if you are anything like me, you have probably sat and watched the Haiti coverage with tears streaming down your face while you call your husband and beg him to let you adopt a Haitian child. It's so easy to fall so quickly into […]
[ More ]
I am trying to eat more fruits and veggies.  Really, I am.  I love eating my veggies raw but sometimes, I like to mix it up and gasp! cook my veggies in a variety of ways.  Here is but one of those ways!
Oh yeah, they are quick and easy to make and taste so fresh […]
[ More ]

*Updated! Check the end of the comments for the winner. Thanks to all who participated!
If you've been on the Weight Watchers forums, or read Hungry Girl, you've more than likely run across a lot of talk about VitaTops.  Personally, I'd heard a lot but had never tried Vita Tops or any of the Vitalicious. And […]
[ More ]
Winners have been chosen! See the comments below to see if you're one of the lucky 5!!
Ahhhhh. Bob Greene. I can see why Oprah loves him so much. He's cute, has a nice, encouraging voice, doesn't cuss or yell at you, he's thorough in his instructions, AND he looks good in a tight t-shirt. Plus, […]
[ More ]
Yay! It's Friday!! That must mean it's time for something that rhymes with the Schmonday Schmoject! Yep, it's the MONDAY PROJECT! This Monday Project was special, it was supposed to be a little funner than last week's (which totally made me cry by the way, and I mean reading about everyone's journey!)
This week, we worked […]
[ More ]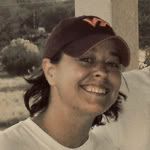 It's Thursday Three day!!  If you're new to our wonder and fabulous SISTERHOOD, the Thursday Three is a list of three things.  What kind of list, you ask?  Well, a list of just about anything we want.  And we're asking you (yes, YOU) to join us.  I would dare you, but I'm told that daring […]
[ More ]
I mostly live under a rock and ignore the news but when the news is of the magnitude of the earthquake in Haiti, I can no longer ignore it. If you have been watching the news, then you know that Port Au Prince and surrounding areas have been decimated by a 7.0  earthquake.
My heart hurts […]
[ More ]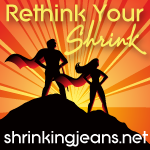 It's Wednesday, folks!  What are you waiting for??  Go jump on the scale! How did Week 2 go for you?? Did you get what you expected? Do your results match what you put into this week?  Tell us all about how it went!! Leave your results and/or blog post link in our comments.
If you are just […]
[ More ]