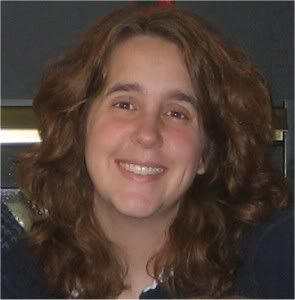 I hate shoes. More accurately, I hate shoe shopping. My feet are big.  They are an odd size that isn't normally carried on store shelves. I also have very narrow heels.
When I started taking up running (which was actually several years ago…this is just the latest incarnation), I knew that I needed to get some halfway decent […]
[ More ]
So sorry that I didn't get a winner for the Fiber One Yogurt Gift Basket picked sooner. It completely slipped my mind!! Using random.org to generate a number, I came up with #3, which is Margie D.! Her comment about her favorite yogurt:
My favorite yogurt is Yoplait light vanilla. It is yummy just by itself but to […]
[ More ]

I am NOT a runner. I don't have the right shoes.  I have too much weight hanging around to be pounding my joints.  Running makes me huff and puff.  Let's not forget HOW MUCH IT HURTS ME TO RUN. So yeah, I am NOT a runner.
This is so funny to me now because back in the day, […]
[ More ]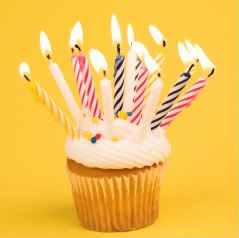 Today is a very special day for our very own Christie!
She's finally turning 21, and will be able to imbibe legally No, not really, but I'm not going to tell you how old she really is, because that would be rude. So please, if you will, take a moment to click down […]
[ More ]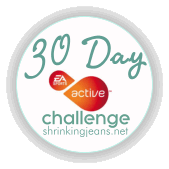 It's been a while since we've had an EA Sports Active 30 Day Challenge check-in. Those of you who said you would be participating in the 30 Day Challenge, tell me…..are you STILL doing it?
I have been keeping up with it.  I like the "exercise 2 days, have a day off"- I can handle that.  There […]
[ More ]
Wow! I am truly impressed with all of you who went above and beyond to spread the word about Lose For Good yesterday! We sure appreciate it, and I know Share Our Strength, Action Against Hunger, and Weight Watchers all do too!
As promised, we have two LFG tees to give away and after viewing all […]
[ More ]

Another week down in the Shrink For Good Challenge! Are you keeping up with the goals you've set for yourself?  Are you seeing the results you hoped for? If you are doing the EA Sports Active Challenge, are you keeping up with your workouts?  Is the scale headed in the right direction?
Go jump on the scale, […]
[ More ]
I don't like diets. I don't like the word diet. What diet actually means is "whatever you're eating" anyway. Yes, Dictionary.com does have one of its meanings listed as something to do with losing weight, but let's pretend we didn't just go over and look at that. Besides, that's like 2 definitions down. Let's stick […]
[ More ]

.!.
Today is the big day – Lose-A-Palooza – an online social media networking day to raise awareness for the Lose For Good campaign! Weight Watchers will donate up to $25,000, on top of the $1 million they are hoping to donate to Action Against Hunger and Share Our Strength for LFG!
Lose-A-Palooza begins at 12:00 am […]
[ More ]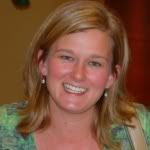 I don't think I've ever done a True Confessions post here at the Sisterhood. Imagine my surprise when I realized it was my turn. Ouch. I wish I could say, aw, I'm a  rockstar and I have nothing to confess, but I'm not, and I do.
I haven't done my EAS 30-Day Challenge all weekend. I'm […]
[ More ]

The weather (here, at least) feels like autum. That means – SOUP!
This one is a favorite around our house. I've modified the original recipe from the Zolo Grill slightly to make it more points friendly. At eight, it's not super light, but it's filling. The cheese and sour cream do add to the […]
[ More ]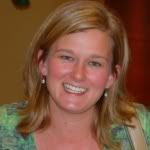 .!.
I have to warn you, Nature Valley Granola Nut Clusters, from General Mills, are addicting. Very, very addicting. So much so, I was half-tempted to hide them from my children and husband (because I do that sometimes, especially with all things chocolate, because when I want to indulge a little, I want my indulgence to […]
[ More ]

I have been poring over article after article, looking for something to jump out at me to share with you guys in regards to fitness.  I am so tired- it is midnight and I just want to crawl into bed.  Nothing I read appealed to me or those things that did had already been written […]
[ More ]

I want to repost this today and see how many of you have made an effort to use reusable bags when you shop! I have made some progress! I would say I am at about 50% now, which leaves a lot of room for improvement, I know! I have started keeping a stash of reusable […]
[ More ]
Cookies, Brownies & Granola – OH MY! So, if you still haven't gone over and checked out the offerings at Erin Baker's Wholesome Baked Goods, do it! You won't be sorry! You can also order Baker's products from Amazon, which has free shipping over $25. Good stuff!
By the way, I never told MY favorite…well, it's a […]
[ More ]