Hello brothers and sisters! Is it really weigh-in day already? Seems like we just did this a few days ago! WAIT! We did! It has only been 3 days since our Shrink For Good launch! I know we probably won't see any big losses in that short amount of time, but I expect a lot […]
[ More ]

 I LOVE PIZZA.  Period, the end.
However, all that cheesy goodness comes with a high price in the form of high calories.  In fact, I only had pizza once from January through July.  But that is all changing with this WW pizza recipe- it is truly divine and delicious and yummy and every other positive food […]
[ More ]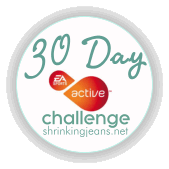 I asked our two winners of the EA Sports Active to guest post during our 30 Day Challenge.  Please give a warm welcome and some comment love/support/encouragement to our first poster, Barb from A Jiggle of Fat Chicks Lose Weight.  Her post is inspirational! ************************************* Hi all – I'm Barb from A Jiggle of Fat
Chicks Lose Weight. […]
[ More ]

Good morning, friends!  How's everyone doing this morning? I am excited about all of the fun stuff that's going on around here!  Are you participating in our Shrink For Good challenge and our EA Sports Active 30 Day challenge?  It's never too late to join us!
I'm so excited to introduce you to two new people we […]
[ More ]

We have so many exciting new things going on around here! I.LOVE.IT. I'm going to run through the list in case you have missed anything with the mega-posting that has been going on lately!!
**We are working with Weight Watchers for the Lose For Good campaign!
There is a sweet giveaway. Ahem, Jenny McCarthy autograph & a year […]
[ More ]
You are probably on information overload by now, but I have a few more quick details I want to share with you about the Lose For Good campaign!
In celebration of Lose For Good, Weight Watchers is offering a free month of Monthly Pass for any new member who joins during the campaign and that includes […]
[ More ]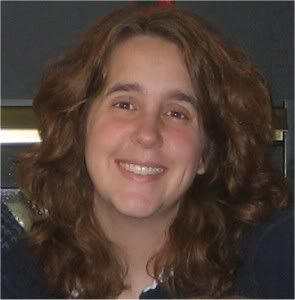 Today is the first day of our EA Sports Active 30 Day Challenge for the Wii!  Are you ready?
I popped in the disc this morning after I took my son to school.  I set my daughter, Emma (A.K.A. My Shadow), up with her own little set of resistance cables and told her she could stand […]
[ More ]

This week at The Sisterhood, and in support of our new Shrink for Good Challenge and the awesome Weight Watchers Lose For Good campaign, I will be posting DAILY a WW recipe that is near and dear to my heart, meaning I like it- A LOT.
I get bored with chicken and am always looking for […]
[ More ]

Our new challenge starts TODAY! I cannot even TELL you how excited I am for this challenge. Not only will we be improving our own health, we are going to giving back to our communities while we do it! It's a win-win, right?
Lose For Good launches today and will run through October 17, 2009. Last […]
[ More ]

Lace up your tennis shoes and get ready to burn some calories. The EA Sports Active 30 Day Challenge starts on Monday.  Can I get a woot, woot?! I'm ready to sweat, ache, and shed tears (not really the tears part).
I am ready to be commited to an exercise program *again* and shed a few more pounds, hopefully more!   […]
[ More ]
I am not ashamed to say that I have been self-conscious of my body pretty much all my life. My mom was a stick figure with that rapidfire metabolism that devoured cheese, burgers, grease and chocolate with an impressive speed and accuracy. As it so happens, she saved all those genes for my sister. Both of them, tall […]
[ More ]
Did you know that the number of hungry people in the world has exceeded the ONE BILLION mark for the first time EVER.1 That means ONE in SIX go to bed desperately hungry each night. The global economic downturn and rising food prices have contributed greatly to the amount of people suffering worldwide from acute […]
[ More ]

I know you all know that you're supposed to warm up before every workout, and cool down after.
But DO you? I know I don't. I never have. Sure, I may have done a few little stretches before games, meets, whatever in high school. But in practice, during our warm up jogs, you could find […]
[ More ]

I am sure a lot of you are familiar with Gen and her blog, Welcome to Quadville. I have followed the story of their family since the beginning of my blogging journey last year and have always been impressed with Gen's attention to her own health and her great, upbeat attitude on life. I read […]
[ More ]

When we put our our call for new contributors here at the Sisterhood, Jennette was one of the first to respond. She had stumbled on our EA Sports review and was excited by what she found here. She really wanted to share her story with us, and I am excited to bring it to you!
Meet […]
[ More ]