Good morning Sisters and Brothers!  It's Weigh-In Wednesday!  Lots to talk about this week, so settle in!
First, today is the end of our 21 Day Challenge.  We challenged you to challenge yourselves to create healthy new habits for 21 days.  How did you do?  Did you create healthy new habits?  Will they stick?  Did you […]
[ More ]
Alright Shrinkers, it's time to announce the winners of our WW giveaway! Our first winner is:  givinguponperfect who said that when she reaches her goal weight, she will buy new clothes and head off on a tropical vacation with her husband!
Winnder #2:  mommyp. She said she would take a trip to Wisconsin Dells with the family […]
[ More ]
Our next exercise challenge start date is quickly approaching and I need to know, are you "in" or are you "out"?
Here are the details….
EA Sports Active 30 Day Challenge Start Date: Monday, August 31st Runs: 30 DAYS!
Equipment Needed: Wii and the EA Sports Active "game" (or click on the link down there on the middle right, in the […]
[ More ]

We are all familiar with salt (sodium). I for one, know that if I eat salty foods before weigh-in day, I will most likely experience less of a loss and my fingers will puff up and look like sausages. But what do we REALLY know?
Sodium is an essential part of your diet. It:
Helps maintain the […]
[ More ]

Where were you when you first found The Sisterhood?  Do you remember how excited you were?  I know I couldn't have been the only one excited to find such an awesome site!
No matter how you found us, I know that you know what a special place this is.  We are here to support each and […]
[ More ]
Last year, more than 12.4 million children were at risk for hunger. In the United States. That's 17.2% of all US children, feeling hungry and not really understanding why. That's a sobering and heartbreaking statistic, Sisters and Brothers. About Share Our Strength®:
Share Our Strength® is a national organization that works hard to make sure no kid in […]
[ More ]

Here we are. My first confessional. Ever. Gulp. Okay, here goes. Forgive me Sisters, for I have sinned.
I had a run in with Betty Crocker this week. Emergency freak out frosting has been in the fridge all week. Cream cheese flavor – I emphasize FLAVOR because I'm pretty sure there's not any actual cream cheese in the […]
[ More ]

You guys are gonna hate me for this one. Here, I present to you, a "light" version of fried chicken.  '
It's kind of an oxymoron, isn't it?  Putting the word "light" right next to "fried"?  But sometimes, an occasion or your taste buds just scream for something fried, don't they?  Life sure does get boring eating […]
[ More ]
Did you ever see that Seinfeld episode where Jerry was waiting for the rental car and the lady at the rental car counter said there weren't any cars left?
It's one of my favorite episodes not just because it's happened to me before but because I love it when Jerry gets on a rant about something […]
[ More ]
Just a quick post to let you know we have a brand new feature here at the Sisterhood. It's so tiny (and cute) you might not have noticed it. You see down there at the bottom of this post? That cute little red heart down there with the words Add to Favorites next to […]
[ More ]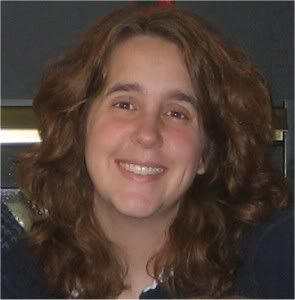 So, I'm training for this 5k. Again. I already completed one earlier this summer, but I wasn't very satisfied with my time.  So I decided to sign up for another one. This weight loss/exercise thing is so hard (whine). Anyway, I'm training for a 5k on September 12th and I have found myself in a very, VERY dire situation.
I […]
[ More ]

Brace yourselves, Sisters (and Brothers), because this is going to be packed with all kinds of excitement and information. For.real.
How are you doing on the 21 Days Challenge? It's been 14 days and hopefully those new habits are slowly forming! How are you feeling? Is it getting easier, or has it been hard? Have you […]
[ More ]

Calling all Sisters and Brothers!  Gather 'round, gather 'round!!  We've had a lot of new people join our ranks in the past few weeks and I want to introduce them to you!! New to the Sisterhood and Blogroll we have: Kathi Laura D. Char @ Losing The Weight And Keeping It Off Lisa H. @ Lose with Lisa
Kate @ Diary […]
[ More ]
A few weeks ago, I was asked if I would like to participate (on the behalf of SJ) in a campaign for Weight Watchers and their partners, Share Our Strength and Action Against Hunger, called Lose for Good. Being that I love Weight Watchers, and LOVE helping out good causes, of course I said YES!
Last […]
[ More ]

1. Okay, fine.  I confess.  I ate a Blizzard for lunch on Saturday.  I know it's terrible to use food to try to make me feel better, and it's something I NEVER do.  But I did.  It was good, too.  First blizzard in ages!  (I did get a small, though!)
2.  I told you in my […]
[ More ]