This is the day of the week when we confess our sins and triumphs! Here goes: 1.  I did not weigh-in last Wednesday, but did when I got home from L.A. I was down THREE pounds.
2. I practiced moderation while I was away. Why is it easier for me to eat better while I am away […]
[ More ]

So it's Monday and that means only one thing- TRUE CONFESSIONS.  Now that I am getting consistent with TC, I am starting to dread Sunday nights where I sit down to think about my confessions.  Why is it that I focus on all the things I did wrong, all the things I should not have […]
[ More ]

Last week was one of those weeks when life just happened.  I had big plans to have a great week work out wise, and it just didn't happen. I got my work out in on Monday.  Felt good about finishing week 2 of Chalean Extreme. Then…
The stomach bug hit.  Tuesday evening and all day Wednesday were […]
[ More ]

I love zucchini, and I love peppers, and I love tomatoes. 
I rarely put all three together in a sauté pan.  In fact, I rarely sauté any veggies.  I am a fresh veggie kind of gal.  However, after following this simple recipe and the absolute deliciousness it was, I will be doing it more often.  I […]
[ More ]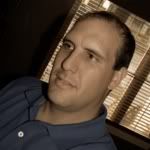 This time last week I was in KY drinking too much beer. Tonight i'm just drinking lemonade. I should be drinking water. I wont' drink any more lemonade tonight.
Did you know that in KY guys impress girls by revving their truck engines and the louder your truck, the more desirable you are ? […]
[ More ]

If you remember the team challenge, you will recall that Shawn was our Biggest Shrinker at the Sisterhood, ahem, Brotherhood! He lost an outstanding amount of weight, 9.15% of his total body weight, and his team also WON the challenge! We are so proud of you, Shawn! We love that you weren't intimidated by a […]
[ More ]

Before I decided to get fit, I would always say, "I would totally work out, if I just had someone to work out with."  And I would.  If I could find someone else that would work out with me, I would do it.  I didn't necessarily need the person there to talk or socialize with, […]
[ More ]

I've been told more than once recently that I don't look like a sorority girl, but in fact, in college, I joined a sorority.  At the time, it was something I needed.  I lived at home and was hopelessly shy.  I had a few friends I made in class and one of them pledged.  Through […]
[ More ]

Holy cow, is it THAT day already?  Weigh-in day?  You better believe it!! First, how's the 21 Day Challenge going?  You are participating in it, aren't you?  (You better be!) How is it going?  Are those new and healthy habits forming?  I'll be they are!
Okay, sisters and brothers, it's time.  Love them or hate them, the […]
[ More ]

Also, it was the end of Week 2 of ChaLEAN Extreme.  Since first starting Chalean Extreme I realized that my posts could all sound the same, so, I'm just going to keep you updated here and there until I move into the next phase.  Here we go with my confessions:
1.  I finished Week 2 of […]
[ More ]

It's Monday morning and time to "confess" my transgressions from the past week.  The Catholic in me just loves this- HA!
And you guys get to play along too-wahoo!  Write a post sharing your confessions and then come back here and leave the link in the comments sections.  That way, I can come visit your blog, check […]
[ More ]

OK ya'll.  It's time for another seriously awesome Weight-Wacthers friendly recipe.  I found this one on Chubbie Chica's blog.  Go ahead and bookmark her page as she has TONS of Weight Watcher recipes.  In fact, you will probably see a few more of her recipes highlighted here.
So yeah, this chicken recipe is one of my […]
[ More ]

Here at the Sisterhood, we LOVE to pick the brains of our Biggest Shrinkers! Our Biggest (female) Shrinker of the Shrinking Days of Summer challenge was Sarah, from Washing Away the Gain and she is wonderful enough to let us in on some of her wisdom and tips! Thanks, Sarah! We are so proud of […]
[ More ]

Let's rewind a little less than two years ago.  I was just beginning my weight loss journey and was convinced that cardio was the only way to go.  I didn't need any of that other stuff, right?  Right. (Read with sarcasm.)
I came home one day after work in a hurry.  It was 5:20 p.m., and […]
[ More ]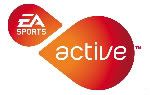 **This giveaway has been closed!** All of us at the Sisterhood have had the extreme pleasure of trying out the new EA Sports Active Personal Trainer for the Wii.
I have exercised with the EA Sports Active for the last two days and OMG- I am DYING.  But in a good way.  My muscles are sore beyond […]
[ More ]