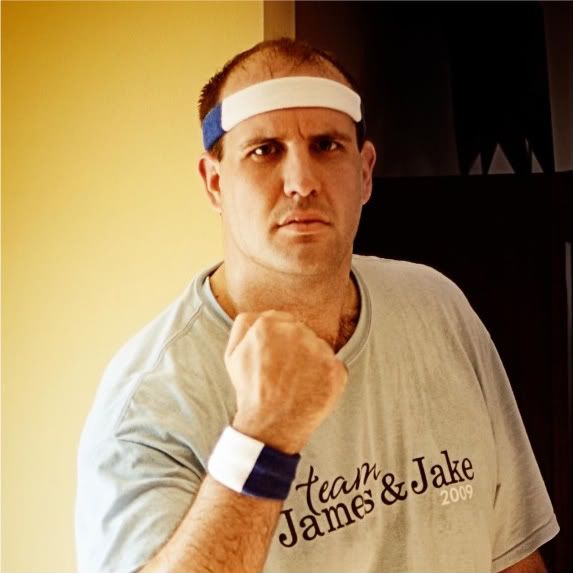 The Gruve is a weight loss management system that helps you lose weight by helping you making small, sustainable changes in your daily activities. It does this by creating daily activity "Green Goals". These goals are not your normal exercise based goals, rather they are NON-exercise based goals. You meet these goals […]
[ More ]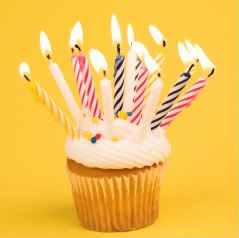 …that we have a birthday in the house!!!!  That's right, today is our very own Brian's Birthday!! 
I have to say that when I first found the Sisterhood, I was surprised to see a guy blogging with a bunch of girls, but you know…he's the best damn guy us bunch of blogging girls could ask for!!  […]
[ More ]

How was your labor day weekend ?  I hope it was full of good (healthy) food and fun with family !
So get on the scale and weigh-in,  then blog your results and experiences with the Shrink for Good and EA Sports Challenges.  Then come back and  link to your post in the comments section.  If […]
[ More ]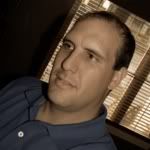 after all was said and done last week, I lost 4lbs.. which I'm happy with. I hope to do something close to that this week, though we are going to KY to celebrate my neice's 3rd birthday. Parties are tough- I can do it though !
[ More ]
First off thanks everyone for such a warm welcome back into the world of shrinking jeans. I appreciate your comments very much !! 
We had an absolutely spectacular weekend – things just fit into place nicely with the walk and the fundraising and all the great food.  I should probably win an award for walking 10K […]
[ More ]
hello everyone – I am Brian.. and I am happy that Christy didn't delete me.. cause i need help !!  I have been gone for most of April and my weight loss has been at a stand still.  I need to buckle down again. Badly.   Isn't it funny how you don't really ever have the […]
[ More ]
So the past two weeks I didnt' post, but I did work alot and eat alot.  So I'm not exactly where I want to be weight wise at the moment.  I'm still under 3 bills but not near as much as I would have been if I hadn't lost focus. 
Lucky for me I'm married to […]
[ More ]
You know its not good when you start every post with " I can't believe its been so long since I have posted !"   I don't know how you ladies find the time and material to post so often !!!    I have been working alot lately and not getting sleep.  But the end […]
[ More ]
I dont want to be a party pooper. So Here goes…    1.  I had a bit of  major food break down tonight… 2 hamburgers..fries..a box of pudding and a container of cool-whip. It was sugar free / fat free puddin and coolwhip.. but, come on.
2.  I will do anything to avoid writing my essays for my b-school […]
[ More ]
.!.
I'm visiting Beth and her husband Brian. We're having fun, let me tell you. So much. And you'll be proud to know that Brian is totally keeping me in check on my eating. At least he's trying! Like this evening when I opened up the birthday cake box and he said, "you know, I didn't […]
[ More ]
Featured
Choose You

I'm guilty of it and you probably are too. Most women are, in fact.
What am I talking about? Putting your own health on the back burner to attend to the needs (and, let's face it, WANTS) of others. There's laundry to wash, fold, and put away. Breakfasts, lunches and dinners to prepare. Sporting events, rehearsals, […]
New Recipe
Makeover Nacho Beef Bake

Isn't this a pretty picture?!  I took it : ). Simple, easy, and delicious.  What more could you want from a recipe?  I found it difficult to control myself at one serving- that is how yummy this one is.  Consider yourself forewarned! Makeover Nacho Beef Bake (online here)

Ingredients

1-1/2 pounds lean ground beef (90% lean)
1 can (15 ounces) […]
Most Popular