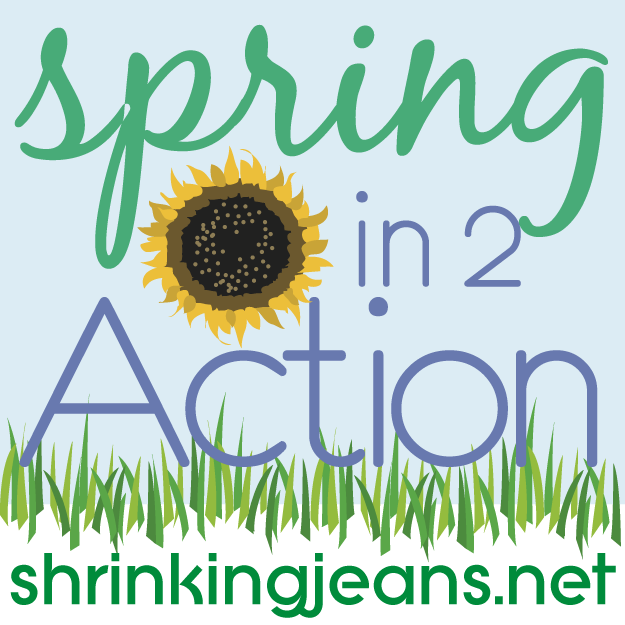 Finale? Really?! Where has the time gone? I might be having a minor panic attack when I think about the fact that May is already half over and the kids are going to be done with school in two weeks.
We have been Springing into Action for the past several weeks. Remember back on Day One when we discussed our Action Plans?
Analyze your goals – decide what you want to accomplish over the next 6 weeks.
Commit to a plan – how are you going to achieve your goals? Put it on the calendar!
Track your progress – Journal, journal, journal. Whether it's on your blog or on paper.
Inspire yourself and others – Supporting other people will inspire you to do your best.
Overcome your fears – Face them head on, and realize you're strong and can do anything.
Never give up – Enough said. Quitting is not an option.
Did you stick with your plan? Have you seen success and reached your goal? Tell us about it in the comments below or by blogging and leaving a link to your post!
We have been busy kicking-ass in April and building mad muscles in May! Are you enjoying the monthly workouts? Are there certain areas you would like to see targeted in upcoming workouts?
Stay tuned for a new, fresh challenge coming your way June 1st! Details coming soon!
Keep checking in every Wednesday! We love to stay in the loop with our readers!
(Visited 228 times, 1 visits today)
Tags: exercise, featured, finale, fitness challenge, losing weight, Melissa, spring into action, support, Weight loss challenge
Category: Challenges, LOSE IT, Melissa, MOVE IT, Spring Into Action