Good morning! Have you had your breakfast this morning??
If you've heard it once, you've heard it a million times. EAT YOUR BREAKFAST!  No, it's not me yelling at you, it's them. You know the ones. The ones we refer to when saying "They say you should eat your breakfast!"  Whoever "they" are. The really smart people who do all those studies who […]
[ More ]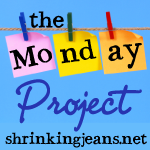 I see a lot of new faces around here (HURRAH!!!) so to recap what The Monday Project is, each week we have a "project" or a "question" that helps you renew your motivation and/or reflect upon yourself. You have the whole week to do it and we link up our "answers" or "projects" on Fridays. […]
[ More ]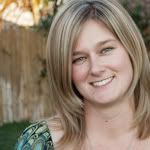 ***************WINNERS HAVE (FINALLY) BEEN CHOSEN! So sorry for the delay!!***************
BOCA Meatless Products recently contacted the Sisterhood about hosting a House Party. Lisa and I held the party at her house last weekend, and it was so much fun! BOCA sent us a party box complete with coupons for free products, recipe booklets, an apron, oven mitt, […]
[ More ]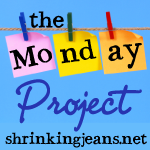 No sooner did I fire off this post about The Bank did I have plenty to put in there myself. Oh do I have a story or two to tell and I hope you do too!
What? I'm sorry? You have no idea what The Monday Project is? Well, then come on in and have a […]
[ More ]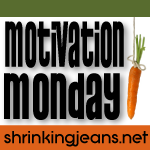 When my husband was out of town last weekend, I missed a ride with my triathlon group because I didn't have anyone to watch the kids. (I used the bike trainer in my living room instead.)
And that was just fine with me, it was freakin cold outside and after everyone got done with the ride, […]
[ More ]

We're continuing the ooey gooey chocolatey goodness this weekend with a sweet, delicious recipe perfect for Valentine's Day! I found this recipe on Weight Watchers, and guess what my family is getting for their Valentine's treat? Yup.
Mini Chocolate Cheesecakes with Chocolate Crusts. A mere 3 points in Weight Watchers. Or 150 calories/5 grams of fat, your […]
[ More ]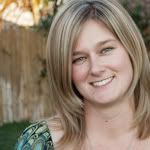 Did you know that in addition to February being Heart Health Month, it's also National Chocolate Month? When Hershey's contacted us about doing a review for their Hershey®'s Dark products, I actually paused before I shouted YES, and then I decided to take one for the team. You're welcome.
Are you familiar with Bob Greene and his Best Life […]
[ More ]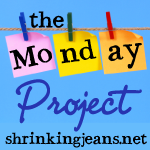 The Rethink Your Shrink Challenge has come to a barely slightly early end and this is the final Monday Project for the challenge. I know! Where did the time go?! Today what we really want to know is, how did you do? And we mean really. How did you do? Got some pictures??
Did you discover your patterns? […]
[ More ]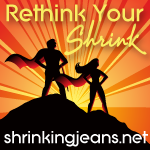 Oh dear shrinkers, rethinkers, and rethinking your shrinkers! I cannot fathom the fact that this is the last weigh-in of the Rethink Your Shrink Challenge! Don't pay attention to the sister behind the computer who's getting all teary-eyed!
(Um, edited to note: Boy, we can't get anything past you guys, huh!? No, you're not crazy. Apparently we […]
[ More ]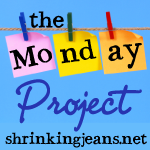 I'm getting a little misty-eyed over here! Rethink Your Shrink is coming to an end! Are you ready? Did you rethink? And moreover, did you shrink?
What happened over the past 7 weeks? Did you move more? Did you find victories? Did you find non-scale victories? Did you do something you've never done before? (And […]
[ More ]
**UPDATED! WINNER of the GU giveaway is: LadyG8r!!  Congrats!! Please send me your snail mail address at [email protected]!**  
I love GU. Pronounced "goo."
GU is an energy gel. What is this energy gel I speak of? And who should be eating these? And why? Do we really need these in our lives?
Yes. But not all the time. And […]
[ More ]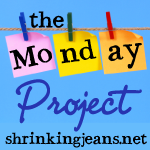 Good morning sisters (and brothers!) This week was an interesting one, right? We got to step a little bit more outside our comfort zones, physically, and do something different. At least I hope we did! Did we? It's a little scary isn't it? How do you feel today? Fearless??
So often I find myself on the outside of […]
[ More ]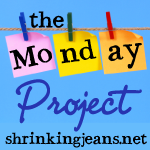 Good afternoon, sisters!! Well, we're getting pretty far down the line in this challenge, I can't believe we have just three weigh-ins left! And can you believe that it's already February? How did that happen?
We have been in this challenge since December (almost five weeks!!) and by now you've had a chance to either get in […]
[ More ]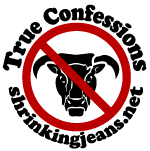 We're all good. We're all  great. We are all wearing our little shiny halos, right? NOT!!!! Maybe I'm just speaking for myself but I gotta tell ya, I have one big confession on this True Confessions day and it all centers around last Wednesday. Oh, that fateful day.
I need to erase this week and start over. This […]
[ More ]

Just a side note, I'm not sure how this is FIVE layers…I counted three. Maybe four, if cheese is a layer. Anyhow… I wanted to make something snack-y, because the biggest snack day all year is coming up – SUPER BOWL!
Did you know the Super Bowl is the highest chip consumption day of the year? True […]
[ More ]