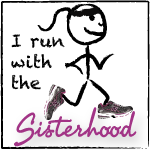 We are in the middle of celebrating our self-proclaimed Sisterhood Running Month, around here at Shrinking Jeans, and it's going wonderfully. So many women, and men, have stepped up and Run a Mile with us, and others are finally dipping their feet into the proverbial running waters. For us at the Sisterhood, it feels like […]
[ More ]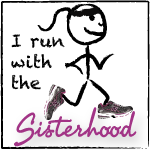 We're continuing our celebration of Sisterhood Running Month and our "How To" series with a post on the most common running injuries. Be sure to check out Part I and Part II of our running series.
Running injuries are something lots of us here at the Sisterhood have dealt with as we've trained for the San Diego […]
[ More ]

I'm not sure what you guys think of those of us who write for Shrinking Jeans.
I'm not sure if you think "wow, those chicks have their #$#@% together all of the time…. they know exactly what to write and when to write it….they are so awesome….they are pillars of strength when it comes to this […]
[ More ]

The Athlete's Kitchen Copyright: Nancy Clark MS RD CSSD May 2010 Protein, Carbs & Endurance Performance: Finding the Right Balance
If you are curious about how to best fuel for endurance exercise, here are some tips presented at the 27th Annual SCAN* Symposium, April 2010.  The information was presented by Asker Jeukendrup PhD, […]
[ More ]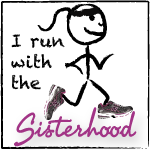 **Updated – Congrats to our six winners! See below! Did you read Part II in our series on running? If not, go do it now. I'll wait.
Okay! You're back! We are giving away a few of our favorite things to SIX of our readers! Each prize package will consist of:
A $10 iTunes gift card Bodyglide For Her
Canister […]
[ More ]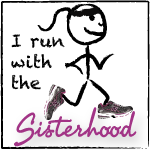 We are continuing our celebration of  Sisterhood Running Month with our "How To" series! We all have certain things we swear by when it comes to running(and trying to run, in my case). A lot of it is just trial and error, finding what works for YOU. Keep in mind, what works for one person, […]
[ More ]

**UPDATE** Winner has been randomly chosen from the comments below! Congrats, Lisa!
You may recall a few months ago when a few of us Shrinking Jeans writers traveled to Baltimore for the FitBloggin' conference. Not only did we get to meet each other (finally!), but we were in the presence of some awesome companies as […]
[ More ]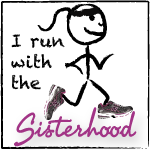 **UPDATE** As of the last tally, including the 'hood, this post, and the Facebook event, we are up to over 150 miles!!! That means over 150 people got out there and got active! So amazing! If we added up the total miles of everyone, I have a feeling we would be really close, if not […]
[ More ]

Here in Florida, we went from winter, almost straight to summer. Our spring, which usually lasts until the end of May, ended instead at the end of April. It's the first week of May and already I'm finding myself running in that oppressive summer heat, which means a humidity of 80-90% and a temperature of 80 degrees and higher. Egad! It's HOT!!
Instead […]
[ More ]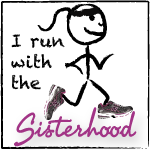 Today marks the start of RUN A MILE DAYs, hosted by the American Running Association! That's right! Between today and Saturday, May 8th, we are encouraging EVERYONE, young or old, male or female, marathon runner or couch potato, to get up and get those legs moving for ONE MILE! No excuses, each and every one […]
[ More ]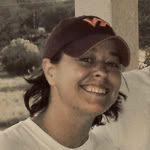 For those of you that aren't playing along on twitter, WHY AREN'T YOU?!  Seriously.  Okay, okay, I get it that some of you may not be able to follow along.  So, here's tonight's tworkout out for you to do on your own.  I know you will. )
1. Run in place for 2 mins, jumping […]
[ More ]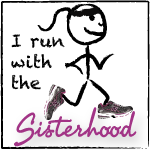 If there's on piece of advice I can offer someone who's thinking about running, it's find a program and stick to it like glue. No matter how physically fit you are or aren't, if you've never run and you try to do too much to soon, you'll just end up injured, frustrated, and you'll likely […]
[ More ]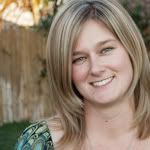 **UPDATE! Winner has been chosen! Congrats, Tirah!** Did you hear? May is Sisterhood Running Month! Go read all about it here.
One of the first things you need to do before you hit the ground running, is find a good pair of shoes. Yes, running shoes are an investment – you should plan on spending $75-$100 on […]
[ More ]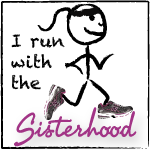 May is Sisterhood Running Month! Yeah, we just made that up, but it seemed like a really cool thing to do in light of the fact that Team Shrinking Jeans is closing in on the San Diego Rock N Roll 1/2 Marathon.
On June 6th, 15 of us will lace up our shoes and hit the […]
[ More ]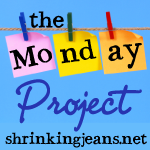 Hi! How did you do this week? Did you round up the troops and head outside? Did you convince someone that getting active was totally awesome? Go hiking? Bike riding? Spread the exercise joy around? You can read more about this week's Monday Project here.
Tomorrow is soccer day with my son, so we're going to […]
[ More ]
Featured
Choose You

I'm guilty of it and you probably are too. Most women are, in fact.
What am I talking about? Putting your own health on the back burner to attend to the needs (and, let's face it, WANTS) of others. There's laundry to wash, fold, and put away. Breakfasts, lunches and dinners to prepare. Sporting events, rehearsals, […]
New Recipe
Makeover Nacho Beef Bake

Isn't this a pretty picture?!  I took it : ). Simple, easy, and delicious.  What more could you want from a recipe?  I found it difficult to control myself at one serving- that is how yummy this one is.  Consider yourself forewarned! Makeover Nacho Beef Bake (online here)

Ingredients

1-1/2 pounds lean ground beef (90% lean)
1 can (15 ounces) […]
Most Popular