A while back, the fabulous team at BornFit asked me if I would like to help them kick-off the Motherhood of the Traveling Shirt. I was honored that they would even THINK to ask me, so of course I said yes. They sent me a magical shirt to inspire me on my journey to get […]
[ More ]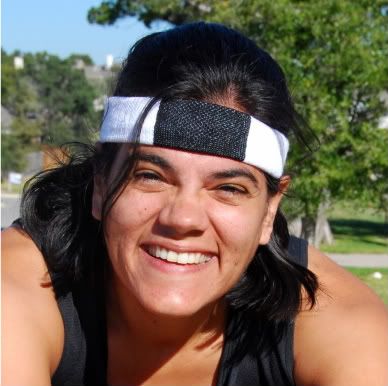 When I started this running gig back in October, I heard some rumblings here and there about a site called www.dailymile.com.  I checked it out briefly but didn't give it much thought because um, hello, I already have enough sites that I write on/check status/update or twitter/facebook/blog. 
I had no intention of adding ANOTHER ONE to […]
[ More ]

Our lovable Christie O. is putting on a fun (and very brave) fundraiser today at Westfield Countryside Mall in Clearwater, FL, from 10 a.m. until closing or until she reaches her Team Shrinking Jeans fundraising goal, whichever comes first. She's super nervous, as we all would be, so let's show her as much virtual support […]
[ More ]

Time is what we want most, but… what we use worst. ~William Penn
I'm going to be honest with you.  I'm struggling a little bit right now.  I'm having a hard time figuring out when I'm going to do the stuff that I "need" to do during the day.  It seems like everything is equally […]
[ More ]
I wanted to do some sharing this morning, some things that you may not know about the lot of us and some things that happened at Fitbloggin 10 (a conference aimed at gathering health bloggers all in one place that many of us went to over the weekend.)
1.  On Friday, the day I could not eat […]
[ More ]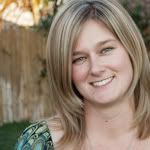 Hello lovely Sisters (and Brothers – we know you're out there!)! Guess what today is? It's the day before our Wednesday weigh-in and that can only mean one thing: Last Chance Tworkout!
The lovely (and sometimes mean) April has put together a fantastic tworkout for you, so be sure to tune in to the Biggest Loser […]
[ More ]
Hello to all of our shredders out there! Can you believe we have shredded our way through March already? Time flies when you are doing jumping jacks…
How many of you are still hanging on strong?  Show of hands (well comment anyways) .Am I the only one that is starting to feel like I am getting […]
[ More ]
There is no better way to meet each other for the first time than piling up in one room! (I should post a picture of the girlie mess that's in here!) We're at Fitbloggin' (me, Christy, April and Lissa) and we're anxiously awaiting the arrival of Thea!
It's already been a blast meeting everyone and running in a […]
[ More ]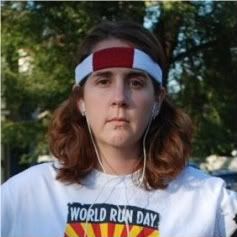 UPDATED::  The winner of the pink Gymboss was Dawn at Babyboy3!  Congrats, Dawn!  Send your info to [email protected] and we will get this out to you!!
I don't like the treadmill at all. Like, at all. I get really bored and am constantly looking at the clock. When I try to cover up the […]
[ More ]

Welcome to today's Sisterhood Bash Happy Hour! What's the Sisterhood Bash? Go check it out – we're raising money for the Leukemia and Lymphoma Society and there are MANY chances to win fabulous prizes…and cash. Yes, cash. So, it's hump day – Wednesday – I am so glad we're halfway through the week.
AND IT'S ST. PATRICK'S […]
[ More ]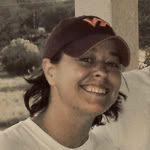 It's Tuesday, and that means tonight, during the Biggest Loser – or your Tuesday evening program of choice – the Sisterhood will be tweeting a last chance tworkout via Twitter!
April tweets starting at 8 p.m. CST, and Heather tweets during the West Coast showing of the Biggest Loser – starting at 8 p.m. PST. To […]
[ More ]

****Our Team Shrinking Jeans Bash has come to an end! We are in the process of evaluating, tabulating and calculating the numbers, so stay tuned for the announcement of the winners on Wednesday!****
That's right! You heard us, we're hosting a bash and we are inviting you to join in the fun! We will be featuring […]
[ More ]

This past week has been a huge struggle for me, workout wise. I'm hurting, and it's kind of freaking me out. I listened to some of my fellow Sisters last week in one of our Team in Training conference calls, who were having a hell of a week LAST week. The OHMYLORDIMUSTBEOUTOFMY MIND week.
Pretty sure this […]
[ More ]

It Tuesday, and that can only mean one thing: Last Chance Tworkouts!
So here's the skinny:
Follow the Sisterhood on Twitter! Join us while we watch the Biggest Loser. We'll Tweet a #tworkout for you to complete during the commercial breaks.
Tworkout starts at 8 p.m. Central time, and we have a West coast edition at 9 p.m. Pacific time.
If you […]
[ More ]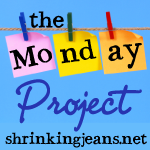 We've been playing along with the Monday Project since the first week of January here at the Sisterhood and that means we are in WEEK 10 of Monday Projects! Wow!! We've had a lot of awesomeness come out of them, too, with some pretty memorable projects and a lot of soul-searching along the way. There was […]
[ More ]
Featured
Choose You

I'm guilty of it and you probably are too. Most women are, in fact.
What am I talking about? Putting your own health on the back burner to attend to the needs (and, let's face it, WANTS) of others. There's laundry to wash, fold, and put away. Breakfasts, lunches and dinners to prepare. Sporting events, rehearsals, […]
New Recipe
Makeover Nacho Beef Bake

Isn't this a pretty picture?!  I took it : ). Simple, easy, and delicious.  What more could you want from a recipe?  I found it difficult to control myself at one serving- that is how yummy this one is.  Consider yourself forewarned! Makeover Nacho Beef Bake (online here)

Ingredients

1-1/2 pounds lean ground beef (90% lean)
1 can (15 ounces) […]
Most Popular