You read the title of this post and thought personal chef, right? I wish.
No, I'm talking about the little kitchen gadgets and helpers that make this whole healthy eating thing easier. Personally, I'm kind of obsessed with gizmos and doo-dads and I am not allowed to watch infomercials or anything of the like. I kind […]
[ More ]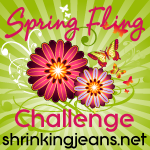 Oh my goodness gracious… First off, on behalf of The Sisterhood, let me say WE'RE SORRY!!  If you checked in yesterday you would've noticed our site was down.  Christy the Wondergirl worked feverishly to get things going again and everything is back to it's normal wonderful glory!
Because of that, some of you may have missed out […]
[ More ]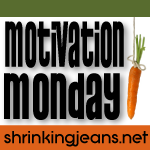 Lately, things for me have been one of those times that life has just happened.  I've had this to do or that to do OR this has happened and that has happened.  So, some things have had to give, which mainly means work outs.
Truth is, with everything that has been going on, I just haven't […]
[ More ]

I think my children might be vegetarian and it's of no work on my part, not that there's anything wrong with it of course. But I'm as carnivorous as they come (big fan of the warm red center. BIG FAN.) But when I make a meatless dinner as opposed to a meatFUL dinner, I get […]
[ More ]

It's Spring. Can I get a HECK YES?! [raises roof] Time to get outdoors. Hit the trail. Get some fresh air. Eat some trail mix. Be one with the wilderness (okay, I got a little carried away). Yep – it's hiking season!
If you've never been much of a hiker, I've got to tell you, it's some fabulous […]
[ More ]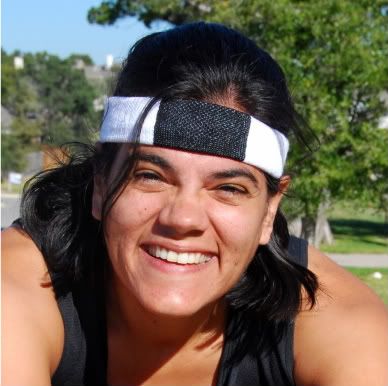 Do you ever wish that you could go back in time and change your actions or behaviors, or lack thereof?  Do you ever think- if I had only known that when I began xxyyzz, then I would be in a much better place/would have made better decisions/wouldn't feel lik crap now?
This Thursday Three is the […]
[ More ]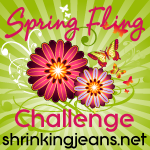 Hello to all our Sisters (and Brothers – we know you're out there)! How was your week? Are you still going hot and heavy with the losses, or do you feel like your floundering a little bit? Me? I'm on a little bit of a detour right now myself. I kinda fessed up to how […]
[ More ]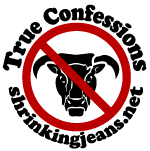 Tuesday, Tuesday, Tuesday.  Terrible Tuesday? Tortuous Tuesday? Tattle-Tale Tuesday? Nope. True Confession Tuesday. Let's air some dirty laundry, shall we? Let us know if you had a couple speed bumps this week or if it was all smooth sailing.  The first step in correcting a problem is identifying it!
Confess, blog, link up.  It's that simple folks!  […]
[ More ]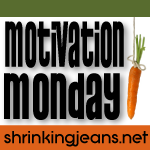 Can I be honest? Yes, you say? Why thank you…(kisses) I have been lacking motivation. There. Phew, I said it. It's off my chest now. Do any of you need to get that off yours too?  (please do and we will re-group together)
I'll spare the excuses (because I'm good at them). It is what it is. I'm having a […]
[ More ]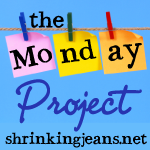 This week's Monday Project is a part 2! Last week, we picked out a book that's something to do with fitness and/or healthy living and this week we're reading it. Today, if you have a great suggestion for a book that you've already read, please leave it in the comments below!!
If you're just now catching […]
[ More ]

I've been thinking a lot about San Diego this week as I've been doing my 1/2 marathon training, and one thing I want to have while I'm there is some good fish tacos. I'm totally craving them. I found this recipe on WW.com and I'm hoping to cook these up for my family sometime soon! YUM!
Points […]
[ More ]

I admit that winter got to me.  I'm sick of the cold, wet, dreary weather.  All it makes me is lazy.  And lazy I have been.
Isn't it funny how much weather can affect our moods?  The past few weeks here, it has been such a struggle to get up and get moving, but this week?  […]
[ More ]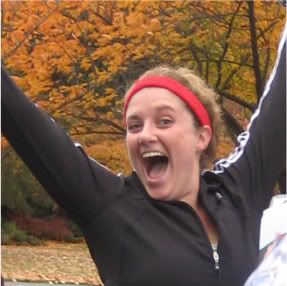 I wanted to write something all clever for April Fools Day. Something to freak y'all out.  Cause I wanted to be all, APRIL FOOLS! Bwa ha ha! Best laid plans, right? Oh well, it's the thought that counts.
But, in the spirit of FOOLING, I thought I'd discuss ways I FOOL myself. I have plenty of mind […]
[ More ]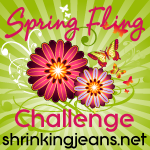 The Spring Fling Challenge is going hot and heavy.  We still have a few more weeks left to go, though.  How are you doing?  Are you full steam ahead or have you lost your steam?  Go ahead, you can  be honest with us.  Chances are, you are not alone in whatever your answer may be.
But […]
[ More ]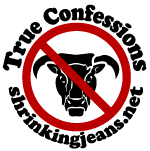 True Confessions in the house! Or is that in the 'hood? Hmmmm. Let's see…..
The good:
I am officially running again. WOOT! That little bout with tendinitis really scared the shit out of me, though. Seriously. I thought all my training for the San Diego Rock N Roll 1/2 marathon with Team Shrinking Jeans was coming to an […]
[ More ]
Featured
Choose You

I'm guilty of it and you probably are too. Most women are, in fact.
What am I talking about? Putting your own health on the back burner to attend to the needs (and, let's face it, WANTS) of others. There's laundry to wash, fold, and put away. Breakfasts, lunches and dinners to prepare. Sporting events, rehearsals, […]
New Recipe
Makeover Nacho Beef Bake

Isn't this a pretty picture?!  I took it : ). Simple, easy, and delicious.  What more could you want from a recipe?  I found it difficult to control myself at one serving- that is how yummy this one is.  Consider yourself forewarned! Makeover Nacho Beef Bake (online here)

Ingredients

1-1/2 pounds lean ground beef (90% lean)
1 can (15 ounces) […]
Most Popular