Week One of our Shrink-A-Versary Extravaganza challenge is dead and gone. How did you do? For those of you that celebrate Halloween, did you keep control of yourself around all that candy? I know I didn't. Halloween is evil. Especially with four kids and ALL THAT CANDY.
How are our EA Sports 5K challengers doing? Are […]
[ More ]

Update!!! We have a winner! Misty1975, can you please pass some of your awesome luck onto me? Pretty please! Congratulations, you are the winner of a new bra from Moving Comfort! Can you please email me with your size and mailing address – [email protected] .
Are you enjoying our Shrink-a-Versary giveaways? We have another awesome […]
[ More ]

Update!!! The winner of the $75 Born Fit gift card is… WWCollegeGirl!! Congratulations!
Who here uses artificial sweeteners?  When you're trying to count calories or points, you learn quickly ways to save calories or points.  When I first started counting calories, I looked at the 15 calories for the packet of sugar then I looked […]
[ More ]
*****Misty1975 is the winner of the Tide/Bounce gift basket from Proctor & Gamble! Congrats Misty!!!*****
Today's giveaway is brought to you by the awesome ladies at Procter & Gamble! Lisa, April, and I were lucky enough to meet Lauren and Sarah at Blogher Chicago back in July, and we had an amazing time hanging out with […]
[ More ]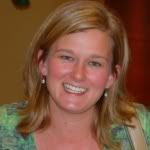 So how goes the EA Sports Active 5K training? Are you training? You are training, right? Because the run is in 10 days. Of course you're training, and you're totally ready to go!!
Are you sitting there staring at your screen in disbelief, having not a clue as to what I'm speaking of? Well, go read […]
[ More ]
Now isn't that a mouthful!!?
November marks the one-year anniversary of The Sisterhood of the Shrinking Jeans. ONE YEAR! In the past year, we've had 6 weight loss challenges, several fitness challenges, and mini-challenges galore. We have members who've been with us from day 1, and we've been joined by so many wonderful people along the […]
[ More ]

The winners of the Lose For Good tote bags are as follows: Tami Heather Brian Margie Audrey Kristin Thea Pubsgal Mendie Lisa
Woo-Hoo! Thanks so much to ALL OF YOU for your hard work and determination. Please email me ([email protected]) with your contact info and your bags will be on the way! Have a great weekend!
[ More ]

We all know that we've been doing the Wii, or Shredding, or finishing triathlons, or 5ks, or whatever you've been doing fitness wise. So, with all this fitnessing and challenging and exercising, I want you to answer this question: How fit are you?
Being fit is such an abstract term.  How do you measure it?  Push ups? Running? […]
[ More ]

Hello sisters and brothers!! Today is weigh-in day here at the Sisterhood, and we want to know how you did this past (non-challenge) week! Did you keep up your momentum and shrink some more? We hope so. Hop on those scales and let us know how you did, okay!
And now for the important stuff! SHOW […]
[ More ]

Today is the day!! The final weigh-in for the Shrink for Good Challenge, and boy are we excited to find out how everyone did! This challenge has been about so much more than just losing weight. It's been about coming together as a community and doing something good for someone besides ourselves. Doing something good […]
[ More ]

Did anyone watch The Biggest Loser last night?  I'm sure a lot of you did.  No worries, I'm not going to rant about a certain contestant here.  I already did that over there, so you can read it if you like.
As aggravating and as mad as I can get at certain people on the Biggest […]
[ More ]

As we all know this October is Breast Cancer Awareness month, and  I have decided to bring you the story of  a survivor.  I would like you to meet my friend, Rose.  Rose and I work together.  I'll never forget the day that Rose told me that she had been diagnosed with breast cancer.  Her […]
[ More ]

.!. You may remember TJ from earlier in the year when she put our inquiring minds to ease by answering our fitness questions! Well, guess what? She's back! TJ and Christy created Run U Mother with hopes of empowering women and to inspire moms to get active and get moving.
Today, the Sisterhood and Run U Mother […]
[ More ]
Despite my 40 point dessert, I managed to drop another pound this week! That brings me to 3 pounds for the challenge (1.6 pounds down from where I started…stupid Week 1 gain!)
2 pounds to go!!
[ More ]

Hello fellow Shrinkers! Can you believe we're four weeks into the Shrink for Good Challenge? And on the final week of the EA Sports Active 30 Day Challenge? Man, time sure flies when you're having fun…or not (I'm having fun, I promise.  I just LOVE kick backs).
So, you know the drill. Hop on your trusty scale. […]
[ More ]