Where were you when you first found The Sisterhood?  Do you remember how excited you were?  I know I couldn't have been the only one excited to find such an awesome site!
No matter how you found us, I know that you know what a special place this is.  We are here to support each and […]
[ More ]
Last year, more than 12.4 million children were at risk for hunger. In the United States. That's 17.2% of all US children, feeling hungry and not really understanding why. That's a sobering and heartbreaking statistic, Sisters and Brothers. About Share Our Strength®:
Share Our Strength® is a national organization that works hard to make sure no kid in […]
[ More ]

Here we are. My first confessional. Ever. Gulp. Okay, here goes. Forgive me Sisters, for I have sinned.
I had a run in with Betty Crocker this week. Emergency freak out frosting has been in the fridge all week. Cream cheese flavor – I emphasize FLAVOR because I'm pretty sure there's not any actual cream cheese in the […]
[ More ]
Just a quick post to let you know we have a brand new feature here at the Sisterhood. It's so tiny (and cute) you might not have noticed it. You see down there at the bottom of this post? That cute little red heart down there with the words Add to Favorites next to […]
[ More ]

Calling all Sisters and Brothers!  Gather 'round, gather 'round!!  We've had a lot of new people join our ranks in the past few weeks and I want to introduce them to you!! New to the Sisterhood and Blogroll we have: Kathi Laura D. Char @ Losing The Weight And Keeping It Off Lisa H. @ Lose with Lisa
Kate @ Diary […]
[ More ]

1. Okay, fine.  I confess.  I ate a Blizzard for lunch on Saturday.  I know it's terrible to use food to try to make me feel better, and it's something I NEVER do.  But I did.  It was good, too.  First blizzard in ages!  (I did get a small, though!)
2.  I told you in my […]
[ More ]

This is the day of the week when we confess our sins and triumphs! Here goes: 1.  I did not weigh-in last Wednesday, but did when I got home from L.A. I was down THREE pounds.
2. I practiced moderation while I was away. Why is it easier for me to eat better while I am away […]
[ More ]

So it's Monday and that means only one thing- TRUE CONFESSIONS.  Now that I am getting consistent with TC, I am starting to dread Sunday nights where I sit down to think about my confessions.  Why is it that I focus on all the things I did wrong, all the things I should not have […]
[ More ]

Last week was one of those weeks when life just happened.  I had big plans to have a great week work out wise, and it just didn't happen. I got my work out in on Monday.  Felt good about finishing week 2 of Chalean Extreme. Then…
The stomach bug hit.  Tuesday evening and all day Wednesday were […]
[ More ]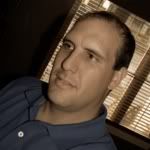 This time last week I was in KY drinking too much beer. Tonight i'm just drinking lemonade. I should be drinking water. I wont' drink any more lemonade tonight.
Did you know that in KY guys impress girls by revving their truck engines and the louder your truck, the more desirable you are ? […]
[ More ]

I've been told more than once recently that I don't look like a sorority girl, but in fact, in college, I joined a sorority.  At the time, it was something I needed.  I lived at home and was hopelessly shy.  I had a few friends I made in class and one of them pledged.  Through […]
[ More ]

Also, it was the end of Week 2 of ChaLEAN Extreme.  Since first starting Chalean Extreme I realized that my posts could all sound the same, so, I'm just going to keep you updated here and there until I move into the next phase.  Here we go with my confessions:
1.  I finished Week 2 of […]
[ More ]

It's Monday morning and time to "confess" my transgressions from the past week.  The Catholic in me just loves this- HA!
And you guys get to play along too-wahoo!  Write a post sharing your confessions and then come back here and leave the link in the comments sections.  That way, I can come visit your blog, check […]
[ More ]

Here at the Sisterhood, we LOVE to pick the brains of our Biggest Shrinkers! Our Biggest (female) Shrinker of the Shrinking Days of Summer challenge was Sarah, from Washing Away the Gain and she is wonderful enough to let us in on some of her wisdom and tips! Thanks, Sarah! We are so proud of […]
[ More ]

I took yesterday as a Rest Day from Chalean Extreme.  I did do a little bit of exercise; wanna know what it is???  I can't tell you what it is yet.  Stay tuned!!!   ;o)
Today, was back to Burn Circuit 2.  In case you've forgotten, this is the work out that focuses on biceps and triceps […]
[ More ]