It Tuesday, and that can only mean one thing: Last Chance Tworkouts!
So here's the skinny:
Follow the Sisterhood on Twitter! Join us while we watch the Biggest Loser. We'll Tweet a #tworkout for you to complete during the commercial breaks.
Tworkout starts at 8 p.m. Central time, and we have a West coast edition at 9 p.m. Pacific time.
If you […]
[ More ]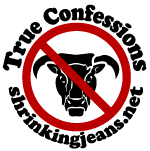 So, I'm going to switch things up a little bit this week.  Instead of confessing things I've done bad, I'm going to confess things I've done good. Is that bad English?  Things I've done well?  Things I've done good? Things I've done right?  Yeah, that sounds better.  I'm going to confess things I've done right.
No bull […]
[ More ]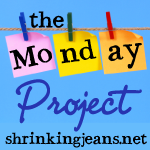 We've been playing along with the Monday Project since the first week of January here at the Sisterhood and that means we are in WEEK 10 of Monday Projects! Wow!! We've had a lot of awesomeness come out of them, too, with some pretty memorable projects and a lot of soul-searching along the way. There was […]
[ More ]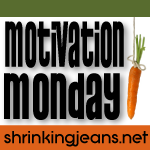 This weekend, I went for my long run for Team in Training.  Most runs, I let my mind go blank, forgetting about stresses and troubles and to-do lists at home.  I let my mind go free from all of it, letting my iPod pound out good music in my ears. And this weekend's run was the same.
Miles […]
[ More ]

So it is fish fry season and this recipe comes just in time for lent. Not only is it quick and easy, it is heart healthy too!
What you need:
2 pounds  fish fillets 1 Tbsp   fresh lemon juice 1/4 cup    fat-free milk or low fat buttermilk 2   splashes of hot pepper sauce 1 tsp    fresh garlic, minced
1/4 tsp […]
[ More ]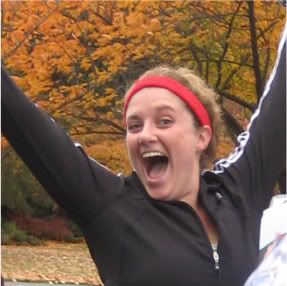 *UPDATED! Check the comments for winners!* A few weeks ago, Weight Watchers got in touch with the Sisterhood, wanting us to give their new and improved snack cakes a try. Um, okay. Twist my arm. Snack cakes? Yeah, I'm got a bit of a sweet tooth. Guilty.
Weight Watchers has recently reworked their creme filled snack cakes – […]
[ More ]

Fitness Friday is upon us, and this week I'm going to give you my top fitness picks, and in turn I want you to share yours! There are so many Sisters (and hopefully some brothers lurking out there), with different experiences we can all learn from. So check mine out and then share your top […]
[ More ]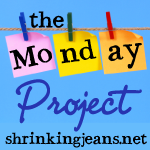 This week's Monday Project was to take a look at what things would be like if you postponed this little thing called a weightloss journey. If instead of being on it right now, what if you had waited? Stayed complacent? And instead, started in, say, two years from now, what would that be like for you? 
I […]
[ More ]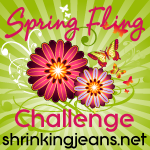 It's time! Time for our very first Spring Fling Team Challenge Leaderboard!
Which team will come out on top? We've been busy analyzing all your hard work, mixed in a bit of subtracting and a dose of dividing, and our calculations show…
Weight Loss Warriors      -1.09% Hood Mamas      -1.08% Team Fabulous      -0.92% Completely Committed Chicks      -0.76% The A-Team      -0.65%
Hottest Hookers in […]
[ More ]
Good morning! Have you had your breakfast this morning??
If you've heard it once, you've heard it a million times. EAT YOUR BREAKFAST!  No, it's not me yelling at you, it's them. You know the ones. The ones we refer to when saying "They say you should eat your breakfast!"  Whoever "they" are. The really smart people who do all those studies who […]
[ More ]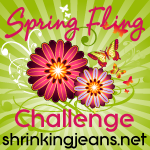 The first week of the Spring Fling Challenge has flown by! It's time to see if all our hard work is paying off. Are you enjoying getting to know your teams? The 'hood has been bustling with activity this week! Wow! We are up to FIFTEEN teams so far! I love seeing all the creative […]
[ More ]

If you're new to the Sisterhood, you're probably asking, what's a Tworkout?
Well, a Tworkout is a kick ass workout that April and I like to yell at you through your computer, via Twitter. We tweet a last chance tworkout from @shrinkingjeans every Tuesday night, during the Biggest Loser. That's 8 pm Central Time, and again […]
[ More ]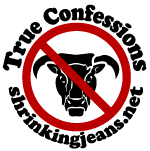 It's Tuesday, and we all know what that means!  Yep.  It's True Confessions Tuesday.  Did you have a rough week or weekend?  Did you indulge in something you shouldn't have?  Well have no fear, you can confess right now, get rid of it, throw it away, and start over!
Here are mine True Confessions for this […]
[ More ]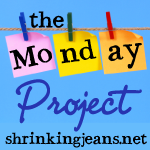 I see a lot of new faces around here (HURRAH!!!) so to recap what The Monday Project is, each week we have a "project" or a "question" that helps you renew your motivation and/or reflect upon yourself. You have the whole week to do it and we link up our "answers" or "projects" on Fridays. […]
[ More ]
Today is the day.  A new shredding challenge starts here at Shrinking Jeans. Are you excited? I am.
I am excited to be part of this shredding challenge after having to sit the last one out. After all,  being newly pregnant and shredding don't really go well together. Now 4 1/2 months postpartum (holy cow she is that […]
[ More ]