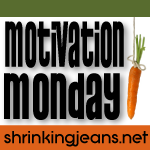 My own motivation has been a little lax lately.  There's no real reason…it just happens every once in a while.  You're coasting along and every thing is hunky dory.  Suddenly, you realize that you are sitting like a bump on a log, you haven't exercised in a week and yes you did eat a whole […]
[ More ]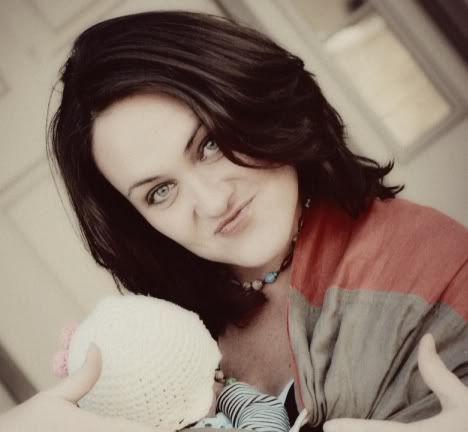 Tis the night before Shredding begins over here, And I think most of us are afraid we'll shed tears. Work out clothes and weights have been set out with care, In hopes that we'll seriously shrink our derrieres. I know that tonight when we're all snuggled in bed, We'll have dreams of Jillian yelling in our heads,
Because we know […]
[ More ]

I love Mexican food and I love enchiladas.  However, I don't eat enchiladas very often because OMG, that fat and the cheese and the FAT. Until now.
For a brief while, I had a free membership to Cook's Illustrated.  During that time, I printed out as many recipes as I had time to.  This is one of […]
[ More ]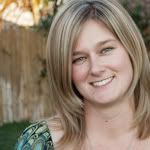 ***************WINNERS HAVE (FINALLY) BEEN CHOSEN! So sorry for the delay!!***************
BOCA Meatless Products recently contacted the Sisterhood about hosting a House Party. Lisa and I held the party at her house last weekend, and it was so much fun! BOCA sent us a party box complete with coupons for free products, recipe booklets, an apron, oven mitt, […]
[ More ]
Our very own Drama Mama, Thea, is celebrating her 3 year blogoversary by giving away $75, and it all benefits Team Shrinking Jeans Team in Training Team! That's right, $75 for anything you want!
In case you didn't know, a group of us here at the Sisterhood are training to run in the San Diego 1/2 […]
[ More ]

We are getting ready to embark on another odyssey of the 30 Day Shred here at the Sisterhood. I do love me some Shred, but I will be sitting this one out, since it's not really compatible with my herniated disc problems! I thought it would be fun to write about some of my other […]
[ More ]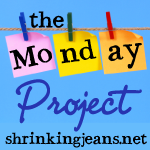 No sooner did I fire off this post about The Bank did I have plenty to put in there myself. Oh do I have a story or two to tell and I hope you do too!
What? I'm sorry? You have no idea what The Monday Project is? Well, then come on in and have a […]
[ More ]

Just when you think you've got this whole healthy living thing figured out – something jumps out in front of you and trips you up. Your vices. Pitfalls. Weaknesses. We all have them. The trick is figuring out how to own them and show them who's boss.
My pitfalls? Oh, there are MANY. Believe me. But it's […]
[ More ]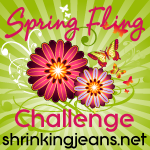 Welcome to the Sisterhood Spring Fling Challenge! For the next 8 weeks, this challenge is going to be all about unearthing our inner winners. Not only do we want to see you Shrink, but we want to see you Fling yourself into fitness! Through Teams, Monday Projects, and Fitness Challenges, there will be plenty of […]
[ More ]

****WINNERS HAVE BEEN PICKED! Check the comments section below to see if you're one of the lucky ones! If you are, please email your mailing info to me ASAP so we can get your copies shipped today. If they ship today, you will have them by Monday (barring any issues with UPS/FedEx) so you can […]
[ More ]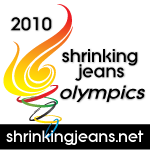 The 2010 Shrinking Jeans Olympics were a crazy fun success, and everyone had so much fun competing in 10 days worth of events! We were so excited to see how many people joined in and competed. THANK YOU!!!
Tonight, beginning at 8 p.m. Central time, we'll announce the winners and award medals on Twitter. If you're […]
[ More ]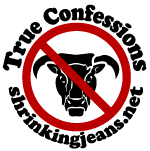 Yippee!  It's Tuesday and I get to share with all of you, my friends, my internet peeps, my "confessions" for the week.  For all it's worth………………..
The Good
I exercised HARD last week- Monday (weights), Tuesday (running), Wednesday (elliptical), and Thursday (mini-triathlon).
Say what?!  A mini-triathlon?  As in, swim 500m, bike 12 miles, AND run 3.1 miles?  Yes, yes, […]
[ More ]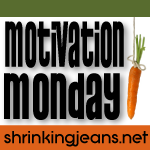 When my husband was out of town last weekend, I missed a ride with my triathlon group because I didn't have anyone to watch the kids. (I used the bike trainer in my living room instead.)
And that was just fine with me, it was freakin cold outside and after everyone got done with the ride, […]
[ More ]
This is just a little reminder that our new challenge starts this coming Wednesday, February 24th! We are in the process of organizing teams for the challenge, so if you'd like to be on a team, AND you haven't already spoken up, please do so now! All of you who let us know on last […]
[ More ]

I have just recently started eating shrimp.  I've never been a fan of shellfish, fish, crustaceans, or any other word for things that inhabit water.  But, I'm learning, because it really is a low-fat healthy way to get some good protein in you.
I found this recipe in the January 2009 issue of Fitness Magazine. The […]
[ More ]