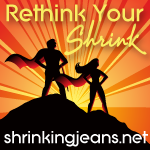 It's Wednesday, folks!  What are you waiting for??  Go jump on the scale! How did Week 2 go for you?? Did you get what you expected? Do your results match what you put into this week?  Tell us all about how it went!! Leave your results and/or blog post link in our comments.
If you are just […]
[ More ]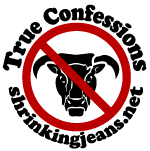 Good morning, sweet shrinkers! Welcome to True Confessions Tuesday, a place where we share all our dirty secrets and check our bull at the door. I, myself, am having a mini-pity party here. And my confessions are as follows:
1. We got hit with the most evil stomach flu ever (as I have already reported — it aided in […]
[ More ]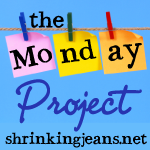 How fitting, since it's "Motivation Monday" and all! Welcome two The Monday Project, week #2: The Motivation Wall!!
By the way, have you read everyone's Monday Project #1, Project "Me"? Have you done yours yet?  (You can still link up if you want, there is no deadline! However, the earlier you link up, the more people will […]
[ More ]
Guess what? Today is the day that our lovely Melissa blessed the world with her presence 31  years ago! Woot!
Make sure to head on over and wish Lissa a very happy birthday – and check out her fund raising site for Team in Training. For her birthday, she's selflessly asking for donations for the Leukemia and […]
[ More ]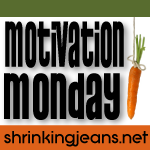 Since I was a little kid, I've always been negative realistic.  In some ways, it serves me well, but largely it sets me up for failure.  After all, it's a defense mechanism. Expect the worst, but hope for the best – and by anticipating bad things, I may not try as hard to meet my […]
[ More ]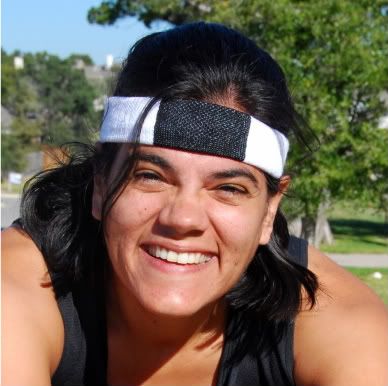 **Winners are announced below! Congrats! Please send an email to:  [email protected] with your contact info within 48 hours or a new winner will be selected!**
Are you a snacker like me?  Like the crunch of something yummy?  How about the combination of sweet and spicy?  These simple pretzels will satisfy any snack craving, especially mine.
Spiced Honey […]
[ More ]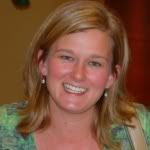 ***Winners have been picked! Check the comments below to see if you're one of the lucky girls ***
Have you ever heard of Salba? I know that I hadn't until a few weeks ago. Salba is an amazing little grain, when added to your everyday foods, can boost your intake of Omega-3s and so many more […]
[ More ]

It's hard to fight an enemy who has outposts in your head.  ~Sally Kempton, Esquire, 1970 "You think too much."
That's what I heard from my husband last night while I was talking to him about my fitness woes.  I was telling him that I have all these lofty fitness goals but I condemn myself to failure […]
[ More ]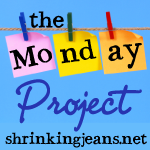 It's here! It's here! (And yes, I've heard you all calling it "Homework" behind my back! ) OK, fine, I guess it is. But I really want us to think of this as yet another tool to arm ourselves in our constant battle with "Can I?"
Because yes we can! I love punctuation because it makes the […]
[ More ]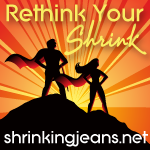 We're having some fun on this sort of potpourri Thursday Three . (Look at that, I rhymed!) Today I give you three fun facts/slash/embarrassing moments.
1. I would like to state for the record that for week one of our Rethink Your Shrink challenge, we as a group lost about 75 pounds! Wait. I'm going to say […]
[ More ]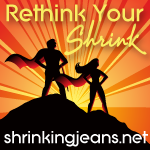 Rethink Your Shrink is about changing from the inside. It's about looking back so that you can move forward by changing the present. We will re-evaluate our eating habits, our patterns, our obstacles and our activity levels. We will take with us what worked in 2009 and dispose of what didn't.
Good morning SISTERHOOD! It's weigh-in day, and […]
[ More ]
So, better late than never… Thanks to the lovely Nancy, we realized we FORGOT to announce the winners of the Globetrotter AND the Shrink-a-Versary Challenges. Yipes. I'm blaming the holidays. Yup. That's it. So, without further ado, your winners:
Shrink-a-Versary Biggest Shrinker: Renee a.k.a. CutieBootyCakes! She lost a grand total of 11 pounds – whoa, girl! You rocked it. […]
[ More ]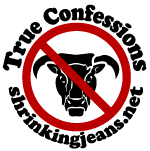 It's Tuesday, and ya'll know what that means!  It's time to confess!  How'd you do over this New Year's weekend? Did you party hard?  Did you stick to the veggie tray?  It's time to get it all out, so let's hear it!
1.  I did really good, food-wise at my friend's New Year's Eve party…except for […]
[ More ]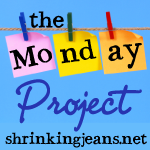 Welcome to the first Monday Project of the Rethink Your Shrink challenge: Project "Me"!
This week, we're going to take a look back and ask ourselves some questions, about ourselves. On account of the whole rethinking our shrinking and all. We're going to dive right on in and figure out why we're here right now and […]
[ More ]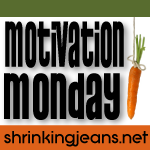 Our NEW posting schedule for 2010, just in case you haven't seen it yet. The schedule will go like this: Motivation Monday, True Confessions Tuesday, Weigh-in Wednesday, Thursday's 3's, Fitness, Friday, The Saturday Review, and Recipe Sunday. We're so innovative, aren't we?! So yeah. I'm supposed to talk about motivation or something like that.
Motivation is the […]
[ More ]